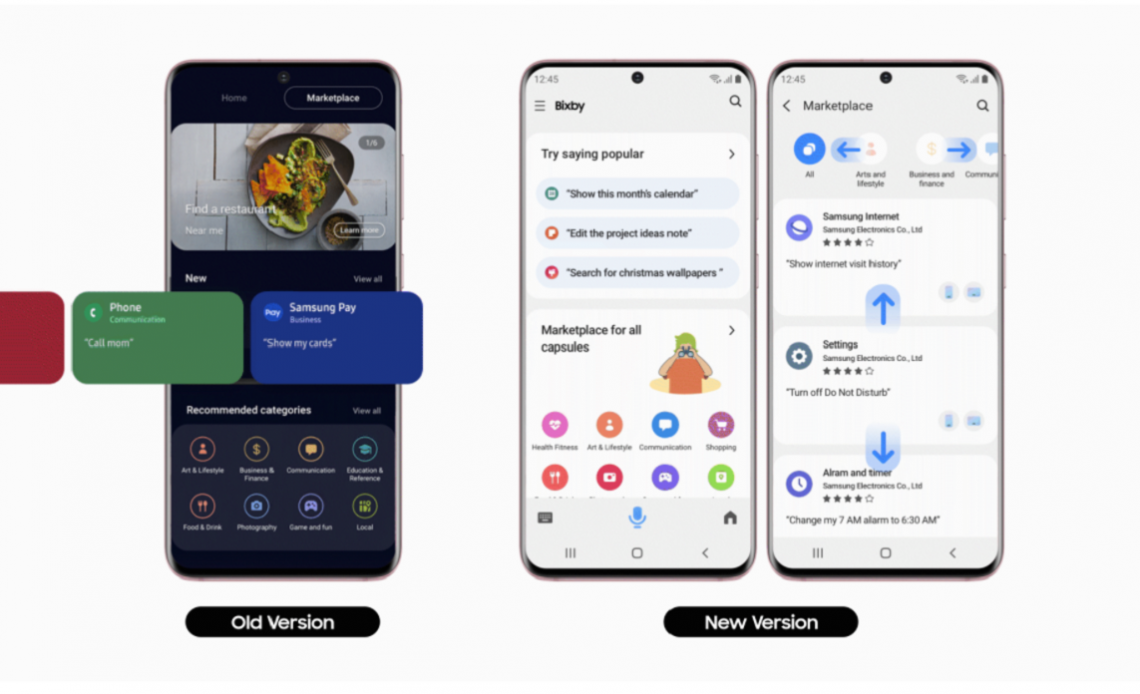 Samsung's Bixby is getting a UI overhaul enabling the company to streamline user experiences while using the voice assistant.
The company has revamped the Bixby Home app's design to reflect UI changes brought about in the latest One UI update, version 3.0. Bixby Voice app will now change depending on the display mode (light or dark) in addition to the classic blue background.
The cleaner look of One UI is conspicuous when you first lay your eyes on the new app.

Apart from the aesthetics, the Bixby Voice app has been given a fresh look to enhance the general user experience. Navigating through the app has also been made easier due to the variety of new commands included.
You can view more content within the screen view due to the revamp. Samsung has wrapped up recommended commands, trending commands, and the Marketplace in one menu, doing away with the need to swipe through different menus or cards as before.
Like Google Assistant and Apple's Siri, Samsung has also minimized the screen real estate covered by Bixby after waking up to reduce interruptions. In fact, the company says Bixby Voice now only takes up the lower third of your screen.
Samsung has also changed the conversation indicator from the previous Bixby icon to a dynamic bar that grows when you speak.
Bixby will also show you customized voice command suggestions based on your usage patterns from the Bixby Voice app. These command suggestions might also show you popular voice commands that other Galaxy users are using.
Finally, for Samsung Dex lovers, Bixby is now available. A recent report has also suggested Samsung Galaxy S21 users might be able to find Bixby resourceful by unlocking their devices with their voice.
Read Next: Google Messages now Allows you to Schedule SMS Texts