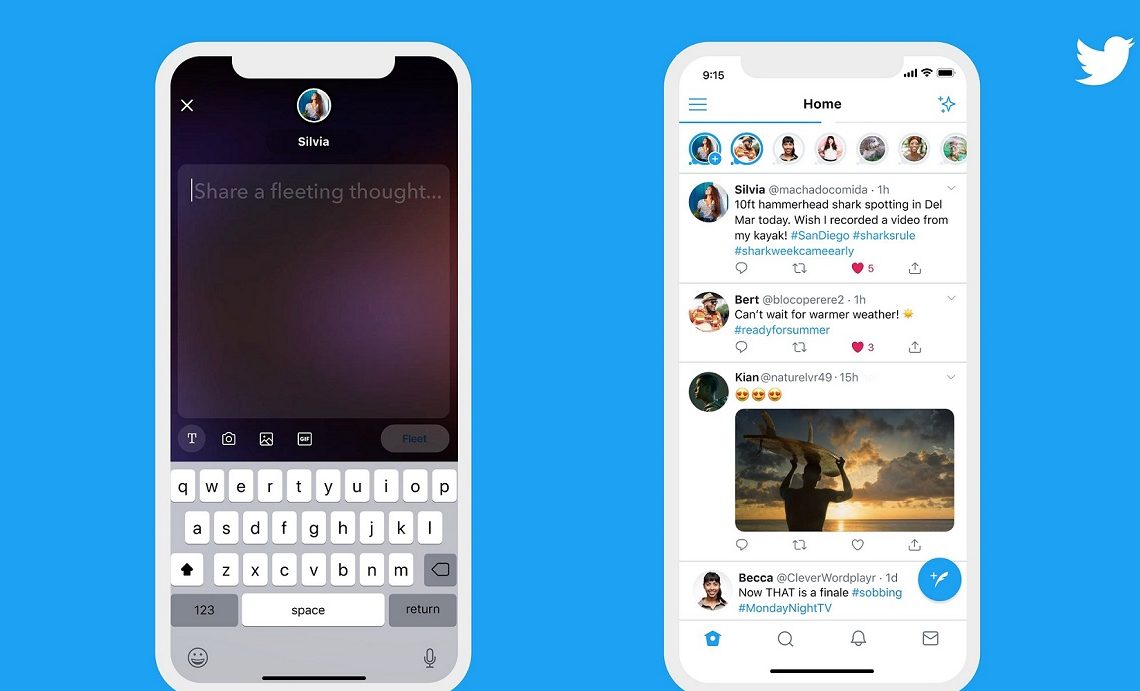 Since Snapchat came up with their seemingly revolutionary disappearing snaps, more tech companies have emulated the same in unchangingly similar ways.  We saw Facebook bring a similar feature on its wide portfolio of applications, including Messenger, WhatsApp and Instagram. Google also did the same in Google Photos with Memories; tweaking the approach a little bit to showcase the past photos.
Now Twitter is the next social media giant planning to introduce their Stories version on the platform. Twitter stories will be known as Fleets. Like other look-alike features from other social media platforms, Fleets will disappear within 24 hours.
Common features like being able to reply to these stories, or sending reactions direct from the Fleets UI are also available.

Twitter's Product Lead, Kayvon Beykpour says Fleets is here to allow people to share their thoughts or emotions freely without having to fear that it might haunt them back later. He also noted that Fleets will feel familiar – of course, it is – but there are "a few intentional differences to make the experience more focused on sharing and seeing people's thoughts."
Fleets has been under development over a year, and most recently the company is doing tests in Brazil only on both Android and iOS.
"We're hoping that Fleets can help people share the fleeting thoughts that they would have been unlikely to Tweet," he added.
Backlash From the Twitter Community
The upcoming feature has been met with strong resistance with a new hashtag #RIPTwitter which is trending at number one with over 200,000 tweets.