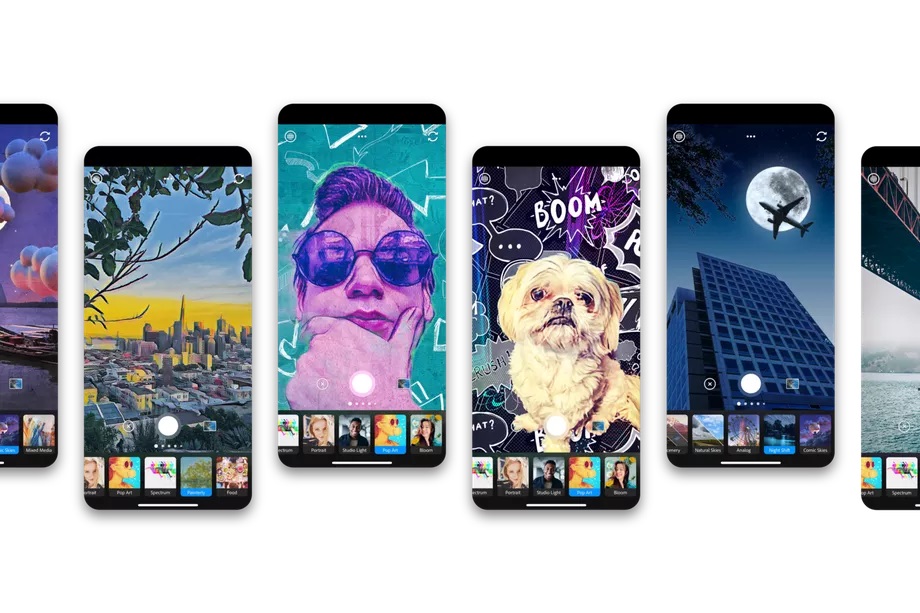 Adobe has today unveiled its AI-powered Photoshop camera app to all users. The app uses Adobe's AI framework to help you reimagine those pictures. It basically wants to bring the magic of Photoshop inside your camera.
With Photoshop's AI power baked inside the app, there's a lot of amazing filters to play with. From those aimed at helping you create gorgeous selfies to portrait shots and even food and scenery shots, to name a few.
You can use it to capture photos and also edit old ones already stored on your device. The best thing is the app does automatic editing when you first load an image, and also gives you freedom to adjust various aspects such as shadows, highlights, clarity, vibrance, exposure, saturation and etc.

The app is available for free across Android and iOS. However, for Android, the rollout is pretty limited to a handful of recent Pixel, Galaxy, and OnePlus devices. But you can still grab the apk from third-party Android app stores and give it a shot. Given that I don't own any phone from one of these manufacturers, I have managed to download and run the app on my Xiaomi Mi-series phone.
Speaking about the beta launch in November 2019, Abhay Parasnis, Executive Vice President and Chief Technology Officer of Adobe said the phone industry has pushed the limits on hardware, but the software magic for photography has been limited. Consequently, Adobe wants to push limits from the software side.
Don't expect the Photoshop-level type of editing, though. This app, sure, does what most of the existing photo editing apps do, but it doesn't match Photoshop's versatility in any aspect.
And in this market, there's plenty of competition out there already. Plus, the app won't just be competing with other existing camera apps but also with social apps who have increasingly bolstered their platforms with photo editing tweaks — try Snapchat or Instagram.