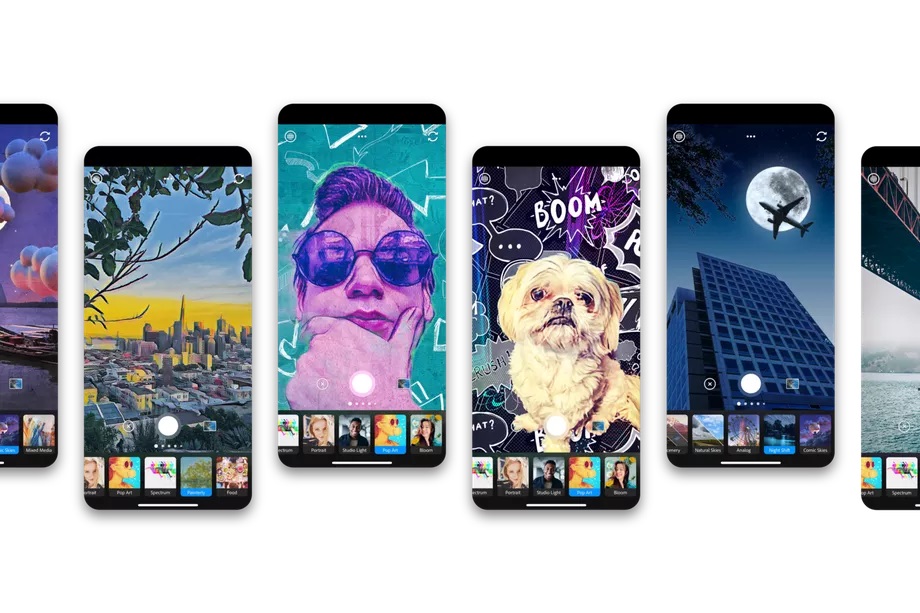 Yesterday was a big day for creatives with popular software maker Adobe making several announcements regarding its product line. Some significant announcements made yesterday include;
Adobe Photoshop app for the iPad
Adobe XD brings support for collaborative editing
Adobe Aero ability to turn Photoshop layers into interactive AR elements
Adobe's Fresco lands on Windows
Photoshop now added with a new time-saving AI select tool
Back to the AI-powered Photoshop camera app, this app is currently under testing for limited users. The app will make photo editing a breeze with Sensei, Adobe's AI framework gracing the platform.
Adobe Photoshop will be able to recognize objects in an image and suggest the best filters that you should apply. The company hopes to make photo editing better for everyone, and not just a thing for professionals.

But still, professionals have an option to edit their photos manually. Under the manual settings, you can be able to adjust image details ranging from shadows, highlights, vibrancy, dynamic range, tonality, scene-type, face regions, and exposure, and more.
At first, the app will have few effects from select artists, but those in the preview stage can create their own as well.
Adobe hopes that this app will solve many problems that are still on the software side of smartphone photography.
"And while the industry has pushed the limits on hardware, the software magic for photography on your phone has been limited," said Abhay Parasnis, Executive Vice President and Chief Technology Officer.
"We believe the world is ready for the next chapter, where it's not just about more mega-pixels, but how you can tell your story in a unique way," he added.
Here is a sneak peek of Adobe's upcoming Photoshop Camera App.
Adobe AI-powered Photoshop Camera app will be launched in early 2020 and will be available for free. For now, you can apply for the preview by signing up here. With Adobe's app, it is time to get rid of all those funny camera apps that have mostly turned out carrying loads of Adware.