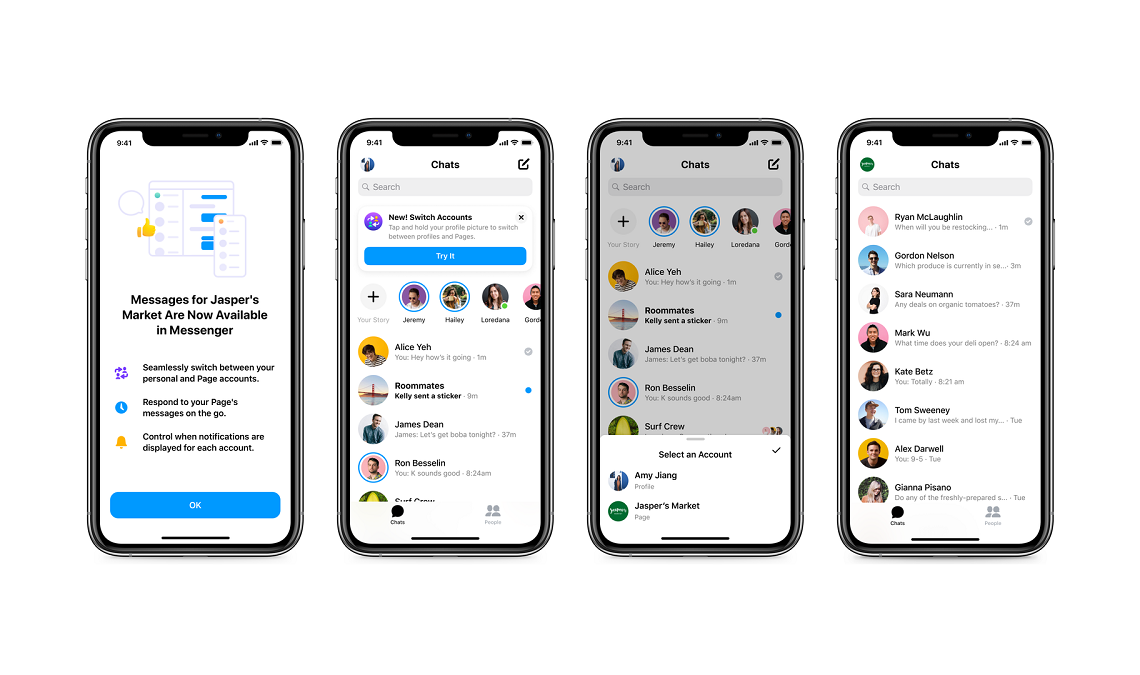 Facebook is launching a way for business owners on Facebook to keep in touch with their customers directly from the consumer faced Messenger app. This will help cut slack of switching between two apps for the Facebook business community.
Business owners can respond to customer messages easily now by toggling between their personal and business accounts inside Messenger.
Facebook say it's done research and found that over 90% of Facebook business admins already use Messenger to chat with friends and family. Plus, having multiple apps for almost the same thing didn't go well with majority of business owners.

Putting the two under one basket eases the frustration of managing multiple apps and will also help business owners respond faster to customer queries, says the company.
Besides, the Messenger business inbox also complements the Page Manager App providing admins with ways to manage their Facebook posts, create ads, and view Page insights.
Business Inbox for Messenger has started rolling out in the Messenger app on iOS. For Android, the same will be available in the "next few weeks."