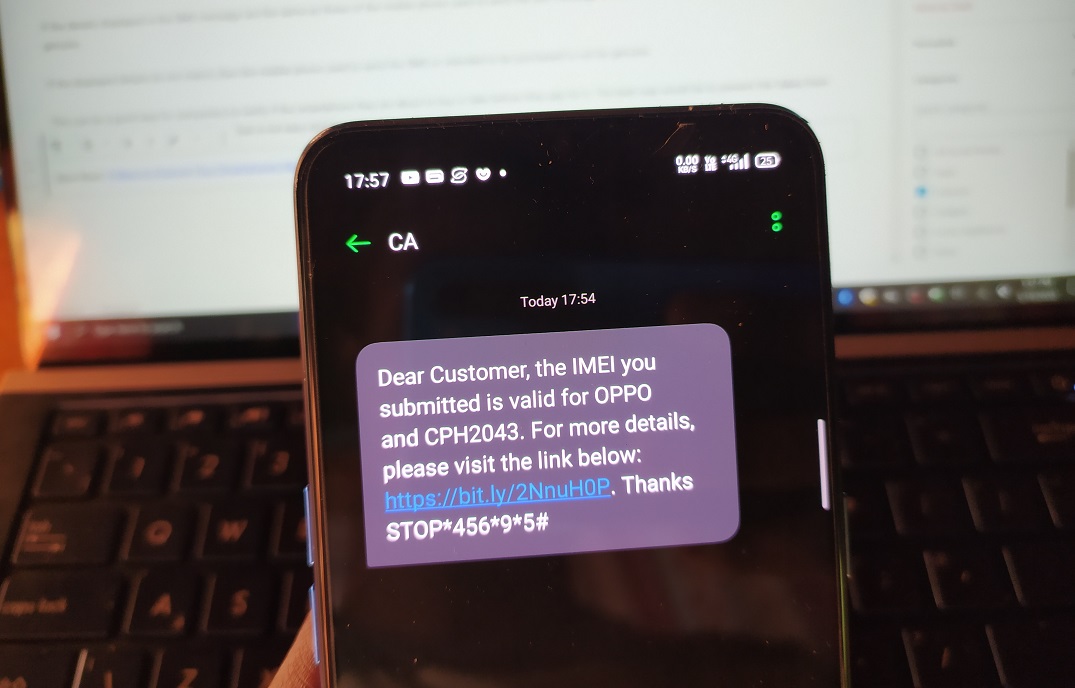 With every popular smartphone out there, there are a ton of fakes that try to capitalize on its popularity. This has been the case for years as these fakes tend to be cheaper and in most cases will sell faster than the genuine ones.
The informed consumers can tell if a smartphone is fake based on a number of factors but there are those who fall for the many fakes on the market. Some people out there walk around with fakes thinking that they are real.
To address this, the Communication Authority of Kenya has come up with steps to follow for mobile phone users to verify if the device they have is fake or not. In a statement, the agency said, "In furtherance of its consumer protection mandate, the Authority has set up a Mobile Messaging Service to aid users in ascertaining whether the mobile phone handsets they own or are about to purchase are genuine."

How to Verify if your mobile phone is fake
Dial *#06# on the mobile phone to display the International Mobile Equipment Identifier (IMEI) number(s) of the mobile phone.
Note down the displayed IMEI number.
Send the IMEI Number, as an SMS text message, to Short Code 1555. Please note that the SMS will not attract any charge.
You will receive an SMS response from the Authority displaying details of the mobile phone, including the make and model.
If the details displayed in the SMS message are the same as those of the mobile phone used to send the text message and/or the one intended to be purchased, then it is genuine.
If the displayed details do not match, then the mobile phone used to send the SMS or intended to be purchased is not be genuine.
This can be a good way for consumers to verify if the smartphone they are about to buy is fake before they pay for it. The best way would be to prevent the fakes from getting into the country but we all know that is not easy and this is the best we have for now.
Now Read: 9 Ways to Improve Your Smartphone's Battery Life