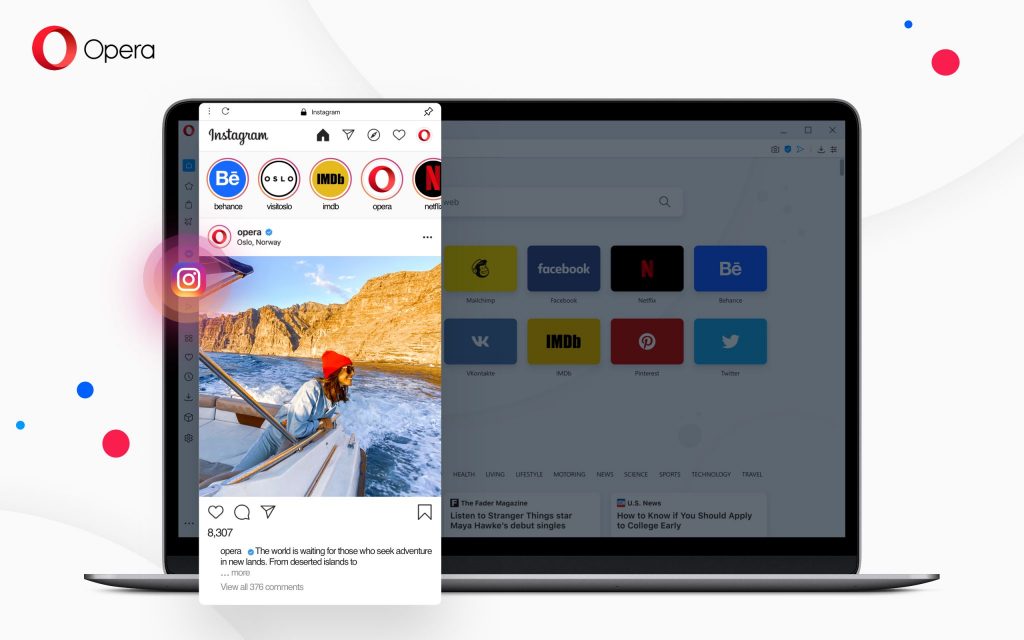 The desktop browser market is quite competitive, most users want something that is easy to use with the basic features while others want more from their browsers. Opera has known this for years and its browsers have always had a few extra features missing from the likes of Google Chrome and Firefox.
The latest changes Opera is doing to its browsers involve the integration of the Instagram app to the desktop browser. This makes sense and is meant to give users access to app-only features that Instagram recently added to its platform.
Opera desktop browser version 68 is the one with this integration. With the integration, Opera browser users will have direct access to the main Instagram feel as well as Instagram Stories and Direct Messages. All this update aims to do is ensure users have an app-like experience on their desktop browser.

To access the built-in Instagram functionality, users will have to click the Instagram icon on the left section of the browser and then log in to the account. It is all that simple and Opera hopes that people will end up spending more time on its browser.
"People like to have the choice of which social media platforms to use and on which device to access them. We are integrating Instagram to give them better access to their friends and loved ones and for them to have the convenience of using a large display and keyboard to watch Instastories or write comments and DMs," said Maciej Kocemba, product director at Opera.
Besides the Instagram integration, Opera has also added a 'Workspaces' feature that will let you manage different projects from the same browser window.
Also Read: Opera News Hub Is now available in Kenya