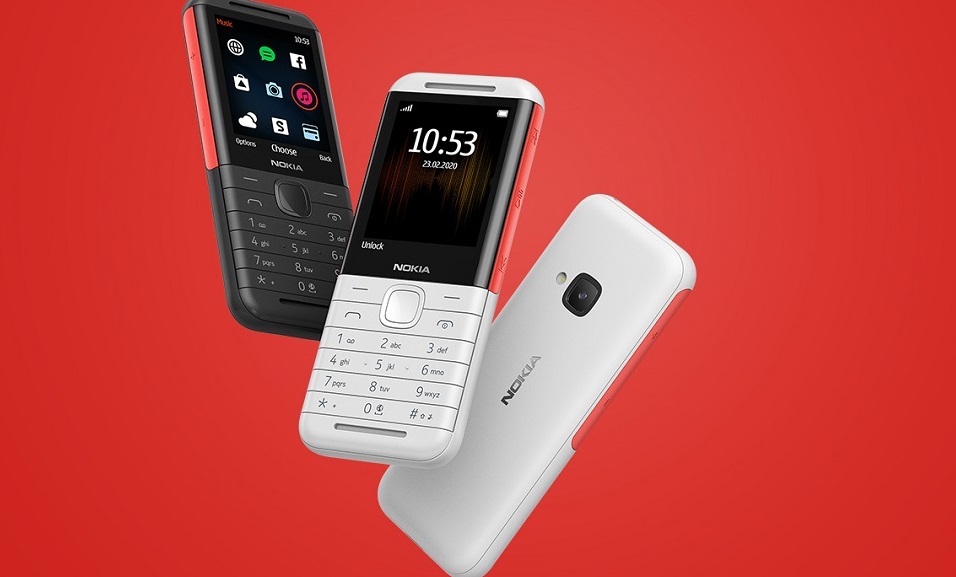 Ever since HMD Global brought back Nokia smartphones, the company has always gone down the nostalgia path with the unveiling of some old Nokia classics that die-hard fans will appreciate.
The company has previously unveiled the Nokia 3310, the Nokia 2720, the "banana phone" 8110 and the latest addition to this list is the new Nokia 5310 Xpress Music phone.
This is similar to the original Nokia 5310 Xpress Music phone with a wireless FM radio, MP3 Player and since it is a music phone, it does have two powerful front-facing speakers. The dedicated music buttons found on the original Xpress Music are also available on this one. This makes it easier to go to the next or previous song, play of pause from the side of the phone.

Powering the new Xpress Music will be Nokia's featurephone OS that is quite handful as it will give you access to apps like Facebook and since this is a music phone, access to Spotify is also available. Spotify is not available in all regions so I do not expect the variant that comes to Kenya (if there is one) to have access to Spotify.
The battery is not that big but that is not bad since this is a feature phone. We are getting a 1200 mAh unit that Nokia says will last for up to 30 days on stand by.
With the 2020 Nokia 5310 Xpress Music, we are getting limited colour options including white/red and black/red.
Also Read: Android 10 is Rolling Out to Nokia's Entry-level Device, the Nokia 2.2