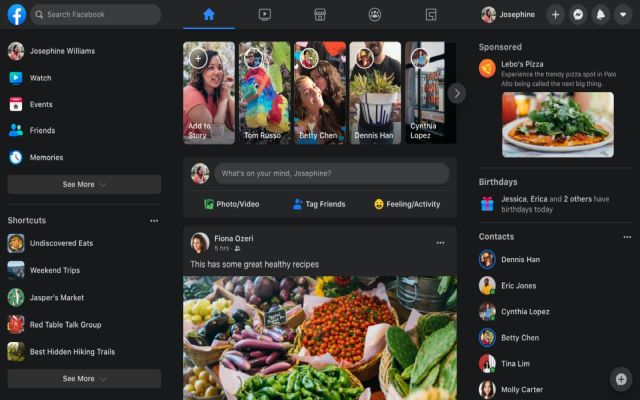 Facebook has finally wrapped up tuning its desktop version to go black. The dark theme is being introduced in tow with the company's new cleaner design promised at last year's F8 conference.
According to the company, the new design will be available to a "majority of people on Facebook." Once the full rollout begins, Facebook will enable the new interface to everyone across their website by default.
Before that, you'll be glad to know that the new design can be accessed when you head over to Facebook.com > Settings Menu > "See New Facebook."

For now, there's still a way to revert to the classic design after switching to the redesigned UI.
In case you don't see this new setting, like yours truly, that means you're not part of the bunch. However, the full rollout is scheduled for later this year, according to the company.
The new design is quite astonishing, offering a straightforward approach to Facebook Marketplace, Watch, Groups, and Gaming. It borrows much inspiration from the company's Facebook app on Android and iOS.
The clean design offers a subtle finish on corners and makes the whole interface look smooth.