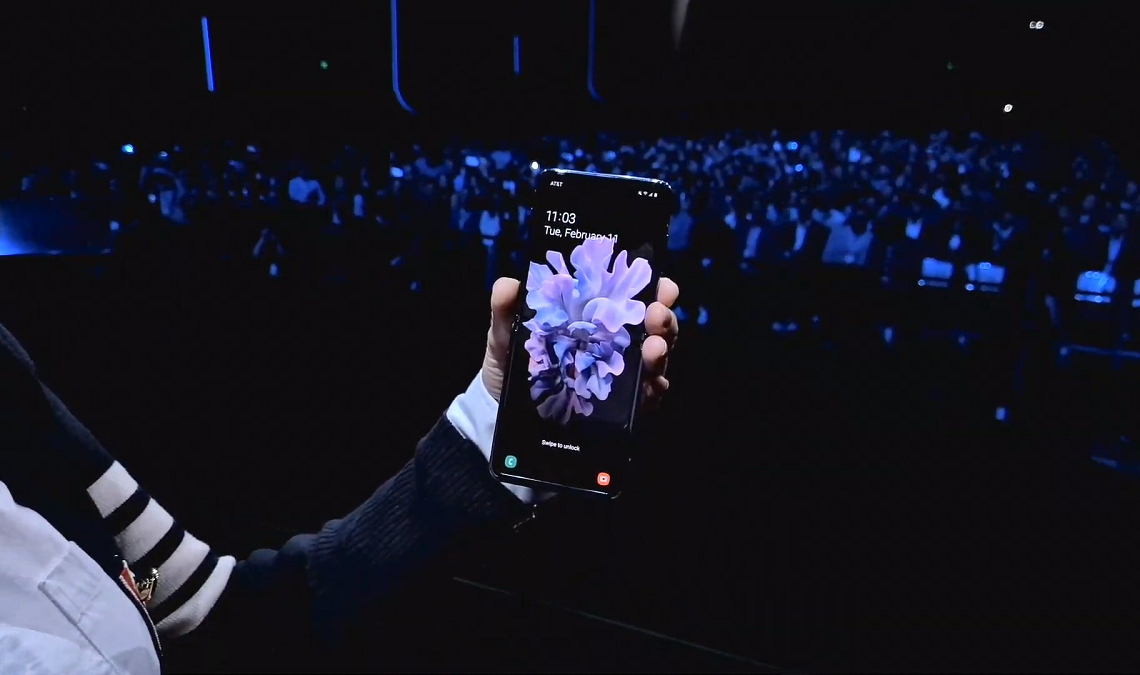 Samsung has just unveiled its new foldable phone – Galaxy Z Flip – which takes over last year's troubled Galaxy Fold. Being a second-generation foldable device from the company, the Galaxy Z Flip should be an upgrade to the first generation device.
First and foremost is the new groundbreaking folding glass(ultra-thin glass) technology that has not been seen in any other foldable phone on the market. The glass should increase the longevity of the device, unlike the plastic material used in first-gen folding smartphones.
The "built to last" folding phone can withstand 200,000 folds, according to Samsung. This is impressive and should go a long way in convincing potential buyers that it is a reliable product.

The new device will be available from February 14th, going at a lesser price than its predecessor — costing $1380. For that, you get yourself a clamshell designed folding phone that unfolds into a 6.7-inch OLED display, 8GB of memory, and 256GB of onboard storage.
The Galaxy Z Flip is a compact palm-sized device if you decide to make both sides of the screen touch each other. A nifty but helpful addition is the tiny cover display that will ensure you won't miss out on notifications without opening the folding screen.
Samsung promises the design change tags along with some durability improvements, that should help the device stay out of trouble. Among such reforms is the "hideaway hinge" integrated with the company's proprietary "sweeper technology" to repel dust and dirt.
The hinge also supports the device so that you can open it from a range of angles, similar to how you open your laptop screen.