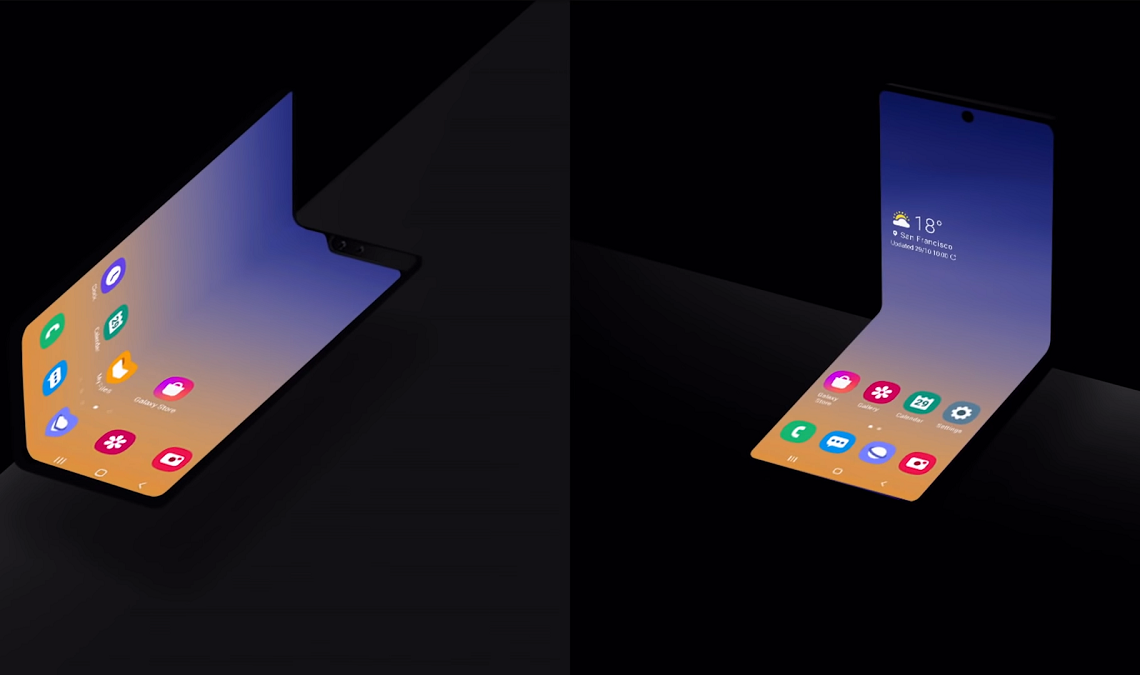 Samsung has reportedly unveiled the clam-shell like flexible display design phone it teased in October 2019. The phone is a successor to the Galaxy Fold and will be known as the Galaxy Bloom and not the Galaxy Fold 2, as previously speculated.
The Galaxy Bloom was unveiled in a secret meeting held at CES 2020, according to TechRadar. The phone brings improvements from the Galaxy Fold, including replacement of the plastic screen with an Ultra-Thin Glass (UTG). Plus, of course, the radical design which the company teased last year.
According to Samsung's CEO DJ Koh, the company drew design inspirations from the Galaxy Bloom from clamshell-style powder compact cases from a French cosmetics company, Lancôme.

This exact design was also chosen in a bid to target a specific audience – younger females – who are already familiar with this configuration, like in their pocket mirrors.
Official specs of the Galaxy Bloom have not been provided but we will have to wait till the official public reveal that may happen anytime soon.
The company did not issue an official launch date. Still, industry people expect that Samsung will launch this phone along with the Galaxy S10 series successors at the upcoming Galaxy Unpacked Event on Feb 11.