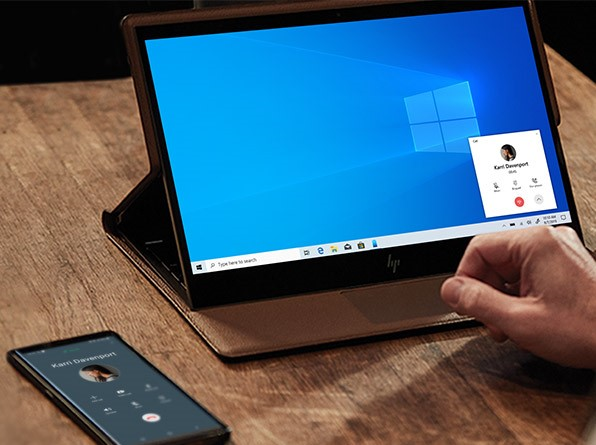 Your Phone app is Microsoft's plan to bring common ground and seamless integration between Android users and their Windows-powered PCs. You could say it is an imitation to the macOS-iOS experience. But Your Phone supports the iPhone, too.
Since the company rolled out the ability to make calls via Your Phone App, it was exceptional to some lucky few using Samsung Galaxy phones and, at the same time, under the Windows Insider program.
Calling was first rolled out in August, exclusively for the Galaxy Note 10 at first. But this has been gradually brought on other phones as well, majorly Galaxy phones though.

This feature is now available to be used, presumably by all Android users as long as you're running at least Android version 7.0 Nougat. Also, your PC needs to be running at least Windows 10 version 1803 or later.
The setup process is simple; download Your Phone app then sign in using a similar account logged in your PC. Open Your Phone on both your PC and Android. First sign in to the mobile version of the app. After that, the PC version will automatically detect a sign in, and you will be taken through a verification process.
When all is set, you will now be able to check your messages, notifications, battery percentage, make calls(if your device is supported) and even view photos directly from your PC.
For Galaxy Phones, Your Phone app can even do more. In an update rolled out in October, Microsoft released a new feature that lets users mirror their phones to the PC and even control phone apps from the PC. That, as per now, is only available to few select Galaxy Phones including Samsung Galaxy S10, S10+, S10e, S10 5G, and the Galaxy Fold.
Even for the newly rolled out calling capability, don't be surprised if you cannot see it. I went through the whole process, but the calling capability is not yet available on my end. I'm not the only one who has not seen the feature despite the announcement. Some users have also complained about the same on Twitter.