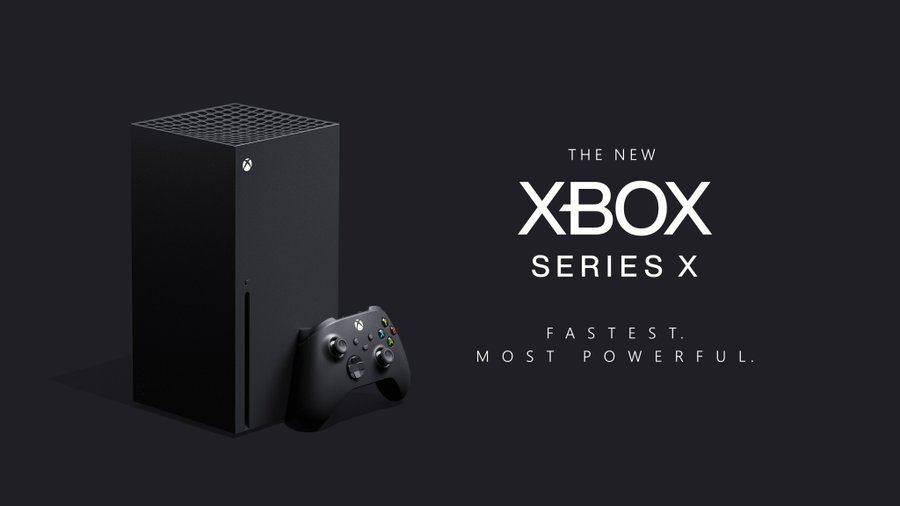 2020 is the year when we expect Sony and Microsoft to avail successors of their consoles. The PS5 and the new XBOX are all coming in 2020.
In what comes as a surprise, Microsoft has decided to give a sneak peek of what we should expect.
Xbox Series X is the name of the company's next-gen console. The naming is weird, and, yeah, the design too.

It looks like a speaker if you ask me, and this was intentionally made to support both vertical and horizontal orientation.
Touting it as the fastest, most powerful console yet, the Xbox Series X is undoubtedly top of the line and will remain so until Sony's PS5 comes out. Compared to the Xbox One X, Microsoft says Series X is four times more powerful.
"Xbox Series X will be our fastest, most powerful console ever and set a new bar for performance, speed and compatibility, allowing you to bring your gaming legacy, thousands of games from three generations and more forward with you," said Phil Spencer, Head of Xbox.
It brings 4K gaming at 60fps and can go up to 120fps. It also supports variable refresh rates(VRR). Plus, it is 8K capable and Latency is purportedly reduced thanks to the new Auto Low Latency Mode (ALLM) technology.
Due to backward compatibility, Xbox Series X will support thousands of titles already available across the three generations of Xbox consoles. It also supports the previously sold accessories like the Xbox Adaptive Controller.
Under the hood is, of course, the custom CPU and SSD, but there were no specifics provided in that line. The tiny details provided is that Series X processor relies on the latest Zen 2 and next generation RDNA architecture from AMD.
The company also took the wraps off its new controller – Xbox Wireless Controller. The console is more refined, and there is an additional Share button for effortless capturing of screenshots and game clips. Furthermore, there is also an advanced d-pad borrowed from the Xbox Elite Series 2 Wireless Controller.
This is all Microsoft wants you to know as per now. The company didn't tire itself going into the hardware details, but that is all about the performance capability of the upcoming console.
Xbox Series X will be out in late 2020.