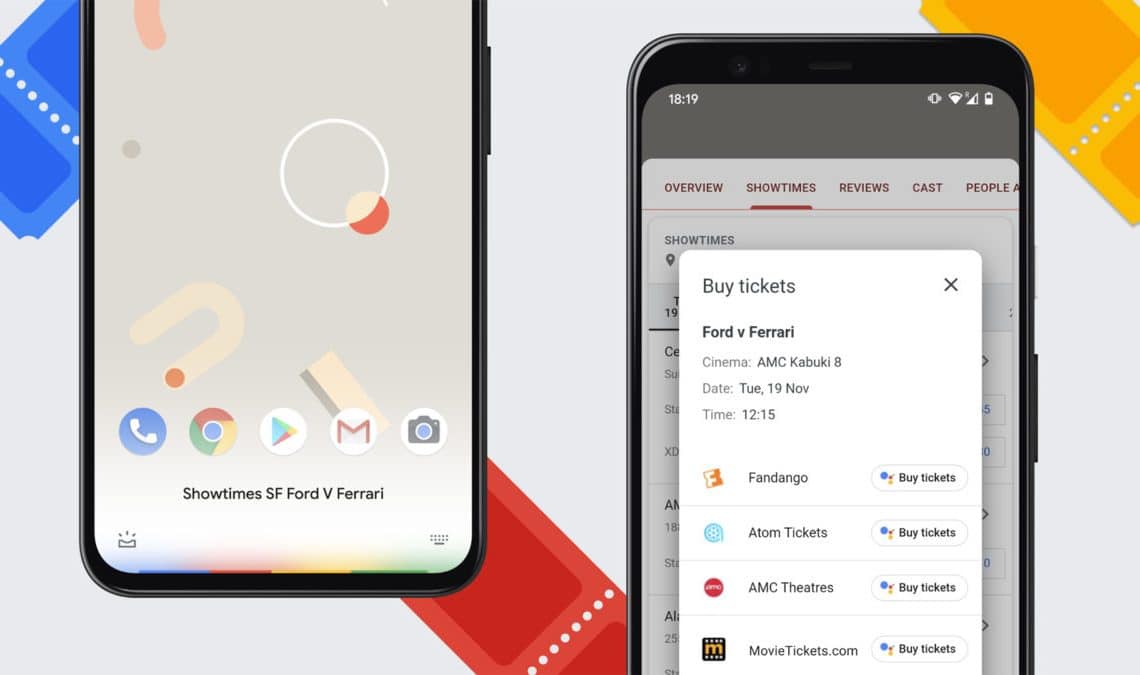 Through your voice, you can easily buy a ticket to go watch your favourite movie through Google Assistant. Google has finally made the feature official and announcing the partners it will partner with.
You can ask Google assistant something like "Hey Google, Maleficent movie this weekend" and it will get to work. Through voice commands and touch input in the Chrome browser, you can find a theatre, choose your seats, and complete your purchase with Assistant doing most of the work.
This movie feature is possible through Google Duplex, the same system that allows you to make restaurant reservations over the phone without needing to talk to anyone.

Duplex does the heavy lifting when you ask Assistant to book you some movie tickets: it fills in forms, adds your credit card info, and moves from screen-to-screen within the browser while you just follow along and answer questions.
This Google Assistant movie feature as of now works with AMC, Fandango, MJR Theaters, and Movietickets.com in the US as well as Odeon in the UK. If your favourite theatre or ticketing service isn't a partner with Google on this initiative, you'll need to buy tickets the "old fashioned" way by actually inputting the information yourself.
This feature only works on Google Assistant through a smartphone, not on home products such as the Google Nest Mini.
Duplex might in the future help you even rent a car or shop online through voice command.