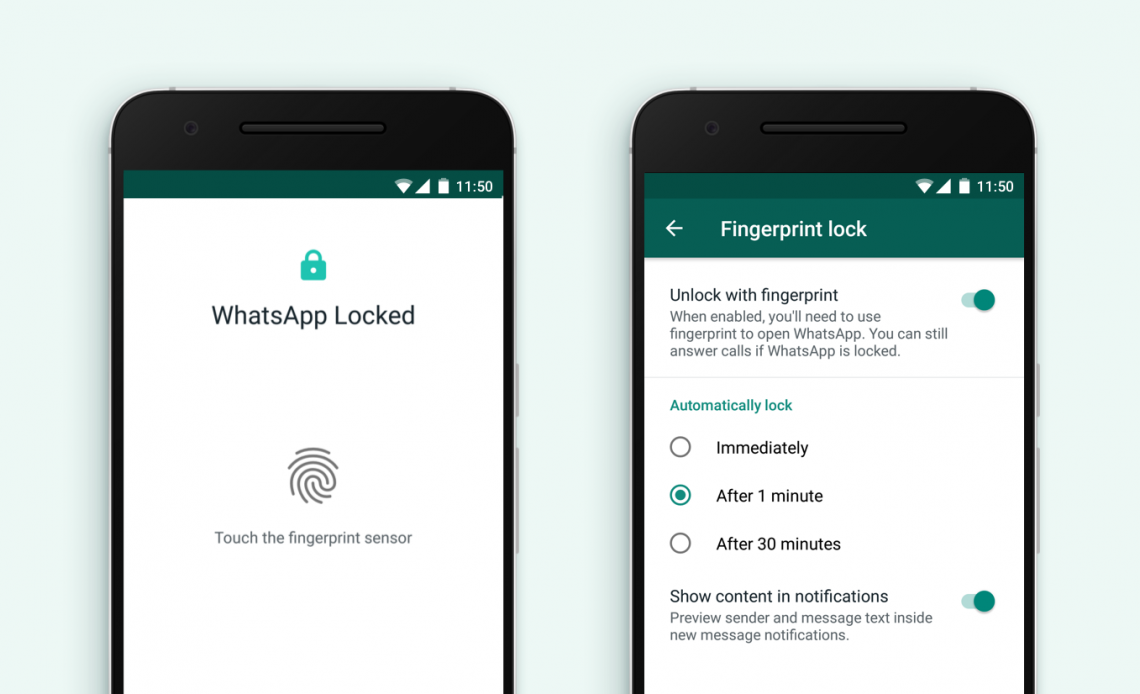 Months after launching fingerprint unlock support on iOS, WhatsApp has finally delivered the same for the Android community. For iOS, the company supported both Touch ID and Face ID for security, but for Android, there is only fingerprint support for now – no face unlock, just yet.
As of the latest update, you will now be able to lock down your WhatsApp chats using your phone' fingerprint unlock feature.
With the latest update, you don't have to worry about nosy friends on your WhatsApp chats. As you'd expect, the fingerprint lock support will only work for phones with biometric unlock available.

When turned on, all the new chats will not be publicly displayed on the quick notification panel.
For WhatsApp calls, this feature does not lock that down, just yet. But since calls bypass screen lock features on Android, it makes sense that the company chose not to lock down WhatsApp calls just like regular calls.
How to Enable Fingerprint Unlock in WhatsApp
Navigate to WhatsApp Settings page
Click on Account then Privacy
On the privacy page, there will be a new fingerprint lock option
Tap on fingerprint lock and enable it by toggling the "unlock with fingerprint" button.
On this page, you can also choose to lock your WhatsApp chats automatically, either immediately, after 1 minute or after 30 minutes.
The last option available on this page is the "Show content in notifications" option. Turning this option will allow your chat messages to be previewed from the quick access panel. So for better privacy, turn it off.