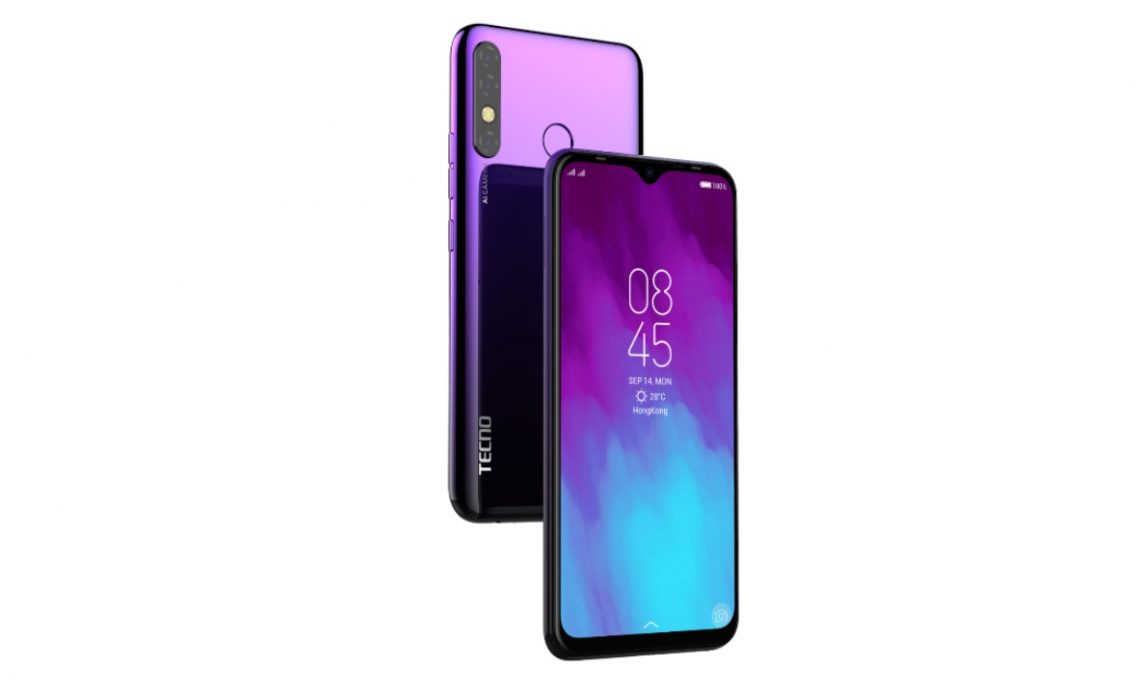 We have known for a while that the Tecno Spark 4 series is coming to Kenya. This phone is available in other markets and the wait is finally over as Tecno has announced its availability in Kenya.
The Tecno Spark 4 series in Kenya consists of the standard Spark 4 and the Spark 4 Air. The Tecno Spark 4 is available in Kenya for Ksh 11,999 while the Spark 4 Air is yet to be launched in the country. It is coming though but not right away. With the Spark 4 Series, Tecno is trying to live up to the success of the Spark 3 that we saw earlier this year.
With the Spark 4 series, Tecno is focusing on a handful of its key features including the triple camera setups on the back, the big 6.52-inch display, 4G network support among others. These are standard features for most phones within this price range but Tecno says its devices offer a better experience compared to its competitors. We can't take their word for it and I will have to test them out individually to determine that.

The Tecno Spark 4
The Tecno Spark 4 is the variant that is available in Kenya first. It has a 6.52-inch HD+ display with a waterdrop notch. Nothing out of the ordinary here but with its slim bezels, Tecno says the phone has 90% screen to body ratio. This is quite an improvement when compared to the Spark 3 from earlier this year.
I am not sure why Tecno decided to release the successor to the Spark 3 this year as the Spark 3 was also unveiled this year. Having two devices from the same series within one year is not what I expected but it is what we are getting. This is not good news for those who bought the Spark 3 but it is good news for those who have been eyeing the Spark 3 as they can now get its successor which has been upgraded.
Here are some of the key specifications of the Tecno Spark 4.
Display: 6.52-inch IPS LCD display with 1560 x 720 pixels
Processor: 2.0 GHz Quad-core MediaTek Helio A22
RAM: 2 GB
Storage: 32 GB internal storage, expandable via microSD card
Cameras: 13MP + 2MP + QVGA rear cameras, 8MP front-facing camera
SIM: dual SIM
Battery: 4,000mAh battery
Android: Android 9.0 Pie with HiOS 5
Tecno Spark 4 Air
Even though the Tecno Spark 4 Air is not available in Kenya yet, it will soon. This is smaller than the Spark 4 with a smaller display and battery. It will be available in two storage options of 16GB and 32GB.
Below are some of the key specifications of the Tecno Spark 4 Air.
Display: 6.1-inch IPS LCD display with 1560 x 720 pixels
Processor: 2.0 GHz Quad-core MediaTek Helio A22
RAM: 2 GB
Storage: 16/32 GB internal storage, expandable via microSD card
Cameras: 13MP + 2MP rear cameras, 5MP front-facing camera
SIM: dual SIM
Battery: 3,000mAh battery
Android: Android 9.0 Pie with HiOS 5
Also Read: Tecno Spark 3 Vs Huawei Y6 Prime 2019