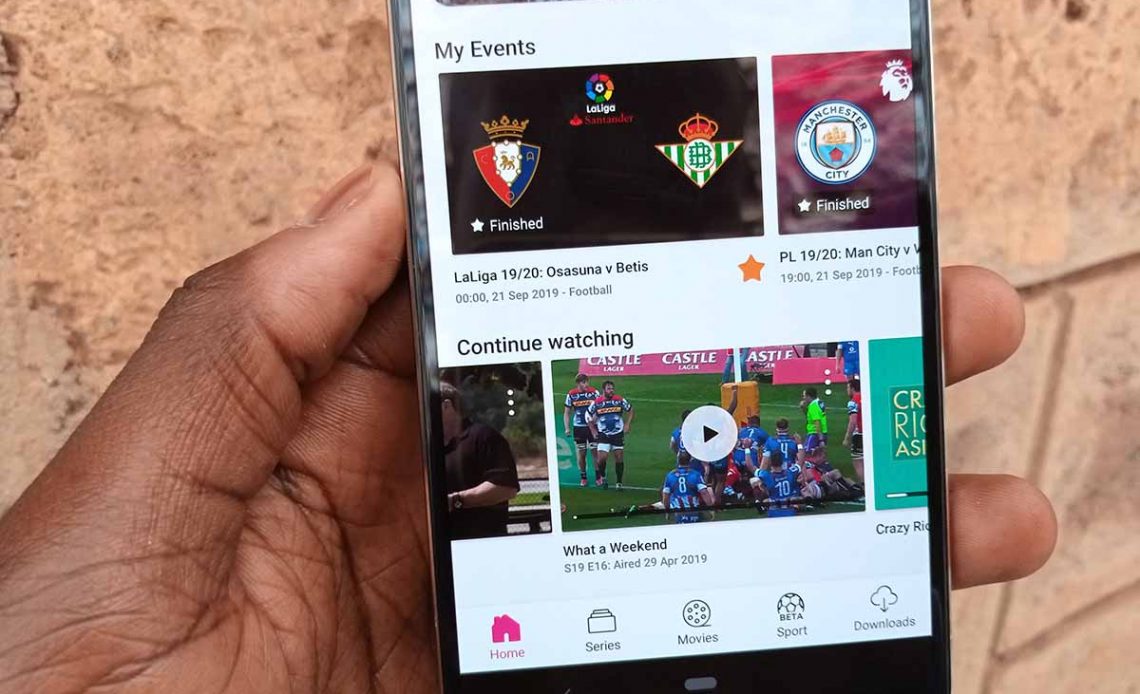 Showmax added Live sports content on its platform not so long ago and it has been good so far. In addition to this, the platform also has recorded sports content for those who may have missed a game for some reason.
All this live content is available at not extra charge on your existing Showmax subscription. I took advantage to the Ksh 1000 per year offer when it was active and it is hard to imagine I can enjoy some Live sports content as part of that.
Showmax is still selective on the Live content it has on its platform but the list is expanding. Not all English Premier League (EPL) matches are shown but it does have some interesting matches. Besides football, additional sports content available on Showmax include athletics, motorsport, tennis, golf, and EFC (Extreme Fighting Championship).

For the month of October, Showmax has taken things further with two marathons and 13 live football matches between now and the end of the month from the English Premier League, Italy's Serie A, Spain's La Liga, and the UEFA Euro 2020 qualifiers. The October lineup includes:
15 Oct UEFA Euro 2020 Qualifiers: Switzerland vs Republic of Ireland
18 Oct La Liga: Granada vs Osasuna
19 Oct Premier League: Tottenham Hotspur vs Watford
19 Oct La Liga: Mallorca vs Real Madrid
20 Oct Amsterdam Marathon
20 Oct Serie A: Sampdoria vs Roma
20 Oct Serie A: Parma vs Genoa
21 Oct Premier League: Sheffield United vs Arsenal
25 Oct La Liga: Villarreal vs Alaves
26 Oct Serie A: Inter Milan vs Parma
26 Oct West Ham United vs Sheffield United
27 Oct Frankfurt Marathon
27 Oct La Liga Celta Vigo vs Real Sociedad
27 Oct Serie A: Torino vs Cagliari
27 Oct Premier League: Norwich Vs Manchester United
Speaking about sport on Showmax, Niclas Ekdahl, CEO of MultiChoice's Connected Video division, said:
"It's early days for sport on Showmax – at the moment we're in a testing phase to gauge interest. We'll be trying a bunch of different content to see what works and see how people interact with it.
"There are now three major content legs to Showmax. First, we've got international smash hits from the likes of HBO, the people who brought the world Game of Thrones. Second, we're the home of African content with a huge catalogue of top-flight local shows and movies. And now with sport we've added a unique third leg, something that we think clearly sets Showmax apart and gives us the competitive edge."
Showmax is available to try on www.showmax.com and you get 14-day free trial if it is your first time.
Now Read: Zuku Fiber Launches Movies and Series on Showmax