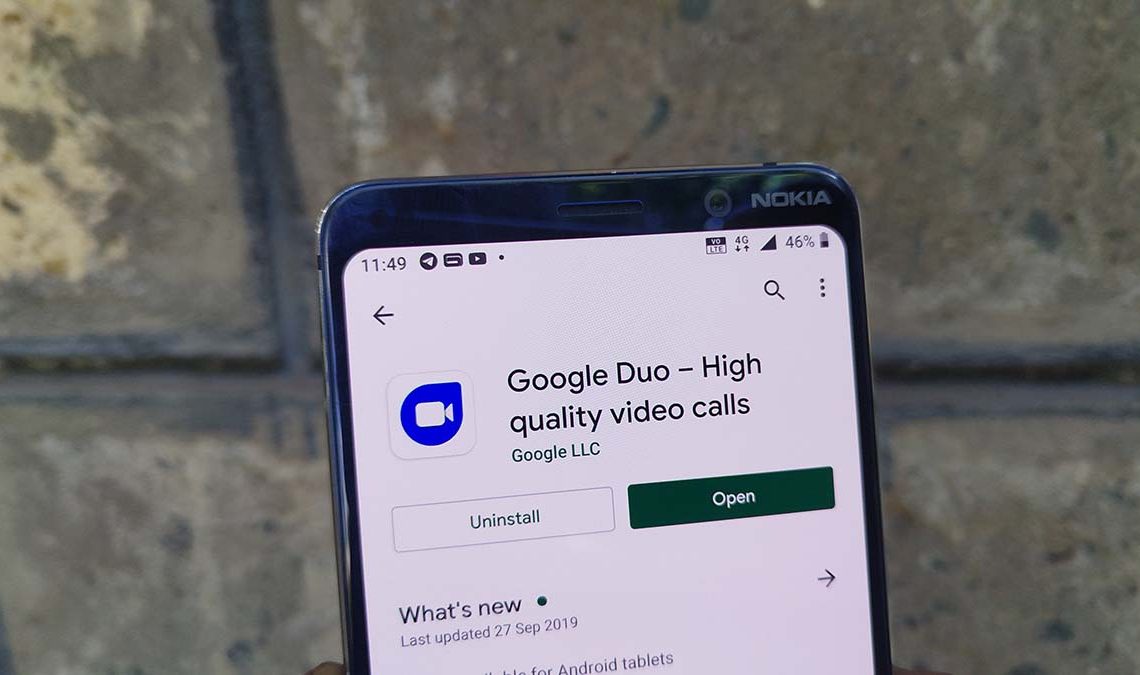 Google has been tirelessly working on dark mode on its plethora of applications in the Android ecosystem. The move is to compel the company to realize the dream of Android going dark throughout the user interface.  Google Duo is the latest app to join the company's apps with the dark theme available.
First reported by AndroidPolice, Google Duo's latest update, which began rolling out last week, has been sported with dark mode. The tech news website notes that the update with dark UI is included in a server-side update, so don't pressure yourself sideloading the app because it won't work.
Google Duo's dark theme is painted in a gray color, like most Google apps under the dark mode club. Like other apps with a dark theme, Google Duo follows Android 10's system-wide dark mode setting by default. For Android 9.0 Pie users, the dark UI should be available by default if you have enabled the functionality under Developer Options.

It also works via the in-app manual setting included so older versions of Android could have this functionality available as well.
Currently, you may not see this functionality available on your end. This information means the feature should be available soon, but we cannot pin down a public rollout date yet.