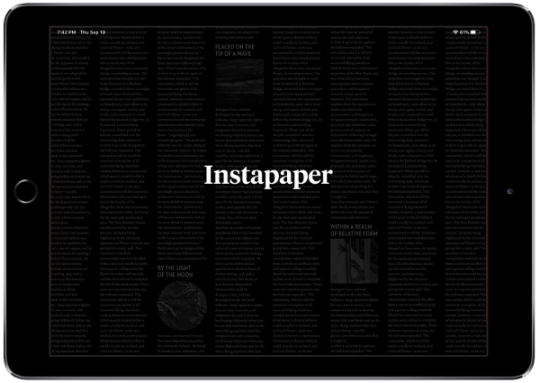 Following the release of iOS 13 last week, read-it-later service, Instapaper for iOS, has been updated to take advantage of the new features. Today it launched Instapaper 7.8 for iOS 13 and in the new version, dark mode will automatically turn on when you enable dark mode at the system level through iOS Settings > Display & Brightness > Dark mode.
Disabling dark mode will return Instapaper to your normal non-dark mode theme. If you set your device to automatically go into dark mode, Instapaper will mirror the transition.
Additionally, they rewrote the article list to improve scroll performance, especially during large volume syncs. You should now see smoother scrolling in general, and especially while content is downloading.

This version also includes updates to the Tweet Shot feature, which is accessible via the "Share Image" option:
We've expanded the "Tweet Shot" feature to be compatible with apps beyond Twitter. With the new "Share Image" option, you can now share an image of your highlight or text selection to any app (including Twitter, of course).