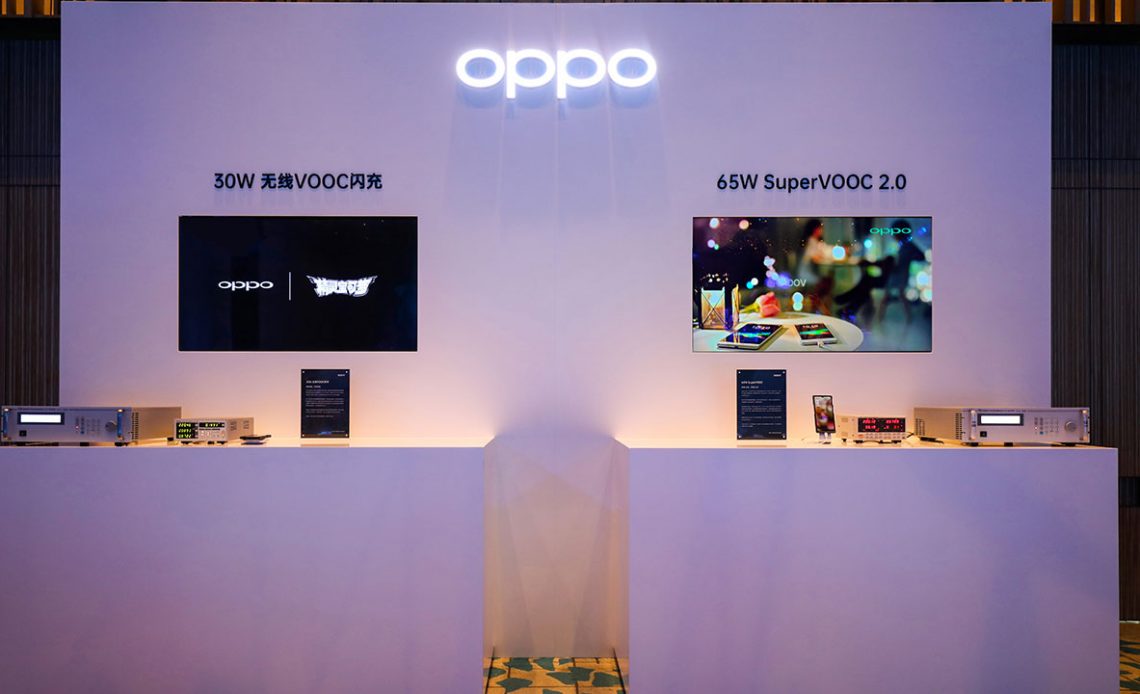 Roughly ten days after Xiaomi announced their new 30W wireless charger dubbed "Mi Charge Turbo," Oppo has followed suit becoming the second OEM having a similar technology.
Oppo announced its 65W fast charging technology. Which is termed as 65W SuperVOOC Fast Charge 2.0. Also, the Chinese smartphone maker announced its new 30W Wireless VOOC Flash Charge and VOOC Flash Charge 4.0.
VOOC 4.0 takes over the previous generation VOOC 3.0 that is 12% faster. Oppo says VOOC 4.0 can fill up a 4000mAh battery in 73minutes. Oppo says their upcoming Oppo K5 smartphone will be the first to feature VOOC Flash Charge 4.0.

With 65W charging speeds, Oppo's new charging technology will fill up a 4000mAh battery in 30minutes. Thus, termed as "the world's most advanced production charging solution," stated the company on their blog.
So, the 30W wireless VOOC flash charge can fill up a 4000mAh battery in 80 minutes. The wireless charger is compliant of the industry's only global Qi standard.
Announcing their new charging technology, Zhang Jialiang, head of OPPO's flash charge team said, "VOOC Flash Charge technology has reshaped the way people view charging and allowed OPPO to bring the ultimate charging experience to more than 145 million users worldwide to date. In the future, OPPO will continue upgrading VOOC, SuperVOOC, and Wireless VOOC to meet user needs in various scenarios."