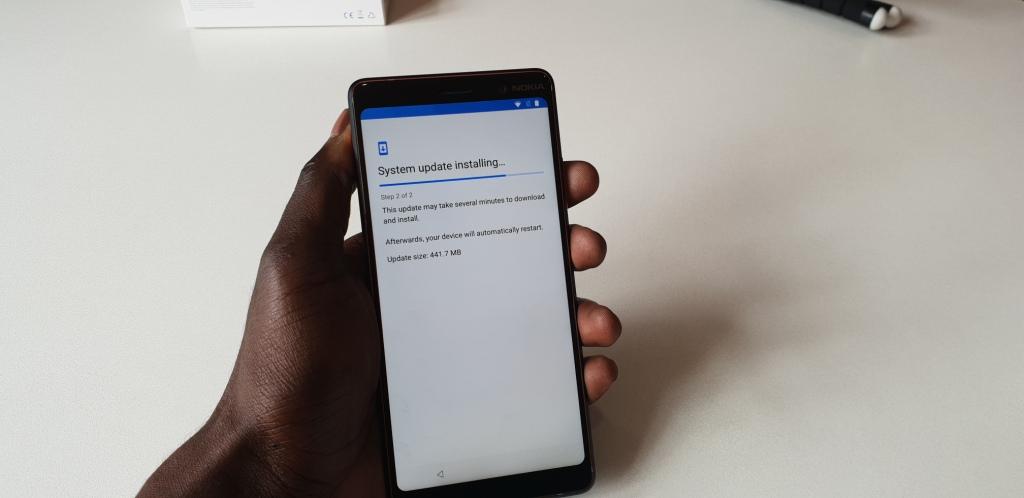 HMD Global, the company that makes Nokia smartphones, made a remarkable return and things have never been the same. Nokia's comeback was marked by the company investing more on the not-so-important thing – software updates –  to be vocal about at the time. With the company's return, all Nokia phones (from the Nokia 3) were all housed under Google's Android One program, which guarantees software updates for at least two years. Besides this, Nokia has good devices on its portfolio that make a great choice in different price segments.
According to Counterpoint's latest research titled "Software and Security Updates: The Missing Link for Smartphones," Nokia has been ranked as the leading manufacturers to provide updates to its devices. This research focused on the sub-US$200 smartphone category, leaving out the upper-tier devices which often get timely updates. As per the report, only 4% of Nokia devices run on Android 8.1 Oreo while the rest of the fleet is already running Pie.
In comparison to other smartphone brands, 96% of Nokia phones run on Pie, 89% Samsung, 84% Xiaomi, 82% Huawei and Lenovo closes top 5 list with 43% of their devices running Pie. On the other hand, manufacturers that have proved sluggish in pushing software updates include Oppo, Lenovo, and LG that trailed behind with 35%, 18%, and 16% respectively.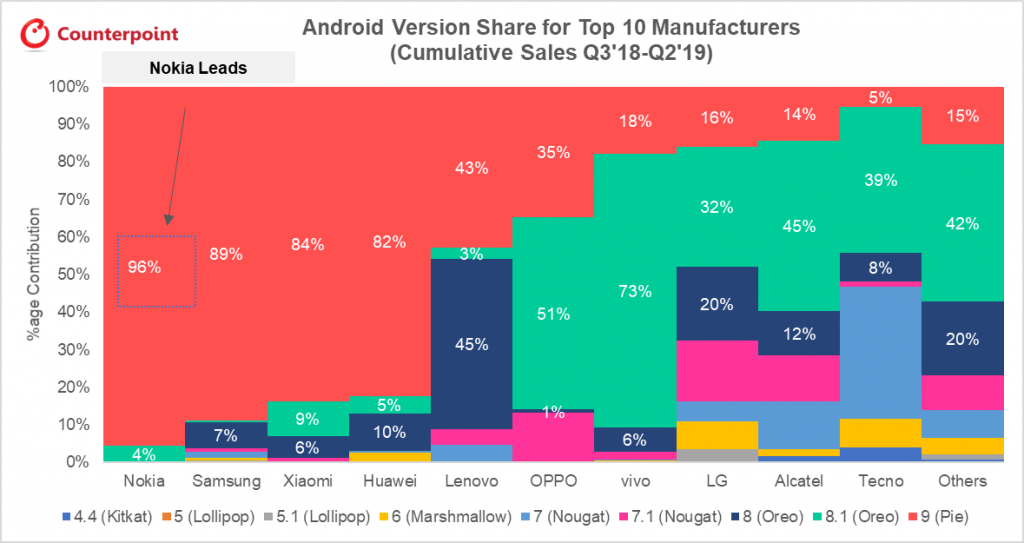 The research also reveals the amount of time taken by top 10 smartphone manufacturers to upgrade their smartphone portfolio to the latest version of Android. Nokia still blows all other smartphone manufacturers in this category followed by Xiaomi and Lenovo.
On the other side, two of TRANSSION HOLDINGS smartphone companies, Tecno and Alcatel were termed "laggards" when it comes to updating their sub-$200 smartphone portfolio. Most Tecno and Alcatel devices lie in this price tier and "the lifecycle of their models tends to be short," said Tarun Pathak Associate Director, Counterpoint Research in a blog post.
Additionally, "their products often transition from launch to end-of-life in as little as six months, which means they have less incentive to provide long-term updates."
So, if you wish to stay longer with your device at the same time receiving timely updates; you now know which company to bank on for that.