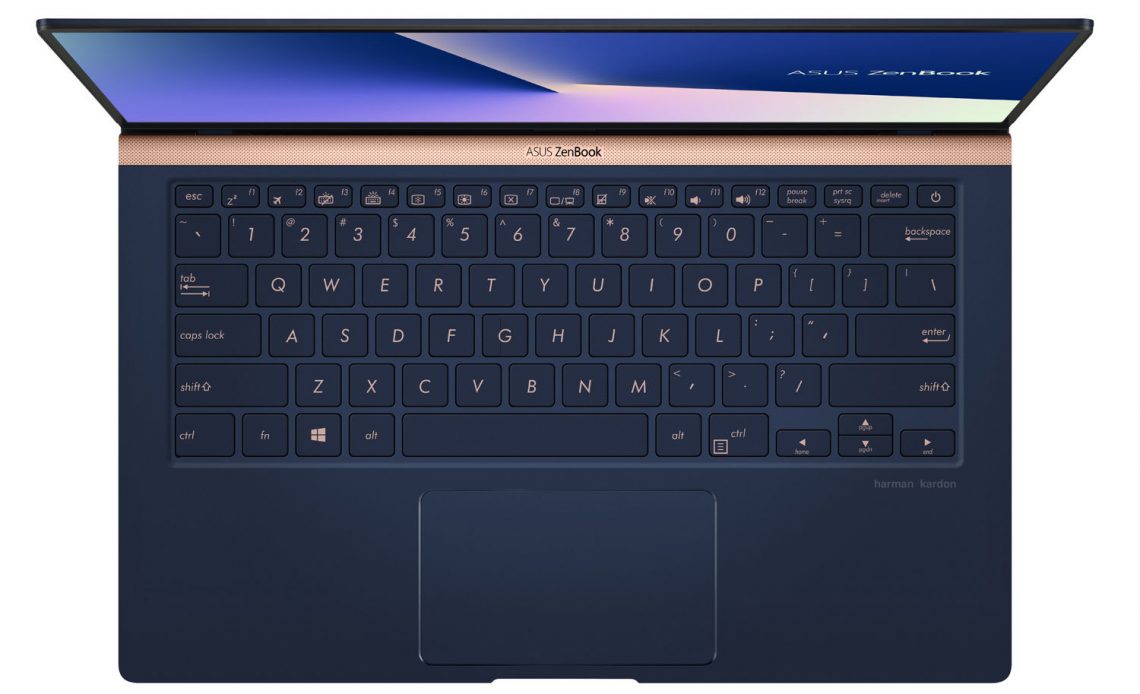 If you are on the market looking for a new laptop, then you know how difficult that is. There are so many options presented to you and you do not necessarily know which one is perfect for you. In these circumstances, the last thing you'd want is to end up with a laptop that is not meant for you. If you spend your hard-earned money on any new gadget, it better be the one you really want.
In this post, I am going to look at the ASUS Zenbook 14 UX433 to see if it is worth your money. The laptop promises an immersive experience thanks to its small form factor and thin bezels. It is the perfect laptop for professionals as it is portable yet powerful to handle demanding tasks.
Price and Availability
Before we get to the review, it is good to know how much it costs and where you can get it from. In Kenya, you can get the ASUS Zenbook 14 UX433 from Text Book Centre or Bright Technologies retail outlets. The recommended retail price is Ksh 150,000. Is this price reasonable and worth it? Let us find out in this review. The base model is powered by the Intel Core i5 8265U processor that clocks at 1.6GHz and can go all the way up to 3.9GHz with Turbo Boost and has 8GB of RAM. The top of the line model is powered by a 1.8GHz Intel Core i7 CPU with Turbo Boost up to 4.6GHz and 16GB of RAM.

Design and Hardware
The ASUS Zenbook 14 UX433 is gorgeous to look at. It has a small body and looks sleek from all angles. I am a big fan of gadgets that do not just function as I expect them to, but those that look good too.
The ASUS Zenbook 14 UX433 has a 14-inch display that is fitted in a standard 13-inch laptop form factor. The company was able to achieve this by ensuring the bezels are very thin compared to previous models. These bezels are very thin and with that, the laptop can rival the likes of the Dell XPS 13 on this.
As for the actual size, the Zenbook 14 UX433 is pretty much the same size as a standard A4 paper. Think about that and how small the laptop is.
ASUS says that this laptop has undergone military-grade durability test, something we normally see on higher-end devices. With this kind of testing, the company says the laptop can withstand extreme temperature, humidity and altitude. It should also survive drops and vibrations.
The hinge employs the same ErgoLift mechanism we have seen on most Zenbooks before this. This is a strong hinge that will automatically tilt the keyboard to the most comfortable typing position. In addition to this, the tilt helps with the cooling of the laptop and improves audio performance as the speakers are not blocked.
The Display
The Zenbook 14 UX433 has a 14-inch LED backlit display with a Full HD resolution. The display is quite good and immersive but may be a bit disappointing if you use it in a very bright room or outdoors. It does get bright but not so much and this can disappoint some people. For day to day use and entertainment, this display is impressive, the thin bezels are unmatched and the overall experience is to die for.
In terms of usability, this display is perfect, it is crisp, clear and even though the resolution is just 1080p, you will love it. Visuals look really good and the viewing angles are quite good. Color reproduction is accurate as you'd expect from a laptop within this price range. This display features some of ASUS exclusive technologies including ASUS Splendid and ASUS Tru2Life Video. These help fine-tune the display for optimum eye comfort and colour performance.
Above the display is the IR camera that can be used for fast and secure login with Windows Hello.
Performance
With either the Intel Core i7 or the Core i5 models, you are getting excellent performance with any Zenbook 14 UX433 model. Running day to day tasks, switching between different tabs on a browser, opening demanding applications. You will not have any trouble running intensive video or photo editing software. The laptop can also handle a bit of gaming but it is not entirely a gaming laptop, you can check out the ASUS ROG or RUF gaming laptops for that.
For the I/O section, you do have variety with the USB-C port, USB 3.1 and HDMI connector on the left. On the right we do have the MicroSD card slot, USB 2.0 port, headphone/mic jack and the battery and power mode indicator. For a laptop this small and slim, this is not a bad combination.
One unique thing with the ASUS Zenbook 14 UX433 that we do not see on most other laptops is with the touchpad. The touchpad on this laptop has switchable numeric keypad for quick data entry. What this basically means is that you can have the keypad on the touchpad and if you need to key in some numbers, you can do that very fast. This is particularly useful because the keyboard on this laptop does not have a dedicated numbers pad. Even with the NumberPad activated on the touchpad, the cursor function is still retained.
Speaking of the keyboard, it is a full-size one that is backlit. It has the right amount of key travel and is comfortable to type on. With the ErgoLift hinge tilting the laptop a bit, the typing experience is pretty good especially for people who spend most of their day typing away on their laptops.
The battery life is pretty good. ASUS says that it should last for up to 13 hours and you should expect it to last that long or a couple of hours less depending on what you are doing. If you do some web browsing on Wi-Fi and do not run intensive software, it should get pretty close to this.
Conclusion
The ASUS Zenbook 14 UX433 is the perfect laptop for professionals. It has a solid battery life that will last you an entire word day if you run the basic tasks. It looks really good and is well built to withstand drops, extreme temperature etc.
If you are looking for a reliable laptop that will meet all your need, then this is worth checking out.
Pros
Compact and Durable Design
Unique LED NumPad
Audio Quality is amazing
Aluminium chassis for improved durability
Cons
The display could have been brighter
Now Read: The Asus TUF FX505DT – A Budget Friendly Gaming Laptop