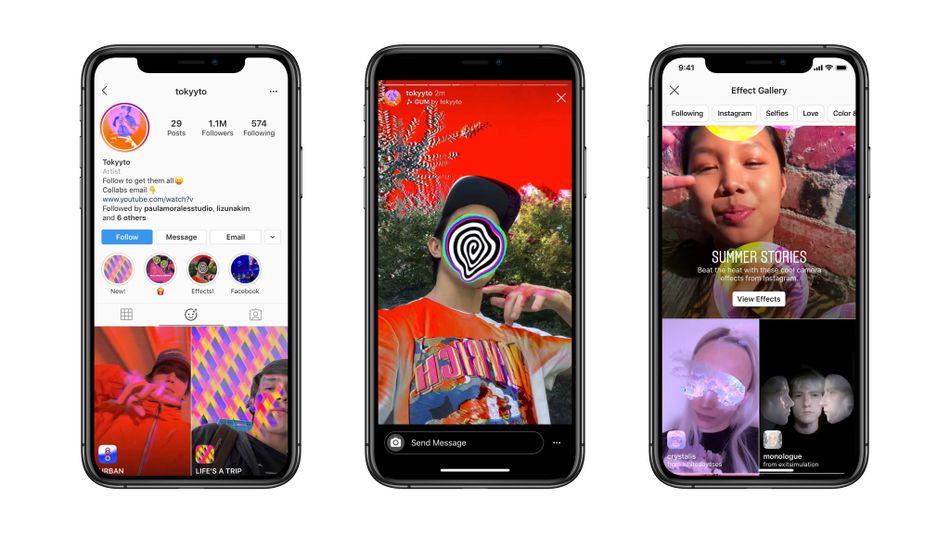 Facebook had long locked out the public from Spark AR, it's Augmented Reality app. For a start, the app has only been available to verified creators who leveraged the platform to create their custom filters. This has brought massive success to creators since users needed to follow them to use their custom-made filters.
However, Facebook has now opened the doorway for every other Instagram user to create their personalized face effects and filters using the platform. Spark AR was highly anticipated since Facebook's announcement at this year's F8 Conference when they tipped on plans of opening the app to the public.
For convenience purposes, the company will also introduce a "Browse Effects" option at the end of the effects tray to let users quickly discover and try more AR filters.

Spark AR was launched officially back in May 2018 and has been running on a closed beta group since its inception.
Facebook revealed that more than 1 billion users had used AR filters created on Spark AR on its various platforms, including Facebook, Instagram, Messenger, and Portal.
So, expect more AR filters in your feed starting today. Breaking the news, Instagram stated, "Whether you want to add a new layer of fun to an event like a wedding, birthday party, or graduation with a custom filter or you're a professional who wants to continue to hone their craft, Spark AR Studio has everything you need to get started."
Also Read: Facebook Creator Studio Now Lets You Schedule Instagram Posts