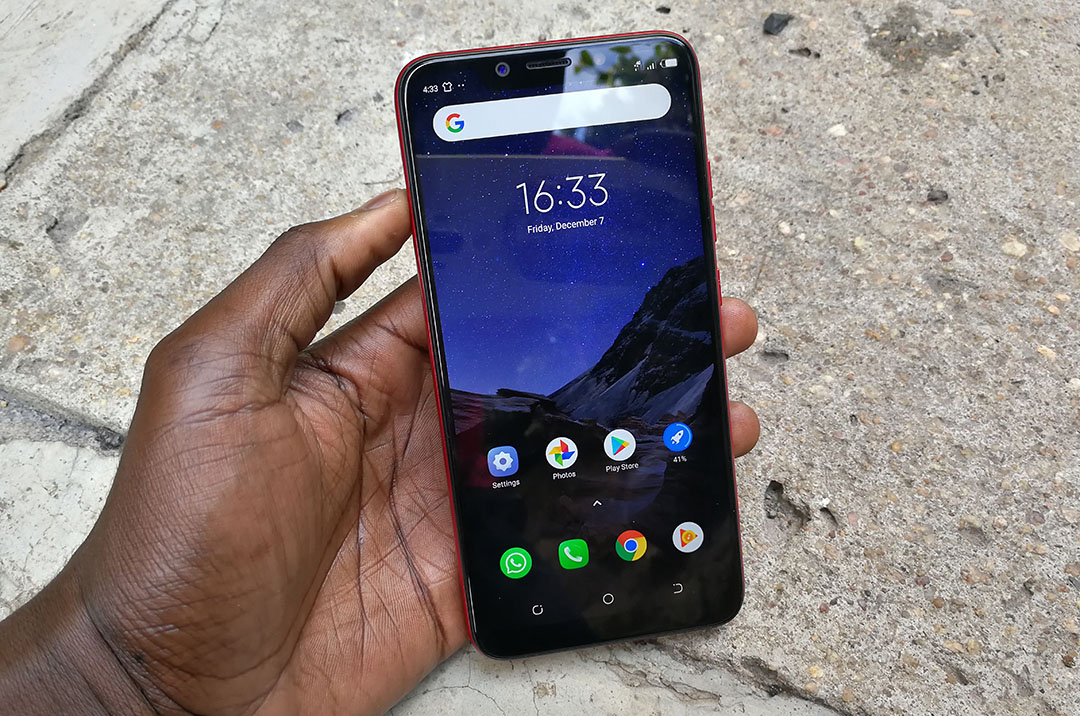 I have been using the TECNO Camon 11 for a couple of weeks and in this review, I will share that experience with you. The Camon 11 is available on Jumia for Ksh 14,500, a sweet spot in Kenya.
Before we get into the review, let us first understand the Camon 11 and who it is targeting. The TECNO Camon 11 is the third Camon device we have seen from the company this year. The others are the Camon CM and the Camon X series. Given that it is a Camon device, the camera and more specifically the selfie camera is one of its key selling points. This is the Camon 11 and not the slightly more expensive, Camon 11 Pro that is also available in Kenya.
Since it is retailing for Ksh 14,500, it competes with the Infinix Note 5, Hot 6X, Huawei Y7 Prime 2018, OPPO A3s, Xiaomi Redmi 6A just to name a few. If you are looking for a smartphone for this price, you have a lot to choose from and in this review I will let you know if the Camon 11 should be one of them.
I did an unboxing video a few weeks back and you can check that below.
Design and Hardware
Boxy design
You will spend a lot of time with the phone in your hand and how it is built is important, it is not the most important aspect but is important in its own right. The TECNO Camon 11 is made of plastic but does not feel cheap. It has a boxy design and this is different from the curvy look we saw on the Camon X from earlier in the year. The back is flat and this is where the dual camera setup of 13MP and 2MP sensors is. At the back also sits the fingerprint scanner that is very fast and accurate.
The phone is very light, easy and comfortable to carry around. It has a 6.2-inch display but its 19:9 aspect ration makes it manageable. I can carry the phone around without feeling like I am carrying a tablet as it is the case with other smartphones.
I got the Camon 11 in Bordeaux red and it looks stunning. Red is a bold colour and is better than black or any conventional colors we are used to seeing on smartphones. To protect the back cover, TECNO has provided a free 2-in1 cover that can protect not only the back but also the side panels and the front sections above and below the display.
Display
6.2 inches, 720 x 1520 pixels
The display is one aspect of the phone that you will be interacting with a lot. The Camon 11 comes with a 6.2-inch display as I have mentioned above and has a notch at the very top. I have to admit that the notch is not as dreaded as it was over 6 months ago. It is still ugly but I have to admit that I rarely notice it is there most of the time. If you hate it so much, you can hide it through the software by navigating to the settings section. I did not hide mine and that did not bother me.
TECNO decided to use a 720p display that is still good. Very bright indoors and outdoors and is responsive as well. I did not have any problems with this display and even when consuming media through it, I did not notice it was not Full HD. You will not notice either unless you have a keen eye.
Still on the display, I had an issue with the notification light the company decided to go with. Instead of using the normal notification LED light we are used to, the company decided that the LED flash above the display should act as that. It is absurd and should not have been there. I do not understand why anyone thought this was a good idea as when you have a notification, the light, which you cannot customize with different colours, it looks like your front facing flash is on. I'd rather not have the notification light if this is the only option available.
Also Read: Tecno Camon 11 Specifications
Software and Performance
Android 8.1 Oreo with HiOS 4.1.0, 3GB RAM, 2GHz CPU
Now to the software and here is where I have some issues with the Camon 11. Don't get me wrong, the phone handles well but it does come with a ton of pre-installed apps that make there way back to the phone even after uninstalling them. I am not going to use the Sporty Bet app that comes with the phone and I think I should be able to uninstall it and it should not make its way back. This is frustrating as most of the pre-installed apps are useless and ones that I will never use. I hope the company pushes out an update that makes it possible to delete these apps once and for all because this is just unacceptable.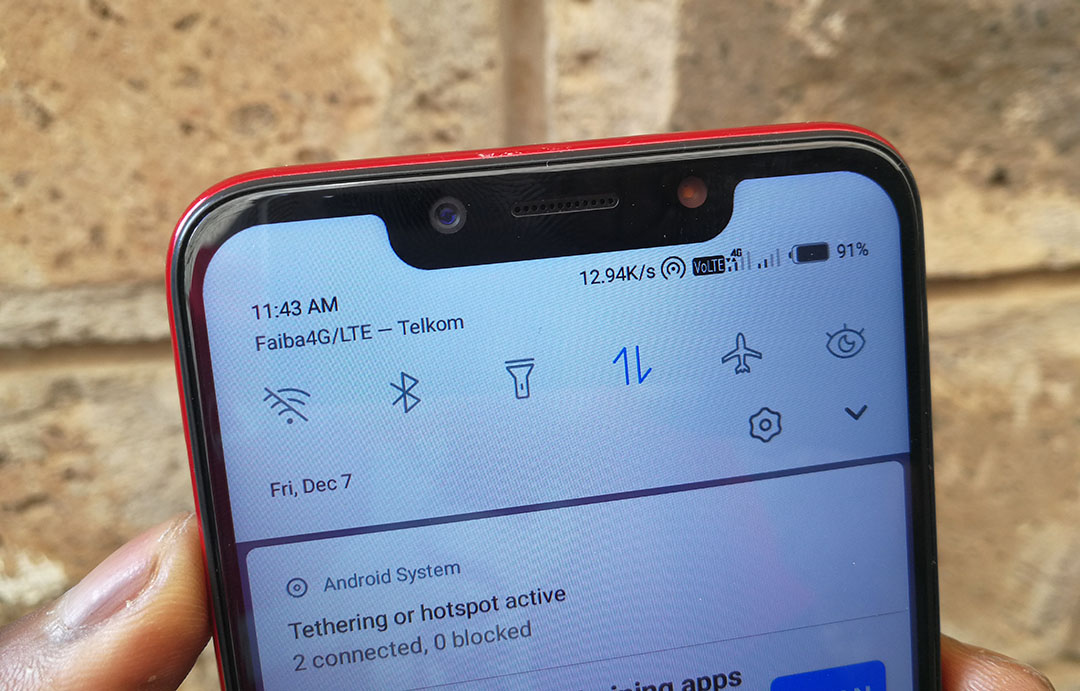 Still on software, the TECNO Camon11 comes with Android 8.1 Oreo with HIOS 4.1.0 out of the box. Apart from tiny changes, this is HiOS as it has been for years. One of the changes is in the default keyboard app it comes with; the company went with Kika keyboard that is very controversial at the moment. The keyboard app has been the source of controversy for privacy violation and I would suggest you change it the moment you get this phone. You should either go with the SwiftKey keyboard or GBoard just to be safe.
Besides the annoying changes added to HiOS, the performance has had no issue. I can navigate through different apps without any lags and apps are handled with ease. During the review period, I did not have any performance issues and this is impressive for a smartphone that costs less than Ksh 15,000.
One other thing that impressed me is face unlock, it is fast and very accurate in almost all situations. I did not have to look at my phone weirdly to unlock this phone as has been the case with some other phones. I also loved the fact that this phone supports Faiba 4G, voice and data, if you want cheaper data offers, you should check out Faiba 4G if your area is covered.
Cameras
13MP+2MP ate the back, 16MP Selfie cam
Now to the stars of the show, the cameras. I am going to be very brief on this as I have done a full camera review that you can read about here. In summary, the back cameras are not that impressive, they are good but just average. Do not expect exceptional photos from it but you can still get photos worth sharing online as you can see below.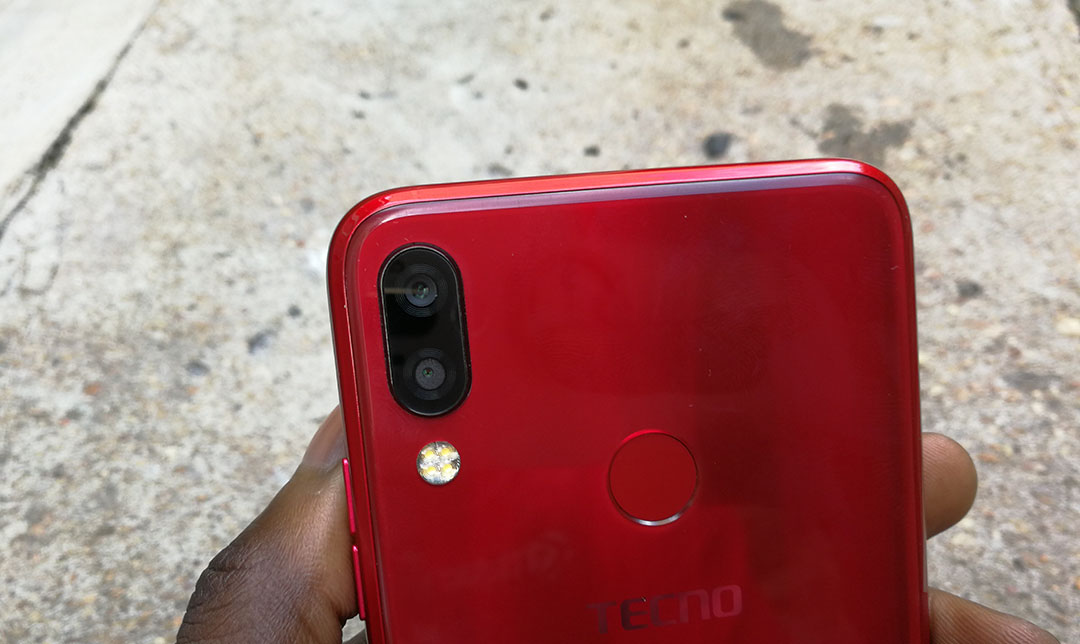 The phone has AI cameras that I am still not sure what value they add. All I am meant to understand is they help with choosing the right settings when taking photos but I don't see how AI plays a part here as most smartphone cameras have an auto mode that does this.
The selfie camera on the other hand is really good, it is quick and takes some really good shots. I loved its beauty mode that was not as aggressive as with other smartphones.
Battery
With a 3750mAh battery, the TECNO Camon 11 will last an entire day or even two depending on your usage. I consistently got it to last an entire day with heavy usage with 4G data on almost all the time and tethering from time to time. HiOS does not have aggressive battery saving features but this phone did not disappoint, it still lasted as long as I wanted it to.
The issue I have is that this is a big battery and does not support quick charging, you will need patience to wait for it to fully charge. I hope to see quick charging in the next iteration.
What I Liked
Design, build and the red color option
Selfie camera
Display is good
Battery is really good
Faiba 4G support
What I did not like
Software experience and bloatware
Main camera is not impressive
No fast charging
Also Read: Tecno Spark 2 Review