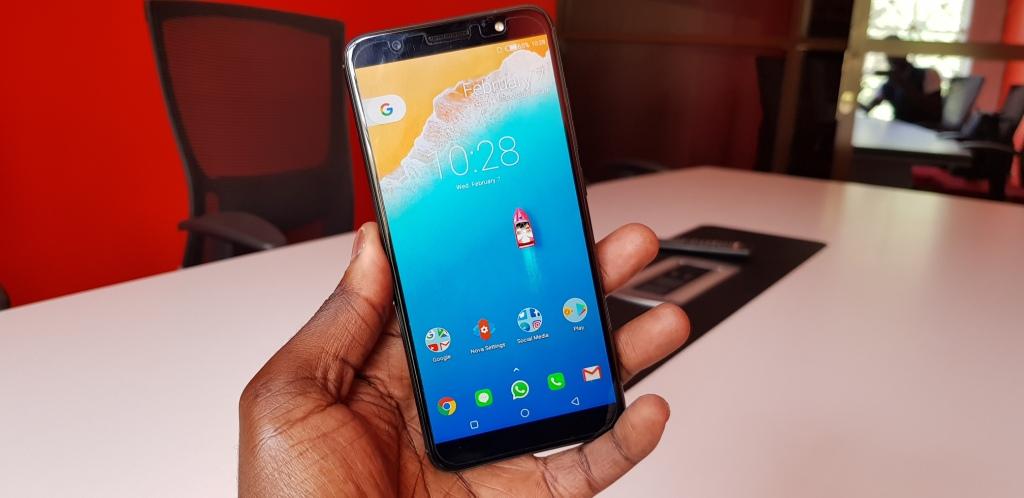 In 2017, we saw a handful of manufacturers come out with devices with the modern 18:9 aspect ratio. With this, you get devices that are twice as tall as they are wide. In the end, you get devices that have slightly bigger displays but they do not look and feel that big. Tecno wasn't one of these manufacturers and that is why the company decided to start 2018 with the unveiling of the Camon CM.
The Tecno Camon CM was unveiled in the country towards the end of January and I have been using it since then. You can get the phone for as low as Ksh 14,990 from Jumia and other retailers.
Before getting into the full review, it is good to understand where the Tecno Camon CM stands on the market. It is primarily a camera-centric device with a budget friendly price tag. This is what Tecno Camon devices have always been and this is what I expected from this phone.

The Camon CM isn't just about the camera, it is also the first camera from the company with the 18:9 aspect ratio as I have pointed above. This is one of the cheapest devices with this modern aspect ratio that has been implemented well. Tecno hopes this will help with sales within this price range.
So, what else does the Tecno Camon CM have to offer, let's dive into the review to find that out. I also did an unboxing post that you can check out below if you want to know what you will be getting in the box when you get the Tecno Camon CM.
Read Now: The Tecno Camon CM Unboxing And First Impressions
Hardware and Design
Modern design, plastic
The first thing we will be looking at is the hardware used and the design quality of the Camon CM. The phone looks really good when you lay your eyes on it for the first time. The back is made of plastic and this plays a part in making the phone really light. I am not the biggest fan of the plastic back cover as I feel that it will wear out easily and lose its appeal.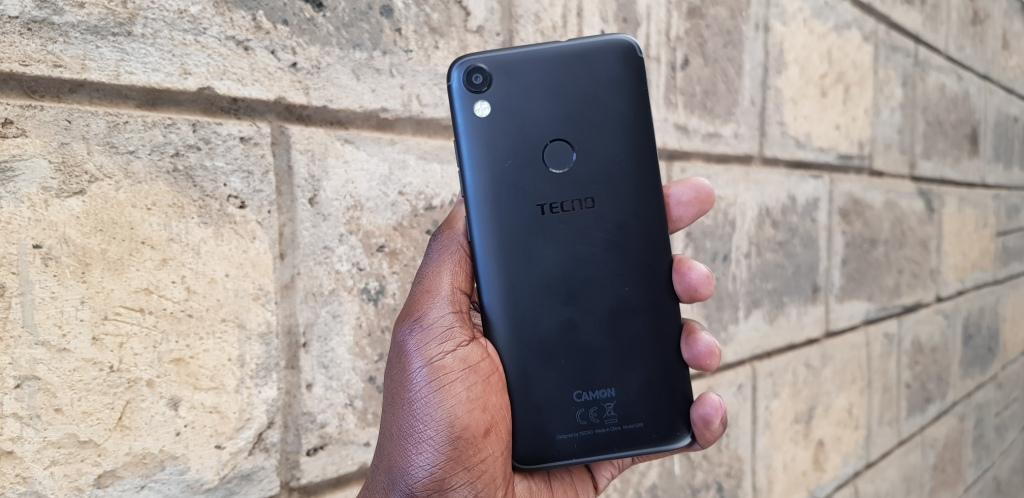 Speaking of the back, this is where you will find the fingerprint scanner and the 13MP camera with quad (4) LED flash. The antenna bands are hidden towards the top and bottom edges of the phone to give it a cleaner look. It is a bit slippery but that isn't that big of a deal as you can use the free transparent back cover that Tecno provides in the box.
Overall, the design of the Camon CM reminds me of the OPPO F5 that I reviewed last year. This is not a bad thing and does not imply that Tecno copied OPPO, it just means that the two phones have similarities in terms of the design.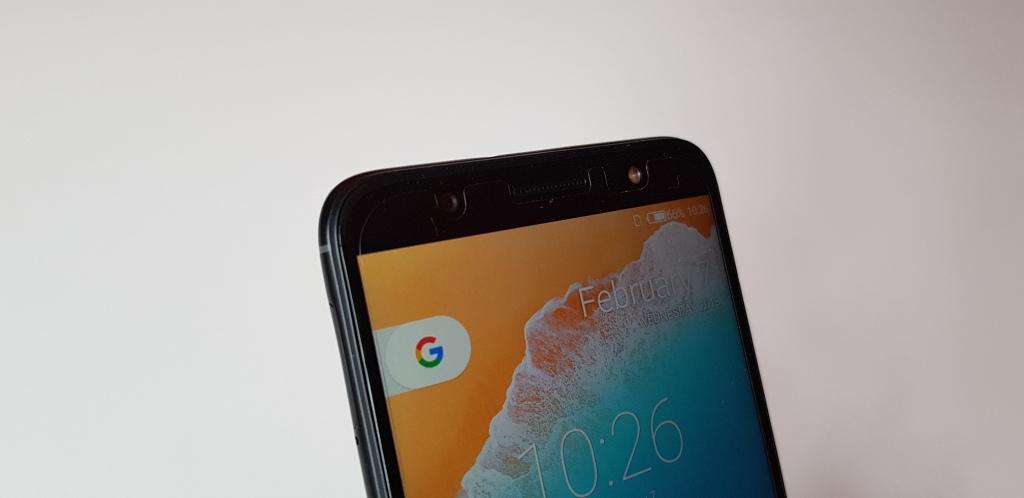 At the front you have the 5.7-inch display that does not feel that big thanks to this new aspect ratio. We still have bezels around the display but they are thinner than we have seen on other devices from the company. You end up with more screen space to play around with, there are no physical navigation keys and this means that you have more screen space to use. Above the display, we have the 13MP camera with LED flash. I will talk about the cameras later on in this review.
To summarize the design and hardware part, I love the design of the Camon CM. It looks modern and is what you expect on a smartphone in 2018. This is even better when you consider the fact that the phone is available for less than Ksh 15,000. As for the build quality, I am not a big fan of the hardware used. I got the one in black that I have noticed is losing its shine and I have only had it for less than a month.
The Display
5.7 Inch, 720 X 1440 pixels
Now let's look at the display of the Tecno Camon CM comes with. This is a 5.7-inch display with a resolution of 720 X 1440 pixels. This display is comfortable to use with one hand but you may need to stretch a bit to reach all corners if you happen to have small hands. This is not a big deal as we are all used to this unless you have very tiny hands.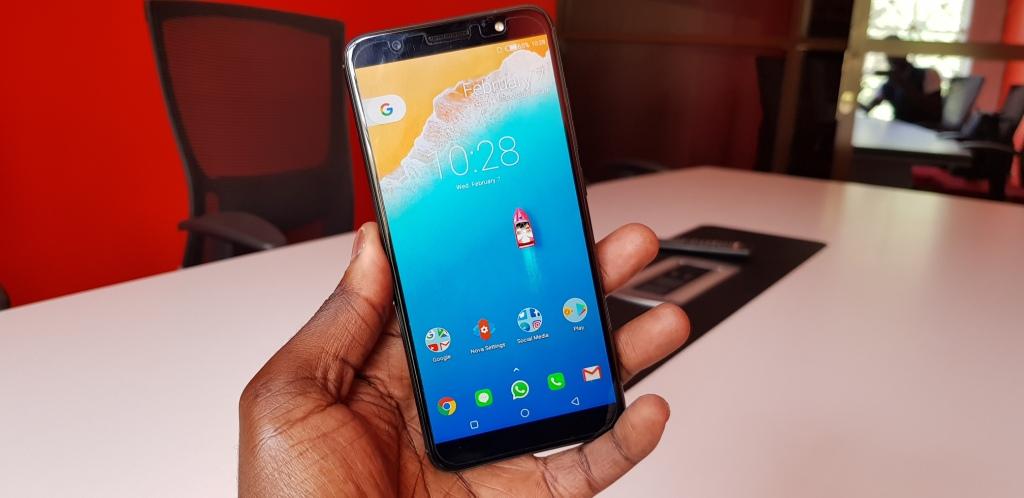 The screen is very responsive as I had expected it to be and I did not have any problems during my review period. The display is bright enough to use even under direct sunlight. Viewing angles are also great as they should be for a phone within its price. I have noticed a few cases where the display was not that responsive especially towards the bottom but nothing serious to make me panic. My guess is the issue might be on my side and not necessarily the phone.
With the Tecno Camon CM, you get onscreen navigation keys and this is to ensure the bezels below the display are not that thick. Some people may not like this as it sort of takes up some screen space but I am not one of them. The navigation buttons do not take up much space and you still have enough screen space to use.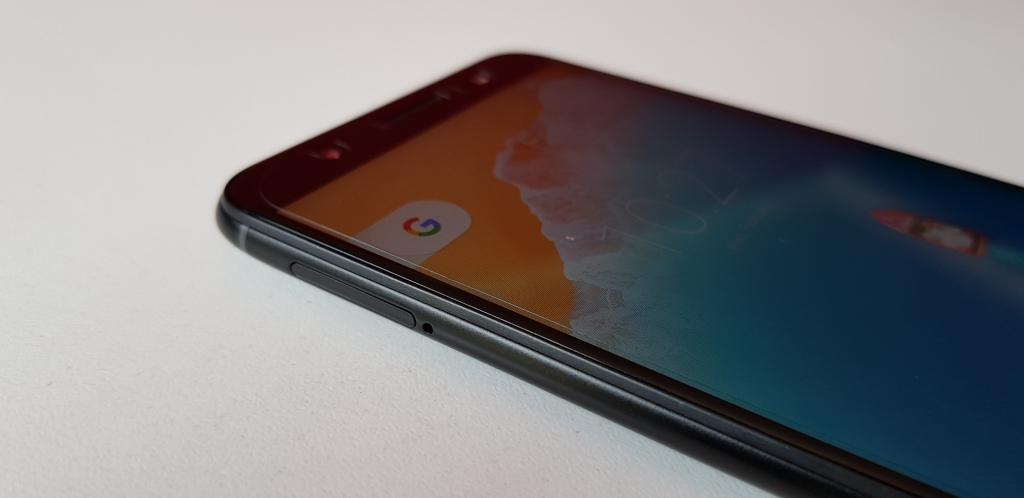 With the 18:9 aspect ratio, this display is just perfect for consuming media. The display is vibrant and you have enough space for all your videos, the blog posts you will be reading and for social media. If you love watching videos on your phone, this phone is worth considering. With this aspect ratio, some videos may have black bars on the left and right as most of these videos have the 16:9 aspect ratio. This may not go well with most people but the good news is that some platforms like YouTube have a pinch to zoom feature to lets the video take up the entire screen by cropping a bit of the top and bottom sections.
Performance and Software
Android Nougat with HiOS, 2GB RAM, 1.25GB processor
The Tecno Camon CM isn't a performance-oriented device but still handles daily tasks smoothly. It comes with a 1.25GHz MediaTek processor with 2GB of RAM, 16GB of internal storage space and the Mali T-720 GPU. This is not a high-end combination but runs through most situations as I expected it to.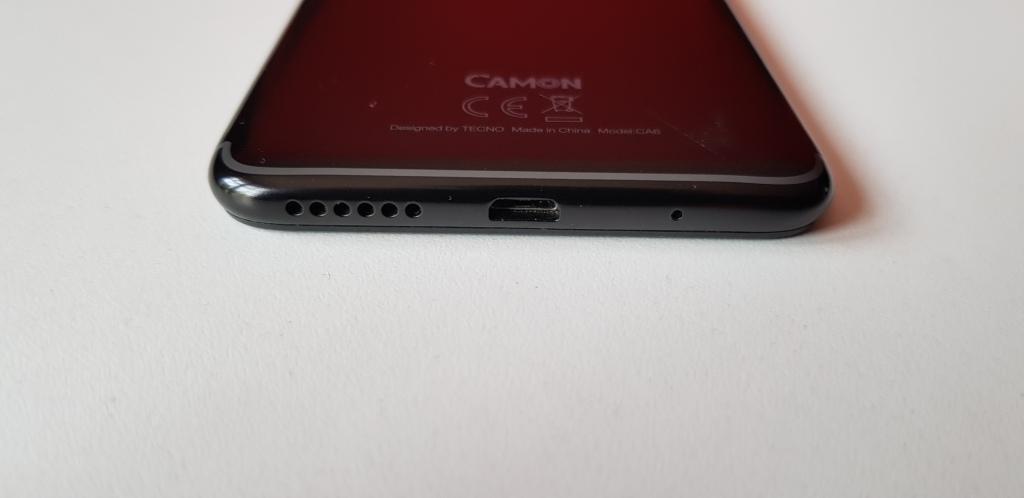 The processor and RAM on the Tecno Camon CM is similar to what we saw on the Tecno Camon CX Air and is s slight downgrade from the Camon CX. This is one of the areas where the Camon CM isn't that appealing of a device compared to the Camon CX and CX Air. I don't necessarily get what this is the case as I was expecting this device to be an upgrade from what we saw last year.
As to how the phone performs, you won't be disappointed if you are not a heavy user. The Camon CM handles most apps and tasks with ease. If you start playing heavy games or using heavy applications, you will start seeing it slow down but it still remains usable. I expected this from the specs the phone packs underneath so it wasn't that big of a surprise. If you prefer more power on your phone, this is not the device to get, it's a bit underpowered and may not meet your expectations.
A point to note, the Tecno Camon CM does not support Faiba 4G, it doesn't even pick the network so if you wanted that, you may want to look for another device such as the Nokia 2 which is cheaper that this. I mentioned this as that is the question I have been getting from most people ever since I got this phone and some retailers are selling it as a Faiba ready device.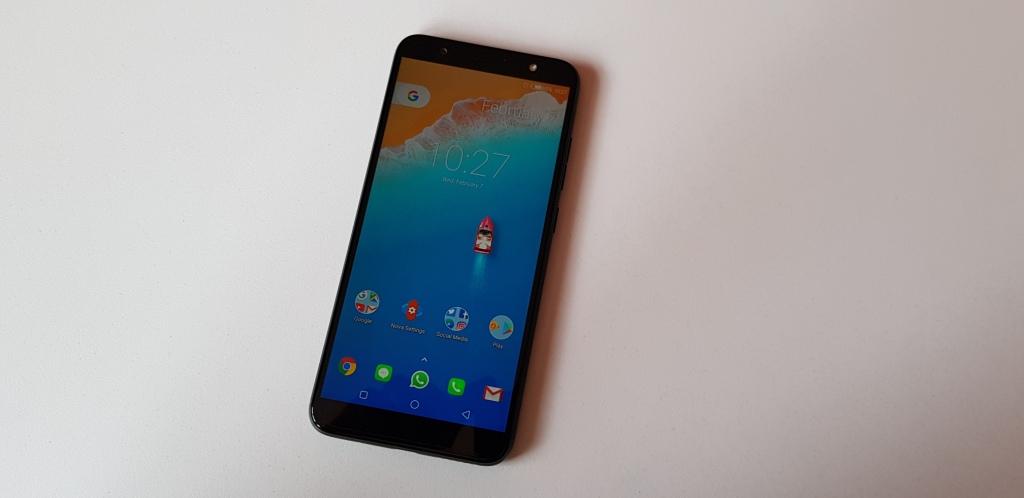 For the software, the Tecno Camon CM comes with Android 7.0 Nougat with HiOS on top.  HiOS is not that bad but Android Nougat is. For a phone unveiled in early 2018, I was expecting it to come with Android 8.0 Oreo out of the box. That aside, the software experience is good, HiOS is perfect for this phone, it has little bloatware and gives an all-round smooth experience. I have come around to love Custom UIs for this exact reason, they feel like they are made for a specific phone and that is what I got with the Camon CM.
Even though I find HiOS easy to use on the Camon CM, I am not a big fan of its battery optimization features. Yes, they help you get more life out of your battery but they limit functionality for some of the applications such as the Google Wallpaper app and TeslaUnread app. This may not be that big of a deal for most people but I had to mention it just in case you end up with applications that do not work as you expect them to.
At this point, I am not sure when the Tecno Camon CM is scheduled to get Android Oreo or even if it will be getting the update. We will have to keep our fingers crossed for that.
Camera Performance
13MP and the front and back
As I mentioned above, the Tecno Camon CM is a camera centric device from the company. It comes with a 13MP camera at the front and back. The 13MP selfie camera is really good, takes great shots with great colour reproduction. You get really good photos that you wouldn't hesitate sharing on social media. You can even take a few shots when the lighting is not so good and end up with Instagram-worthy photos thanks to the front facing flash. The front camera also has a beauty mode that I didn't use frequently but is perfect if you want to get rid of some of the blemishes on your face, just don't overuse it as you will end up with photos that appear washed out.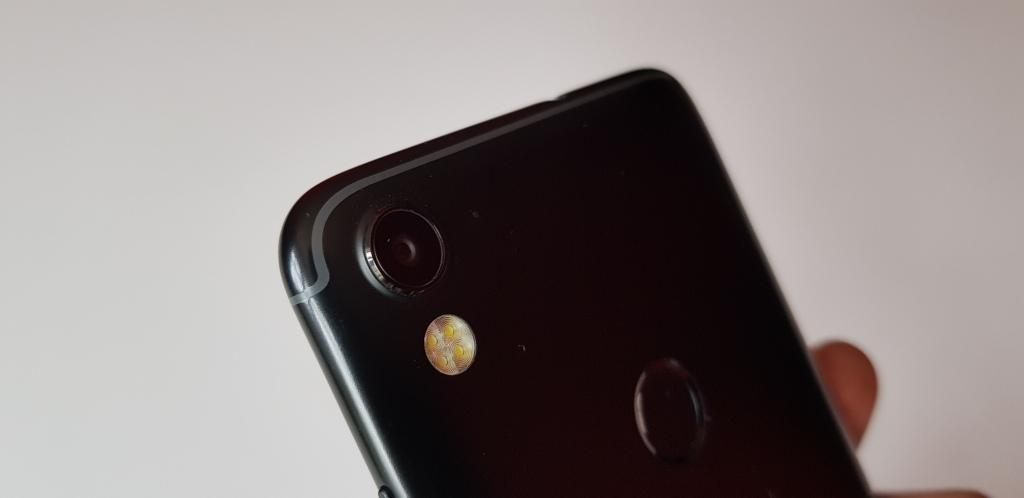 The back camera on the other hand is just average, not that different from the one we saw on the Camon CX Air and is a downgrade from the one we saw on the Camon CX. This does not mean that it takes bad photos because the shots I ended up with were still good. I just do not feel that these are shots you should be getting on a camera-centric device, Tecno could have done better in that department. There is no portrait mode (with a blurred background) as I was expecting on a camera-oriented device and this will really cost the company as more and more consumers demand this feature and Tecno could have introduced it to this price point.
As for video recording, you can only record HD (720p) videos, no Full HD. This is disappointing to be honest. This phone is supposed to offer an amazing camera experience and cannot record Full HD videos. Another thing I don't like about the cameras on the Tecno Camon CM is they do not have manual controls for both photos and videos. For a device whose unique selling point is supposed to be the camera, this is a let down. If you are a professional or amateur photographer who wanted a cheaper phone that lets you manually control some settings, the Camon CM is not what you should be looking at.
Battery
3,000mAh
Let's be honest, Tecno has always had devices with amazing batteries and the Camon CM is not any different. It has a 3000 mAh unit that in most cases could last me the entire day and still have more than 30% battery remaining. This is after a day of moderate to heavy usage. Even when I had the phone connected to Safaricom's 4G for the most part of my day, I still had significant power remaining at the end of the day.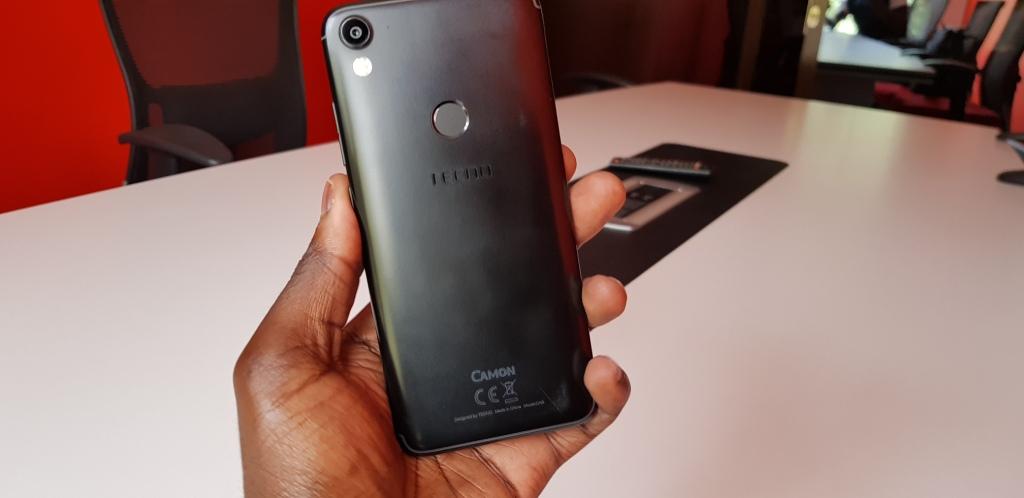 Unfortunately, the phone does not support quick charging so you will have to give if time for it to be fully charged when you run out of battery. I hope Tecno considers this with the next Camon device. For charging, you have the normal Micro USB slot and not USB Type-C.
Conclusion
So, is the Tecno Camon CM worth your money? This is a very hard question as the device is really good but not an upgrade from the Camon CX and CX Air. If you bought the Camon CX and CX Air or any similar device from last year, then you should skip this device. Otherwise, you may want to check it out if you are looking for a phone whose performance is decent and that can handle most of your tasks without any issues.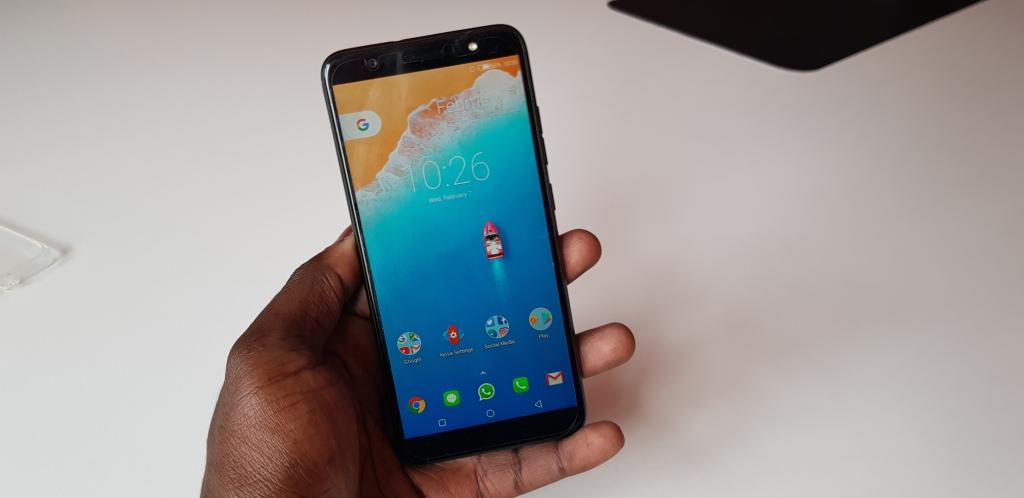 The cameras are also good but the lack of manual controls and Full HD video recording is just disappointing. I was expecting more from a camera-centric device but unfortunately did not get it on this.
The modern 18:9 aspect ratio has been implemented really well and the entire design of the phone is refreshing. I will go out of my way and say It is probably the best looking Tecno phone out there. If you have been drooling over this aspect ratio, it is time to grab the Camon CM right now.
The phone is also reasonably priced and is quite a bargain  when compared to what else is available on the market.
Also Read: The Infinix Zero 5 Pro Review