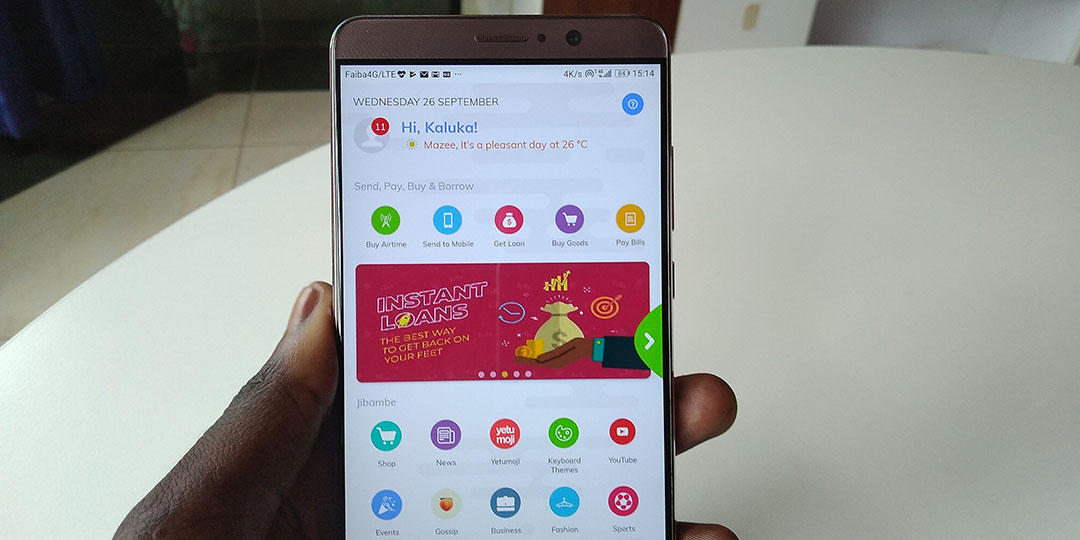 There are quite a number of fintech apps you can download and use in Kenya at the moment. You may have heard of mKey, CBA Loop, HF Whizz, Brunch Tala etc. These applications offer a number of financial services, some focusing on one area while others combining the different financial services in one place.
In this post, I will be looking at the recent apps including HF Whizz, some of the older ones including CBA Loop, Branch and Tala and then compare those with mKey.
Mobile Loans
Branch and Tala are some of the well-known mobile lending apps in Kenya. Anyone who has ever borrowed money through their smartphones has probably used these two and if they haven't they must have heard about them at some point. Even though Branch and Tala are well-known, most of the new apps including mKey and HF Whizz as well as the older ones including CBA Loop also offer such services.
With Brunch and Tala and most specialized mobile lending apps, you can borrow up to Ksh 50,000. These services target the small entrepreneurs and that is why they keep their maximum limits are this low. With HF Whizz, you can borrow up to Ksh 10,000 while with CBA Loop you can borrow up to Ksh 3,000,000 and up to Ksh 1,000,000 when using mKey. These  new services are targeting established business people.
For interest rates, Branch attracts rates of between 14.5 to 25%, Tala between 11-15%, CBA Loop at 13.5% and mKey between 1-9%.
Payments and Key financial services
As I have mentioned above, Branch and Tala are mobile lending apps so they do not offer extra financial services. With the likes of HF Whizz, mKey and CBA Loop, you get extra financial and payment services in addition to the loans. Some of these payments services include 'Pay Bill' and 'Buy Goods and services' through Safaricom's M-Pesa. Through these three services, you can also send money to other people directly to their bank accounts, M-Pesa or the specific service they are using.
With CBA Loop, you get a debit card that lets you have a wide array of options that you would have access to with a traditional bank account. Since this post is about the apps, this is not that important. Besides that, the app allows you to set financial goals and provides you with tools to track them. This is for those who want financial planning services.
Extras
Besides the financial services, apps like mKey go beyond and offer a few extra services to users. Some of these include shopping directly through the app. The app also has a group account option that you can use to manage payments in a group setting. This can work like a 'Çhama' or when you are out with your friends and want to easily split the bill. These are just some of the extra services mKey has incorporated to get users to choose its app over the others.
MKey also has a rewards system to get people to keep using its app. This also sets it apart from the other financial apps available in Kenya. With most of the basic financial services available in almost all the apps out there, mKey adds such options to get people to choose it over the other ones.
You can read some of the other features on mKey using the link below. The app seeks to be more than just a financial services application for users who want everything under one roof.
Also Read: Five Reasons Why You Should Download The MKey App