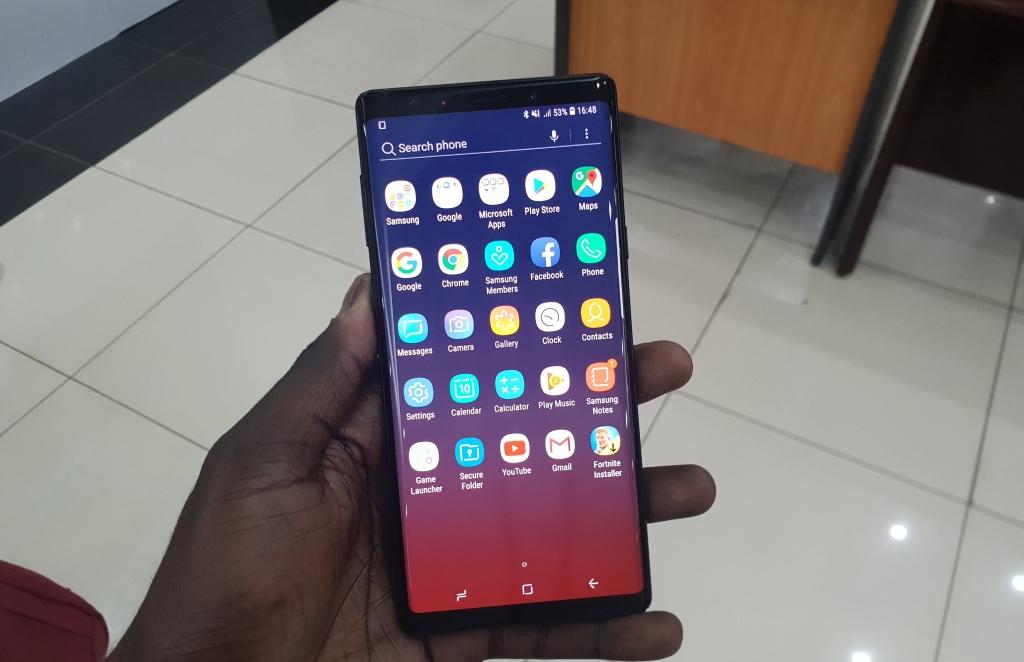 Last week, Samsung officially introduced the 512GB variant of its flagship phablet, the Galaxy Note 9 in Kenya. Having the 512GB Galaxy Note 9 in Kenya is not cheap and will set you back Ksh 135,000. That figure is so high and I am still not sure how we got to this level. This is a hefty price to pay for a smartphone but let those who can afford it go for it.
Samsung says that there will be the Galaxy Note 9 with 512GB of storage and 8GB of RAM but these will be limited. The one with 8GB of RAM is is available for Ksh 135K and the company has not disclosed how much the 6GB model will be available for but it should be cheaper than this.
The Samsung Galaxy Note 9 can support a 512GB MicroSD card and adding that to the 512GB of storage, you can get the total space to 1TB. This is crazy and will be a delight for those who want all that space. What people will use that space for is up to them, I just can't wrap my head around it. Samsung says all that space is for "People want to be able to express their style and personality with the joy and peace of mind knowing there is enough room for favourite photos, videos and apps."
The space aside, it is interesting to see smartphones get this expensive year after year. For me, this price is too high considering the phone does not do anything out of the ordinary. Yes, the Note 9 is exceptional but is it worth this much, and for what, the extra storage space?
The other specifications of the 512GB variant are pretty much the same ones you would find on the standard Note 9. Below are the key specs.
Samsung Galaxy Note 9
OS
Android 8.1
Display
6.4-inch Quad HD+ (2,960 x 1,440)
Processor
10nm 64-bit Octa-core (2.7GHz + 1.7GHz)
RAM
6GB/8GB
Storage
128GB/512GB + MicroSD up to 512GB
Rear Camera
Dual: 12MP Wide Angle + 12MP Telephoto
Front Camera
8MP
Connectivity
Wi-Fi 802.11 a/b/g/n/ac, Bluetooth 5.0, USB-C, NFC
Cellular
LTE Cat. 18, 4×4 MIMO, 5CA, LAA
Battery
4,000mAh
Durability
IP68
Biometrics
Iris Scanner, Fingerprint Scanner, Facial Recognition
Dimensions
161.9 x 76.4 x 8.8 mm / 201g
Also Read: The Samsung Galaxy Note 9 Is Now Available In Kenya For Ksh 104,999