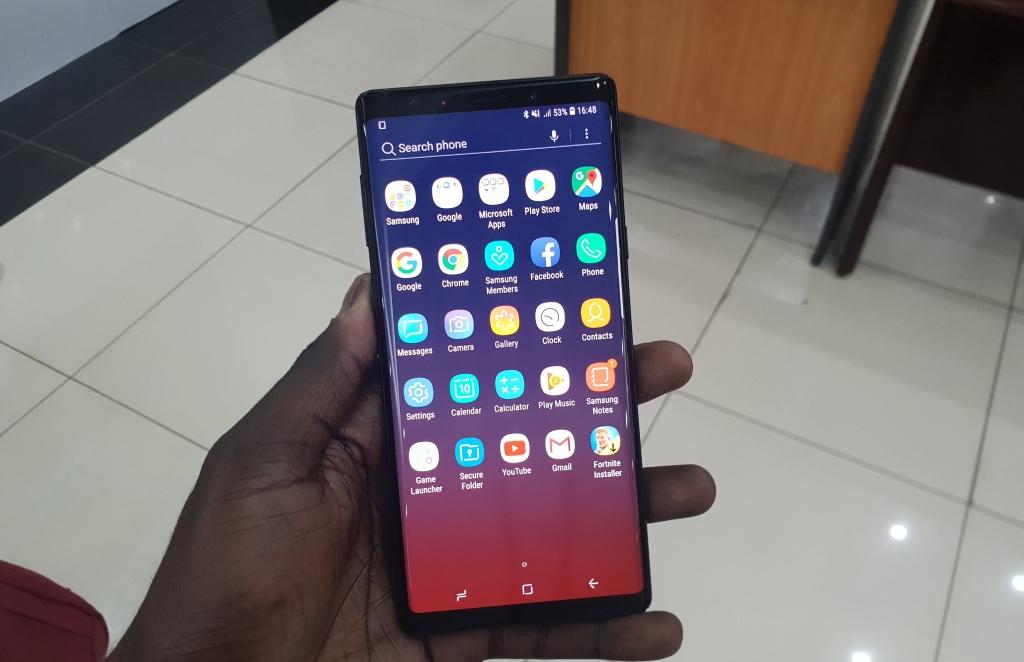 Two days ago, Samsung officially unveiled its 2018 Note device, the Samsung Galaxy Note 9. The company says this is the most advanced smartphone in the world and it hopes you will be excited to the extent of grabbing one when they are available in retail stores. The Note 9 comes with an improved S Pen, the latest processor, upgraded hardware just to name a few.
You can read all about the Note 9 here.
The Samsung Galaxy Note 9 comes with a massive 6.4-inch display making it the largest Galaxy device so far. Galaxy Note devices have always been big ever since the first one and it looks like that will be the case going forward. The Note 9 also comes with a huge 4000mAh battery. It looks like Samsung has figured out a way to include a big battery on a Note device after the debacle that was the Note 7 a couple of years back.

The Samsung Galaxy Note 9 is available in either 128GB or 512GB of internal storage. The 128GB variant will only have 6GB of RAM while the 512GB option will have 8GB of RAM. Both will have support for 512GB microSD cards.
At the event, Samsung also unveiled the new Galaxy Watch with LTE support and a new Galaxy Home speaker with Bixby support.
Local availability
Samsung Mobile Kenya has confirmed that the Galaxy Note 9 will be available in Kenya as from the 24th of this month for those who pre-order the phone. Those who don't pre-order will get it a week later from retail stores across the country. The 512GB will be available later in the year in October or later. This is yet to be confirmed but that is what the company is planning. The available colors will be Midnight Black, Metallic Copper, and Ocean Blue.
Pre-orders start from 17th to 31st of August. Those who pre-order will get a HDMI adapter with DeX capabilities, a wireless charging pad and a tripod.
Samsung also said that the Galaxy Home speaker may come to Kenya if there is enough demand but there are currently no plans to bring it to the country.
Galaxy Note 9 128GB – Ksh 100,000 to Ksh 104,000
Galaxy Note 9 512GB – From Ksh 124,000 to
Galaxy Watch Bluetooth – Ksh 36,000 to Ksh 40,000
Also Read: The Samsung Galaxy S9+ Review