LG started the year on a good foot as it was honored with more than 90 awards at CES 2018. The awards recognized LG's innovation in the home entertainment sector thanks to some of its new TVs. In this post, we will look at its 2018 OLED TV line and specifically highlight the main things they bring to the market. In a competitive TV and home entertainment market, making sure new products have the latest features that the customers want is key if companies want to ship more products and stay ahead of competition.
The Alpha 9 Processor
The main addition with the 2018 OLED TVs from LG is the new Alpha 9 processor. This new processor replaces the Alpha 7 and the company says that it is better at handling advanced image processing, artificial intelligence and natural language requests by using the TV remote.
The New Alpha 9 processor is available in all 2018 models except the B8 series. With this new processor, LG promises better noise reduction, improved sharpness, colour and contrast. The processor employs a four-step noise reduction process that gives you clearer images compared to its other TVs.
With the Alpha 9 processor, the new LG OLED TVs enhance the sharpness of the image to improve overall detail and texture. It does this by accentuating the edges of the object in the picture to end up with detail pictures that are more realistic and create greater depth.
Voice Control
The new OLED TVs from LG come with Google Assistant built-in and this lets you control your TV using your voice. You can now use commands like "Turn off the TV when this movie ends". You can even ask for information about the actors of the specific show you are watching.
If you have the Google Home speaker, you can have it command the TV to do a number of things including switching it on and off. If you have always wanted this, you can get them with these new OLED TVs. LG was also quick to point out that Google Assistant is not always listening but you activate that through the remote.
High Frame Rate
The new LG OLED TVs are able to play high frame rate videos of up to 120 frames per second. If you are watching sports or a video involving a lot of motion, this frame rate will be smoother than a standard 60 frames per second video. If you are into action videos and gaming, this high frame rate will offer a much better experience for you according to the company.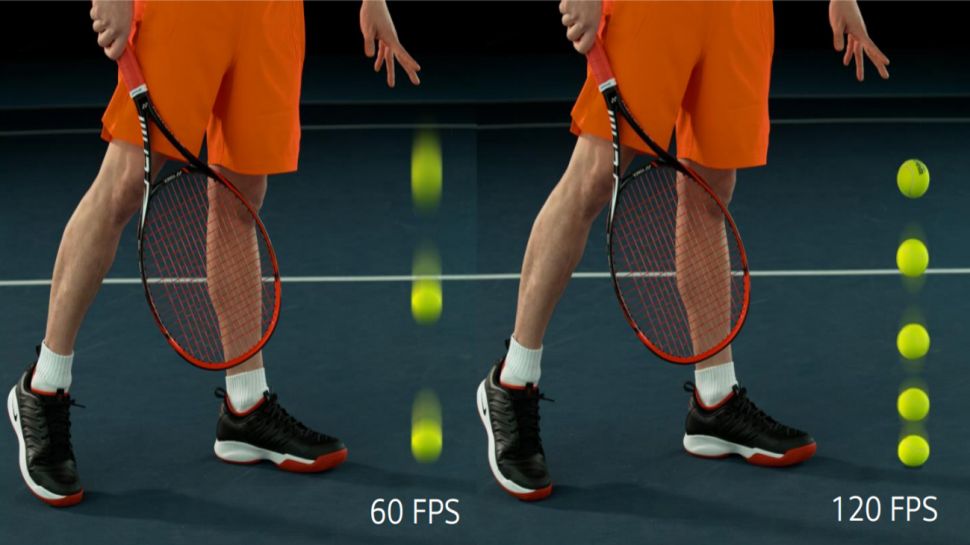 The only drawback with High Frame Rate is that not that many videos out there support it. Another issue is that the new OLED TVs from LG do not have HDMI 2.1 and thus cannot handle HFR from external devices at the moment.
Also Read: How Vital Is The Alpha 9 Intelligent Processor In LG OLED TVs