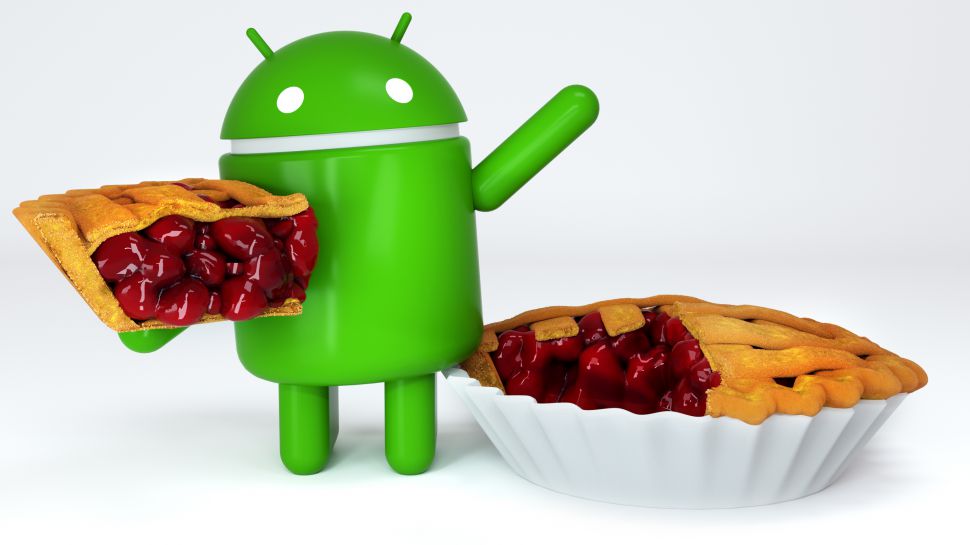 Yesterday, Google officially announced that Android 9 will be called Android Pie. I was expecting a different dessert name but it was a nice surprise to say the least. I also didn't expect the announcement yesterday as a few days ago I reported that the company was planning to officially introduce the final build on August 20.
Android Pie is a feature filled update with helpful shortcuts, design changes and a big focus of AI (Artificial Intelligence) through adaptive settings. Well. Now that we know it is Android Pie, this is what we know so far and what you should know abut the latest version of Android.
Android Pie Availability
Android Pie is available for the Pixel devices as from today (yesterday actually). It started rolling out to those who were part of the Android Pie beta program first. It will take time to roll out to all users as you can imagine everyone is bombarding the servers with requests and there have to be measures to keep things under control.
Availability of the update depends on your smartphone manufacturer, some will have to wait longer while some will get it very soon. Google also pointed out that the devices (non-Pixel phones) that took part in the Android Pie beta program should have the update by December 22 this year. This is pretty good if you ask me.
First Devices to Get Android Pie
As I have mentioned above, the first devices that will be getting Android Pie are the Google Pixel phones. These include the original Pixel, Pixel XL, Pixel 2 and Pixel 2 XL. Besides these, the Essential phone is also inline to be among the first devices apart from the Pixel phones to get Android Pie update. All these device (Pixel and Essential Phone) should be getting the update as from right now.
Google also revealed that some of the other devices that took part in the Android Pie beta program will be among the first in line to get the update. These include some devices from Sony, Xiaomi, HMD Global (Nokia), OPPO, Vivo, OnePlus and some Android One phones. The company has not been clear as to which Android One phones will be getting the update but I am confident some of the recent devices including the Infinix Note 5 should get the update very soon.
If you have a smartphone from Samsung, LG or any of the other manufacturers that heavily tweaks the UI, you may have to wait a bit longer as they will need time to make some key changes before pushing out the update. Some of you may be getting the update sometime next year after rumours of the next Android version start floating around ☹.
We are also expecting a good number of new phones later this year and these should come with Android Pie pre-installed. Not many will do but a handful will.
Android Pie New Features
So, what is Android Pie bringing to the market. As I said earlier, there are some cool AI features that I am sure you will appreciate.
Adaptive Brightness
This is the best one for me as I did not expect to see it. Currently, on Android, there is auto-brightness that changes the screen's brightness based on ambient light but this is not good enough and Google wants to use past behaviour and the lighting around you to set the phone's brightness for a much better experience. Google says that 50% of the people who have tested it so far have stopped adjusting their screen's brightness manually.
Adaptive Battery Life
We all want to get the best battery life when using our smartphones. Android Pie will work towards this as it will use on-device machine learning to predict the applications you will be using within the next few hours and which ones you will not. With this, it will be able to perform smarter power allocation to reduce battery consumption by the CPU.
App Actions
Still focusing on AI, the app drawer changing a bit. For the longest time now, the top row of the app drawer consisted of apps that you may want to use and this was based entirely on your usage. Google is making changes with Android Pie with app actions that will predict what you will be doing next. The shortcuts will sit right below the predicted app icons and are meant to give you a better and seamless experience.
Dynamic Screen Rotation
Dynamic screen rotation button that appears when you rotate your phone when the auto-rotation function is disabled. When you tap on this button, the screen will rotate without you having to enable the auto rotation feature.
Volume Slider
Android Pie is moving the volume slider from the very top of the display to the right side near the volume buttons. When you press the volume buttons, they will now adjust the media volume and will not mess up with your ringtone volume or any of those things as it currently does.
Navigation changes
With Android Pie, we now have a new navigation interface that will hopefully make multi-tasking easier. According to Google, this is more approachable to new users. You will be able to swipe anywhere from the bottom to see the recent open apps as well as predicted apps at the bottom of the screen. Swiping up twice will bring up the app drawer.
App Slice and Digital Wellbeing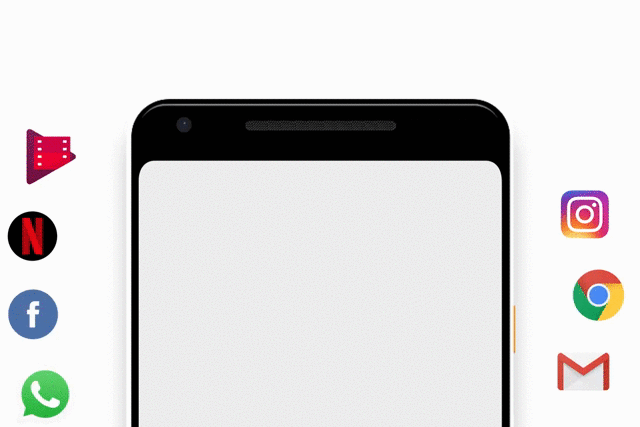 Later in the year, Android Pie should get the App slices and the Digital wellbeing dashboard that monitors how you use your phone for you to understand how you use your phone and make the necessary changes if you find that you waste so much time doing certain things. This is pretty cool and I am looking forward to trying it out.
Supported devices
Android Pie should be supported by most of the recent Android smartphones but not all of them will get it. This will all depend on your manufacturer and you will have to wait a bit longer to know if your specific device will get updated.
Also Read: Five Android Go Smartphones That You Can Get In Kenya