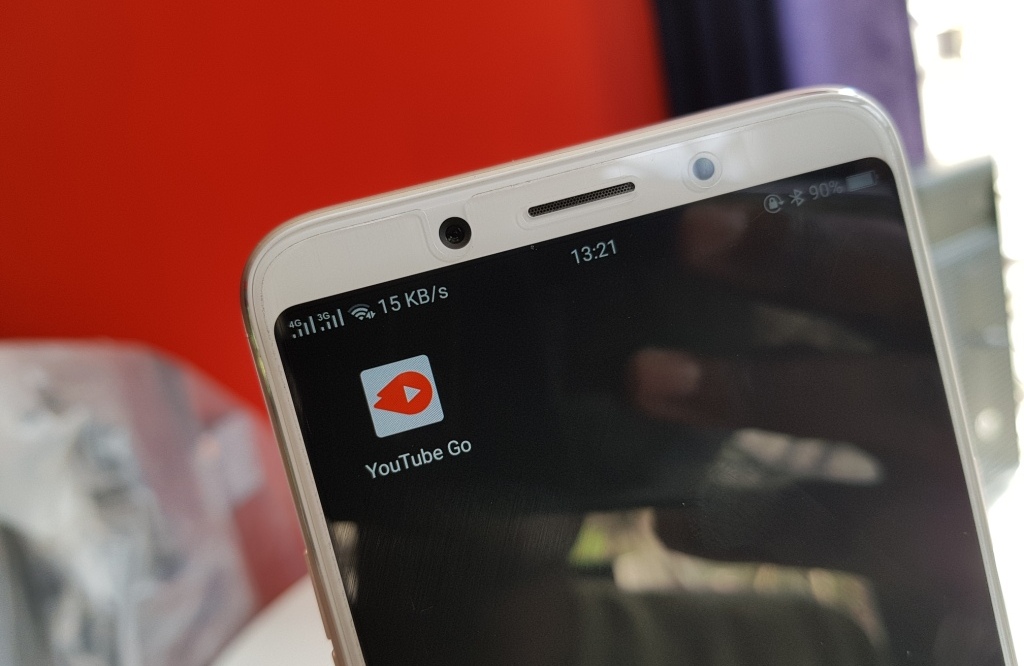 It seems like almost every popular social networking service in 2018 has the Stories feature. You may have seen it from Facebook to Instagram and even WhatsApp. Stories offer a different avenue for those who want to share more content with their friends/family without being too spammy.
YouTube has been interested in introducing Stories to its platform for quite sometime now. Late last year, the company announced this but it was calling it Reels and not Stories. This was the plan but it looks like YouTube is finally calling the feature Stories and not Reels as it should have been from the start.
YouTube has been testing out this feature which it is now expanding to more people.  Previously, the feature was only available to creators who had more that 10,000 subscribers and it is not clear if the company has changed that as it is expanding it to more people.
The format looks like the Stories feature we have on Instagram. You will see a red ring around the avatar of the account that has created a Story. Interesting enough, you cannot reply to stories at the moment and all you will be able to do is watch them and leave. This may change in the future as it will be a way to YouTube to let content creators interact with those who watch their content.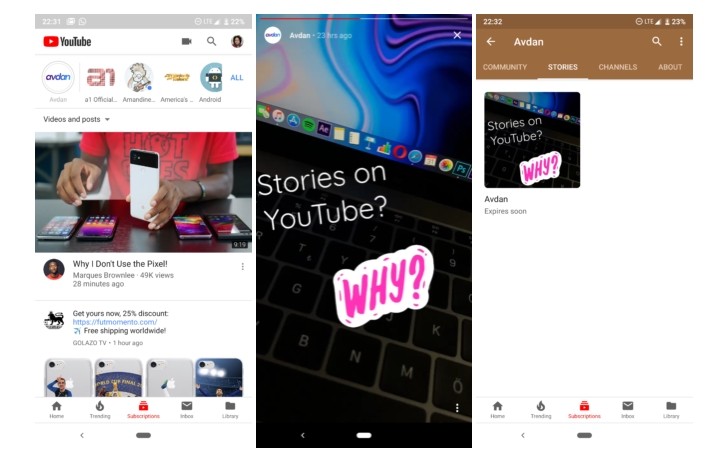 To create a story, tap on the Add video icon on the top right section and then Choose the Story option.
Does YouTube Need Stories?
Now that we know this feature is rolling out, the real question is, does YouTube even need Stories? It is a good way for creators to interact with their fans without posting a full video so the fans have something to watch on a regular basis. This is a way for YouTube to get people to spend more time on its platform but I honestly do not see the reason of having it here. It is just an unnecessary addition in my opinion. I may be wrong and will have to wait and see how people receive and use it.
Keep in mind that this is a limited roll out so you may not have it on your end just yet, just be patient as it is coming your way soon.
Also Read: Dark Mode Is Finally Rolling Out To YouTube For Android