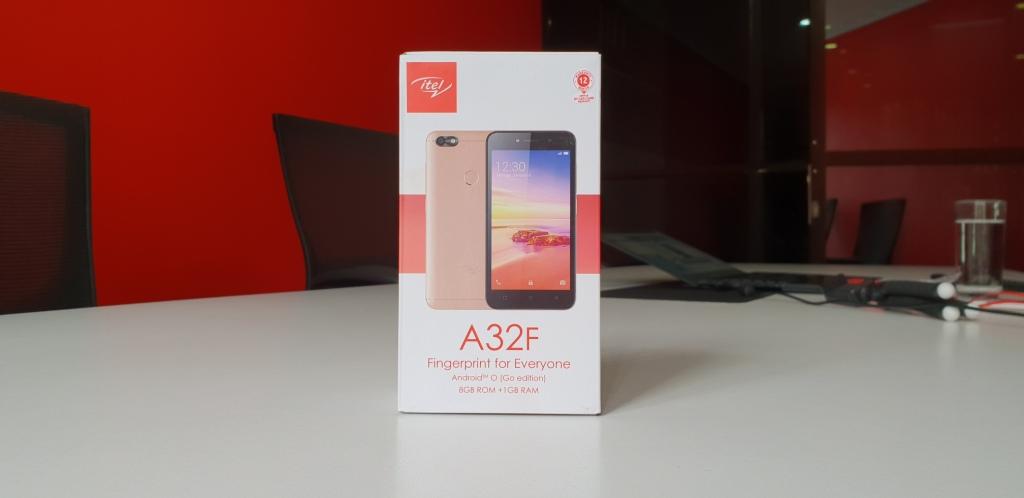 The Itel A32F is the currently the cheapest Android Go smartphone that you can get in Kenya. Android Go, otherwise known as Android Oreo (GO Edition) is a variant of Android Oreo that is specifically made for entry level devices running 1GB of RAM or less. This version is made to be light to run smoothly on these devices, something that users who bought these devices have never had for a very long time.
As I have mentioned above, the Itel A32F is the cheapest Android Go smartphone in the country. It is available for Ksh 7,500, a reasonable price. So, is this phone worth the price? Is it a device worth considering if you are looking for a new affordable smartphone? What is Android Go like? I will try and answer these questions in this review.
What is in The Box
Before we get started, let us just look at what you get in the box when you buy this phone.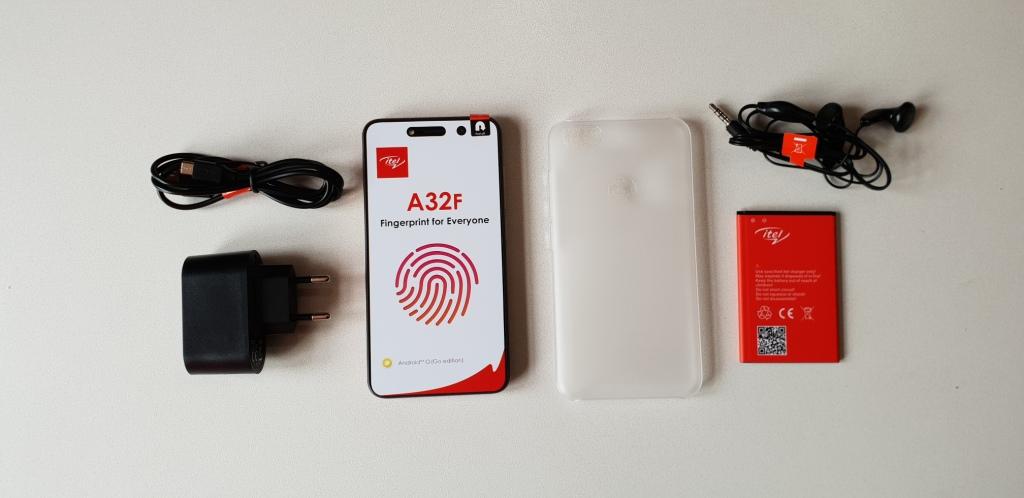 The Itel A32F
Earphones
Transparent Back Cover
USB cable and Wall adapter
Read: Itel A32F Specifications
Android Oreo (Go Edition)
Android Oreo (Go Edition), 1.3GHz Octa-Core CPU, 1GB RAM
Since this is an Android Go smartphone, I will start by talking about that and the experience I had with it. This is my first Android Go smartphone and I was excited to see what it has to offer and if it was different from what I am used to.
If you have ever used a budget smartphone, then you will agree with me that the experience was not necessarily the best. Such phones come with entry level features and this may impact the phone's performance. This is not the case with the Itel A32F as I found out. This is not a top of the line smartphone but it does handle basic tasks with ease thanks to Android Oreo (Go Edition).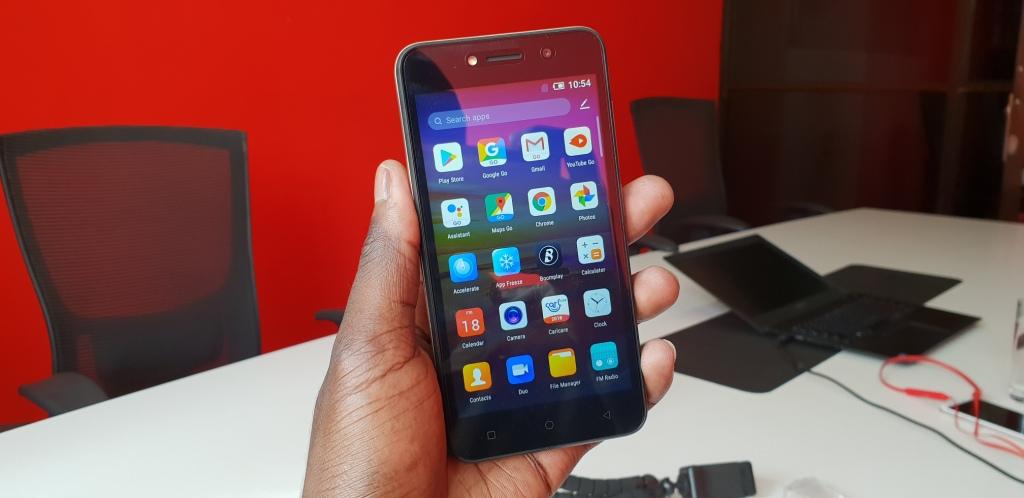 As mentioned above, Android Oreo (Go Edition), I will refer to it as Android Go from here on, is a lighter version of Android that will run smoothly on an entry level smartphone. It takes less space compared to the full version of Android and this is key for entry level smartphones such as the Itel A32F that have 8GB of storage space. You are left with enough space to store your music, photos and any other thing you wish to have on your phone. This may not sound like a big deal but if you have used a phone with 8GB of RAM, then you know how most of this space is taken up by the operating system and you almost always have to use a MicroSD card at some point.
Since this phone comes with Android Go, you also get some apps that are specifically made for budget friendly devices. These include Gmail Go, Google Maps Go, YouTube Go, Google Assistant Go among other applications. All these apps are made for devices such as the Itel A32F and they run smoothly on the device. If you have ever used Google Maps on an entry level device, you know how clunky it can be. This is not the case with Google Maps Go and the other Go applications that come with this phone.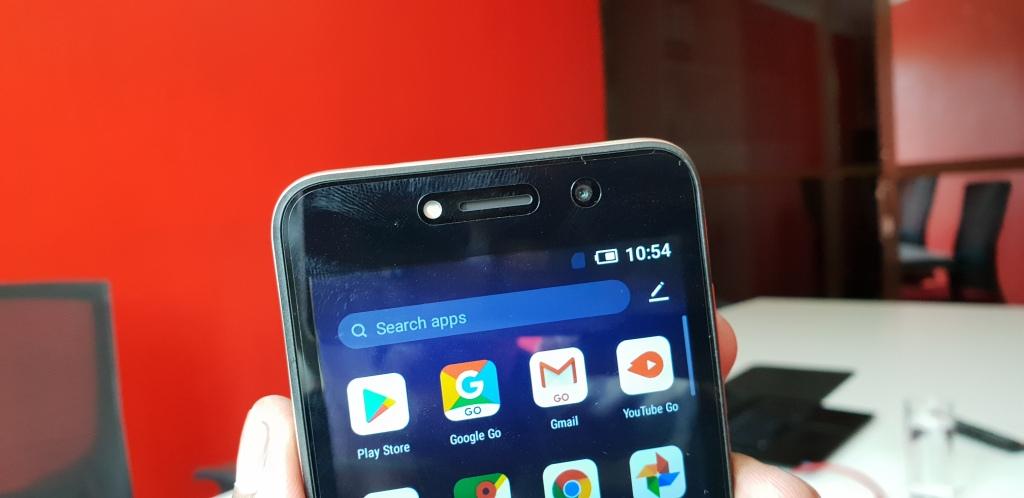 Android Go devices also come with little bloatware (pre-installed applications that you may or may not need). This is the case with the Itel A32F but I noticed the company has added some of its applications that you can disable if you do not plan to use them. When you access the Google Play Store with this phone, you will get suggestions of other applications that can run smoothly on the phone. These are apps optimized for Android Go devices and they are mostly 10MB or less in size. You can still download any other app that you wish but if you want a different and smooth experience, these are the apps to consider.
The overall performance of the Itel A32F is pretty good for a smartphone that is available for less than Ksh 7,000. Most of the apps, especially the ones optimized for Android Go, run smoothly. If you start using demanding applications, you should be ready for the phone to slow down from time to time. Even with that said, it is not that bad and I got to use this phone as my main smartphone for two weeks without any serious performance issues.
The Design
The Itel A32F is an entry level smartphone so do not expect any mind-blowing design or hardware. The back cover is removable and is made from plastic. The back looks good and is where you will find the 5MP camera with flash and the fingerprint scanner. Yes, you read that right, the Itel A32F has a fingerprint scanner for added security. We do not see that many smartphones within this price with fingerprint scanners and seeing one on this phone is refreshing.
Speaking of the fingerprint scanner, it is quick but not the fastest. A small part of this has to do with the sensor (I presume) but a bigger part has to do with its placement and the back cover. I feel like the back cover is slightly raised and the fingerprint scanner is not as flat as I am used to. Again, this is not a big deal but is something you should be prepared to get used to if you are coming from a different smartphone.
The Itel A32F has a 5-inch display so it is not that big. It comfortably sits on the palm of my hands and its curved corners make it comfortable to use and carry around. The two SIM card and the MicroSD card can be accessed by removing the back cover. The microSD card slot can help expand the storage space by up to 32GB.
The Display
5.0 Inch Display, 480 x 854 pixels
As I have pointed out above, the Itel A32F has a 5-inch display that seems to be the size for most smartphones within this price range. This display has a resolution of 480 x 854 pixels. With this, don't expect an out of this world experience. Even with that said, the display is not so bad, it does its job really well. It has great colour reproduction and even using it under direct sunlight is possible when the brightness level is set at maximum.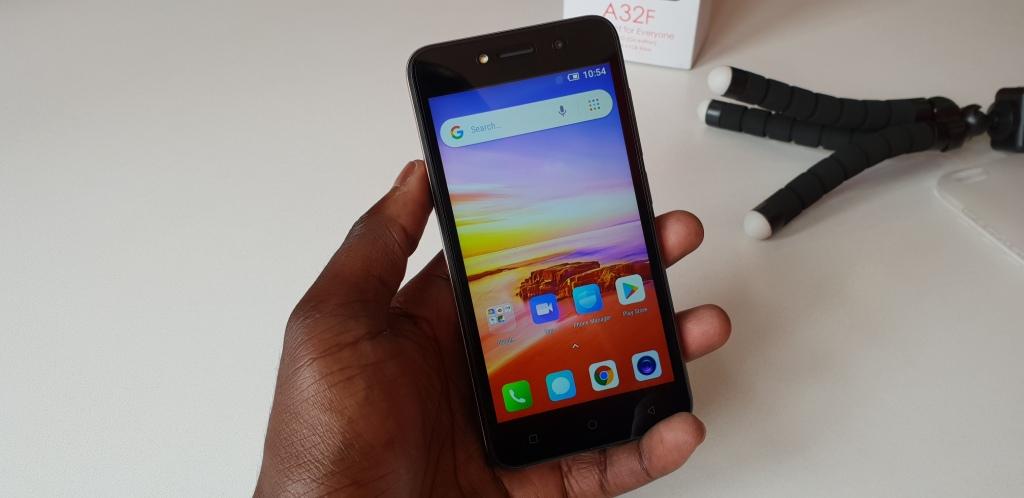 Viewing angles are not the best as I have come to expect on smartphones within this price range but that is not something most people will have an issue with to be honest. For its price, this display has impressed me.
The Cameras
5MP Main Camera, 2MP Selfie camera
You are probably not considering this phone for its cameras. If you are, you will be disappointed as these cameras are not that good. The back one is a 5MP one that can take decent photos when outdoors and when the lighting is good. When indoors, the LED flash included can help light up the subject for some good photos.
The front facing camera has a 2MP sensor that may take some good photos but not to the same standards as those taken with the Itel S32 LTE that I reviewed back in April. This is not the camera to be taking selfies with when indoors or when the lighting is not so good, the photos appear slightly washed out in such situations.
Battery
2,050mAh Removable battery
Since the Itel A32F is not a high performing device and has entry level specifications, it does not draw so much power from the battery. This is a plus and getting the battery to last an entire day is very easy even with heavy usage. I could constantly get it to last up to 2 days with my usage, if you are not a heavy user, getting it to last for more than 2 days is possible.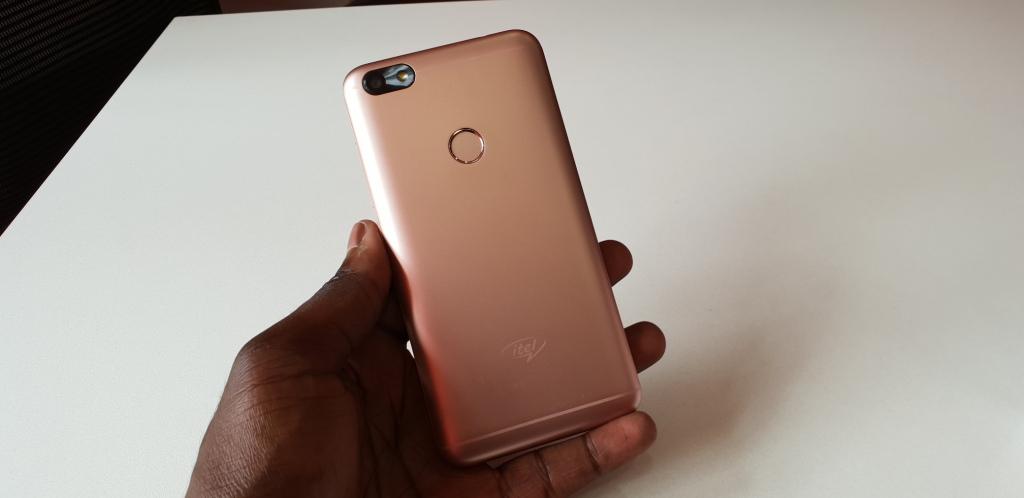 The battery used here is a 2050 mAh removable one, not the biggest but is quite reliable as I found out. The Itel A32F does not support quick charging but this is not a big issue as the battery used here is not that big.
Conclusion
Is It Worth it?
The Itel A32F is available in Kenya for as low as Ksh 7,500. This is a very reasonable price if you ask me. The phone has so much to offer in terms of performance and day to day use thanks to Android Go. It comes with entry level specifications that may mean a not so good performance experience but that was not the case for me. Yes, the phone will not compete with your flagship or mid-range devices but it does handle really well compared to other devices within its price range. It is a phone worth considering if it is within your budget.
Given that it comes with Android Go, it should get timely updates as they are made available. This is what I expect but there has been no major Android update so far so I cannot say if that is the case or not.
Read Now: The Itel S32 LTE Review