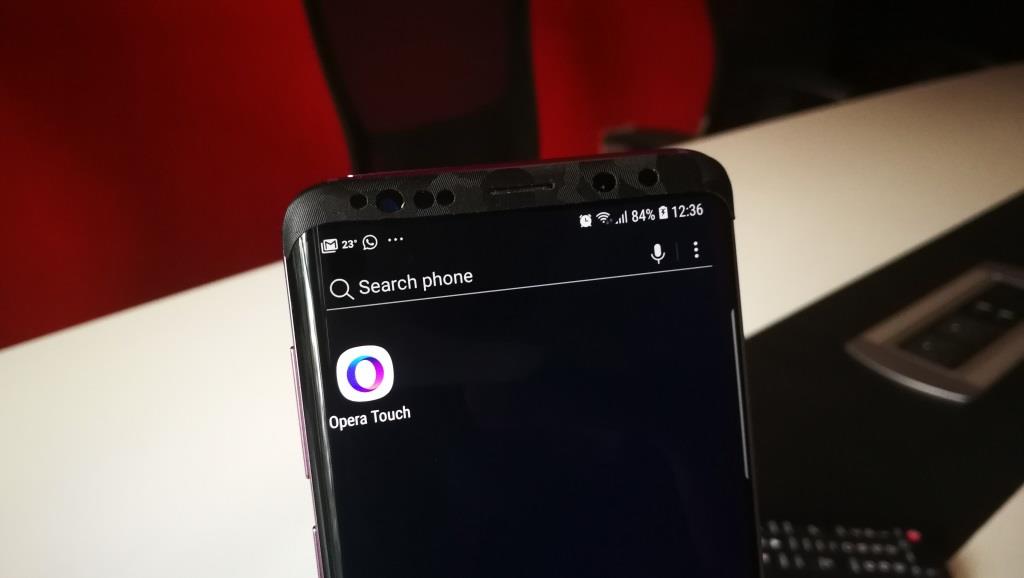 If you prefer using your phone with one hand, the new Opera Touch browser is something you may want to look into. This is the latest browser from Opera that is specifically made for Android users and is designed for one-handed use. This is a mobile-browser that also makes it easier to share content between mobile and desktop browsers.
Opera Touch joins the popular mobile browser, Opera Mini that comes pre-installed in a good number of budget friendly smartphones. I have never been a huge fan of Opera browsers since I am deep into Chrome and Mozilla and I use them both on mobile and desktop. If you have been using Opera for a while, this latest browser is worth checking out.
Opera Touch comes with a feature called Flow. This makes it easier to instantly send links to a connected desktop and vice versa. To do this, open Opera Touch and click on the menu option (three dots on the top right corner) and choose settings. The option to connect to a computer will be the first option under settings, tap that and you will connect the two browsers by scanning a QR code on the browser on your desktop.

You will only be able to connect your Opera Touch browser to Opera desktop browser, you can't do this with Chrome or any other browser. You do not need to set up any account to sync your desktop with your mobile browser. Opera says the connection between the two browsers is encrypted to guarantee your safety and privacy.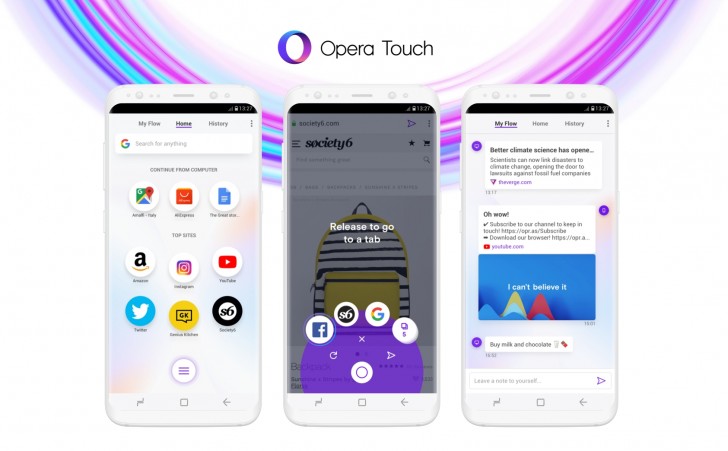 Besides Flow, Opera Touch promises some useful changes that will make it easier and more convenient. First, when opened, the browser loads a search field and the keyboard is always open for you to start typing as soon as it opens. At the bottom of the browser is a Fast Action Button that opens a number of options including access to the QR code scanner and microphone for Google voice search. Long pressing this action button will present you with different options such as reloading pages, switching between tabs and going back to the previous page. This is why Opera is saying that this browser is made for one-handed use, you can navigate through it without having to reach for the top of the phone's screen.
Some other features Opera Touch comes with include ad ad-blocker, dynamic speed dial feature, cryptojacking protection just to name a few. If this sounds like a browser that interests you, grab it from the Google Play Store right now.
Also Read: Google Chrome For Android To Finally Get HDR Video Support