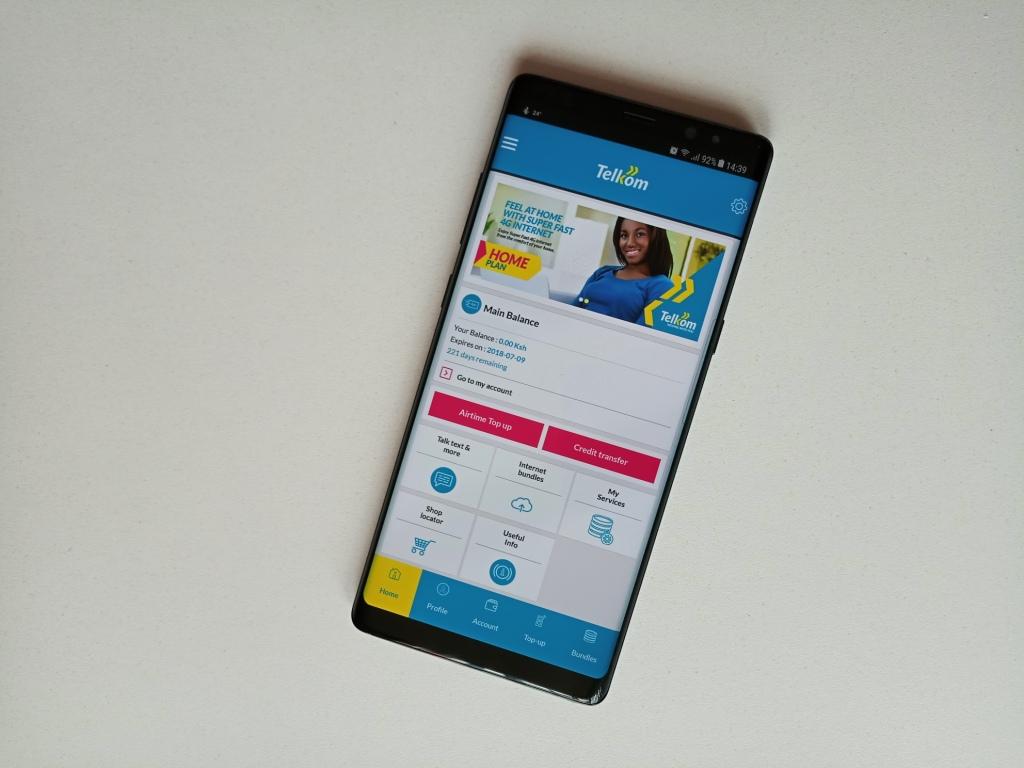 Earlier today, Telkom Kenya officially introduced its new mobile money service, T-Kash. This new service is replacing Orange Money, a service the company axed a couple of months back. T-Kash is here to compete with Safaricom's M-Pesa and Airtel Money. Safaricom has a firm grip on the mobile money sector in Kenya and Telkom will not have an easy ride as they try to penetrate the market.
For Telkom Kenya, T-Kash isn't just another M-Pesa competitor, the company hopes it will be a reliable and alternative service for users. "With this service, we are offering a viable alternative mobile money service to our customers. Value, convenience and security as well as reliability are at the core of our proposition. This is what our customers are asking for in a mobile money service. Consistently innovating to meet our customers' dynamic needs is part of our DNA at Telkom," Mr Mareuse said.
To use T-Kash to either buy goods/services or withdraw from an ATM/Agent, users will have to generate a one-time eight-digit code. The code is generated when a withdrawal transaction is initiated, this code is valid for 10 minutes. The user will present the code to the agent to get his/her money. This code can also be keyed in to the ATM if the user is using that option. With this option, Telkom says that there will be no need of having agent numbers when withdrawing cash or paying for goods and services. This may in the end reduce the time spent executing transactions according to the company. This sounds like a good option but we will have to wait and see how that turns out.
Below are the rates for T-Kash if you are planning to sign up.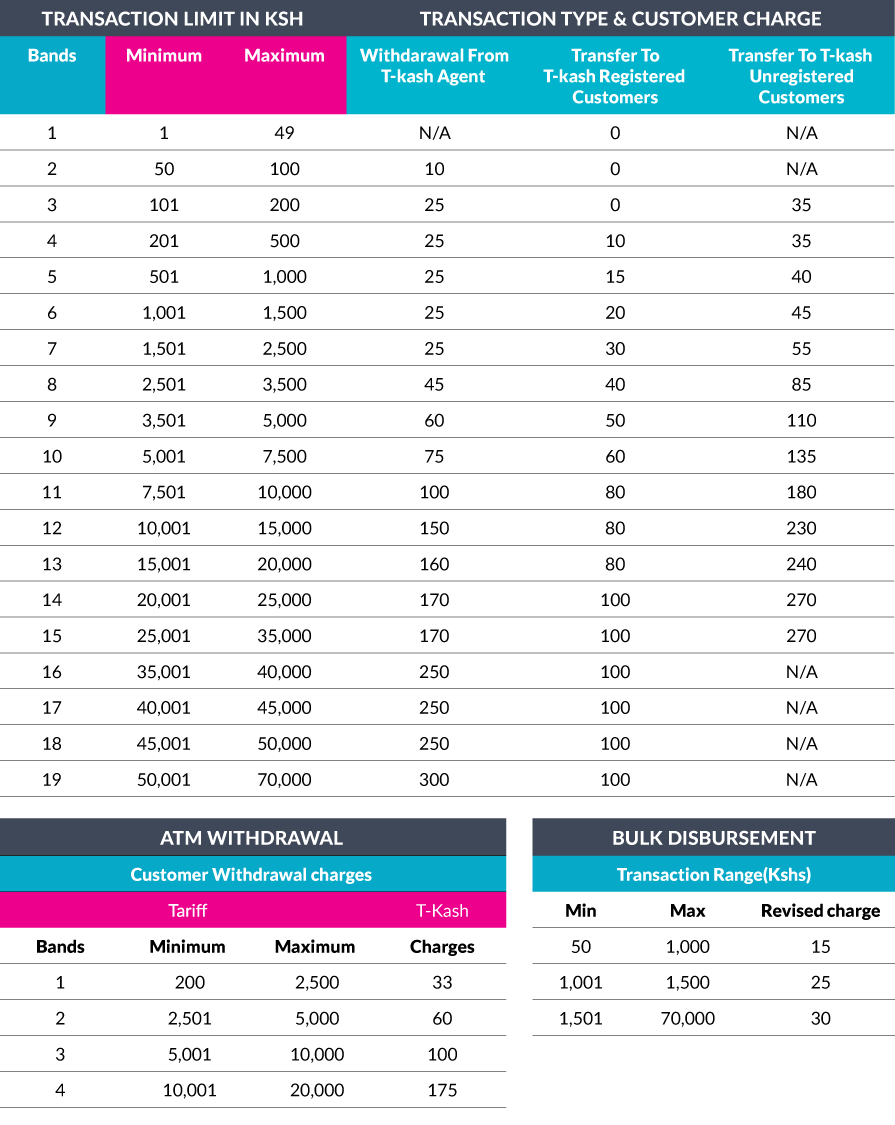 The T-Kash menu can be accessed from the SIM toolkit or by dialling *160#. The Telkom CEO added: "Ultimately, we want to deliver real value. The T-kash system is based on more advanced technology that is not only simple but also more flexible and secure".
Also Read: Telkom Kenya Unveils Its New Mobile Self-Care App