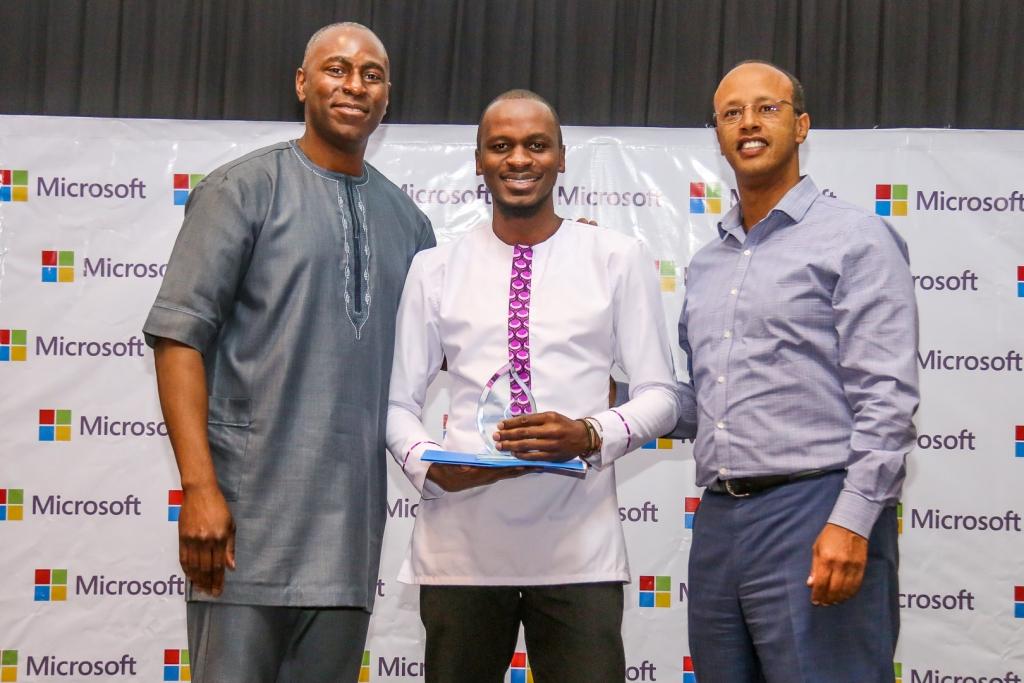 20 East African entrepreneurs have graduated from the Insiders4Good programme after completing a six-month training programme. The Fellowship, which was launched by Microsoft in partnership with a network of local experts, including the Kijiji – a hub for social business, aimed to identify high-potential entrepreneurs and help them turn their outstanding social business ideas into reality.
Bambo Sofola, Microsoft Director of Software Engineering at Microsoft, reflected that after an insightful and rewarding experience supporting entrepreneurs from Nigeria in 2016, it only made sense to open the programme up to East African entrepreneurs with promise. "It has been an absolute pleasure and an inspiring experience to work with the East African Insiders4Good Fellows. From the initial boot camp, right through to the completion of the programme, all have continued to display the same tenacity and problem-solving creativity that led us to choose them for this fellowship."
Over the last few months, the Fellows have received support from Microsoft and the broader Windows Insider community including hardware, software, tailored mentorship, and access to Microsoft's global network of people and organizations spanning nearly every industry and geography. As Insiders4Good Fellows, they have been immersed in a journey of strategic thinking, and Microsoft has been honored to watch them achieve new milestones and grow together.
"Just as the Fellows have learned from the programme, we at Microsoft have gained invaluable insights as well. From working with each entrepreneur, we've been able to deepen our understanding of how we can adapt and improve our product offerings to better support and provide optimum opportunities to future Fellows," Sofola said.
The heart of Microsoft's Insiders4Good mission has always been to provide a platform for unsung leaders in local communities to gain recognition and support for their impactful solutions. This year, the Fellowship surfaced a variety of ideas. Some of these include:
Innovative Technologies
Ange Uwambajimana developed IV Drip Alert, a device that enables nurses in low-resource settings to manage intravenous fluids through a wireless alert system, thereby reducing the risk of complications due to empty IV bags.
Ronald Sebuhinja of myChild is making parent-teacher communication easier through a web/mobile platform.
Festus Okumu has launched Azali, a mobile based money lending platform that that connects borrowers to a multitude of lenders, including small lenders like investment groups and Savings and Credit Cooperative Organizations (SACCOs).
Solving Longstanding Problems with Digital Technology
Rosine Mwiseneza of SmAgri is using data technology to ensure efficient irrigation and to increase yields for farmers.
Edgar Mwampinge of WorkNasi is making it easier for startups and freelancers to find affordable working spaces and meeting rooms, by connecting them to businesses and office owners who are willing to share their space.
Caleb Ndaka of Kids Comp Camp is tackling unemployment by empowering youth with computer skills through training camps held in rural communities.  
"We look forward to what the next cohort of Fellows will bring. And we are excited to continue working with and seeing the new graduates continue making a difference," Sofola said.