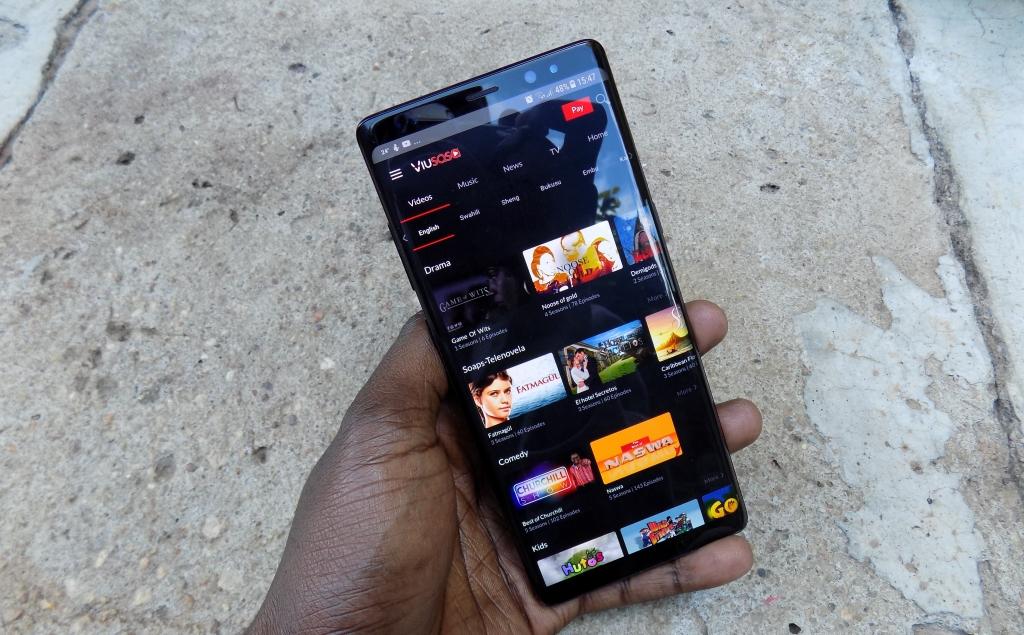 If you live in Kenya, you may have seen the many advertisements promoting the new video on demand company, ViuSasa. ViuSasa offers short-form video entertainment and information content, music videos and audio and TV content in English, Swahili and vernacular languages. On its website, the company reveals that its is part of Content Aggregation Limited (CAL). It goes ahead to say, "CAL is a Kenyan content aggregation and distribution company through its brand ViuSasa."
ViuSasa is not like all the other multinational video on demand services such as ShowMax and Netflix, they seem to have a different strategy and you can tell that from the content they have. For ViuSasa, it focuses more on local content as one of its main aim is to "grow and foster local production."
As you may have probably guessed, ViuSasa is not a free service, the company has daily, weekly and monthly rates. You will not be able to watch any shows or music videos unless you subscribe to a package. The interesting bit is that they do not have a trial period as we are used to having with some of the other video streaming services. Below are the packages and rates for ViuSasa.

ViuSasa Packages and Rates
| | | | |
| --- | --- | --- | --- |
| Package | Videos | Music | KidsVu |
| Weekly | Ksh 60 | Ksh 30 | Ksh 40 |
| Monthly | Ksh 200 | Ksh 100 | Ksh 150 |
As you may have seen above, ViuSasa is not that expensive. You also have the choice of paying weekly or monthly and even choosing to pay for music videos or both shows and videos. I have checked the ViuSasa app and noticed that they also have the option of watching Citizen TV and a few Royal Media Services stations through the app. Funny thing is they also charge for this. This is a very interesting strategy but I don't think it is the best. They could have decided to have some free videos and shows and then charge for the other content.
Viusasa is not as popular as it was a few years back and this can be attributed to the popularity of Netflix and Showmax. Netflix now has a Ksh 300 monthly subscription option which offers way better content. ShowMax also has a mobile-only subscription option for Ksh 300. With these two good options, there is not incentive to use Viusasa.
Are these rates fair for you, will you be subscribing for the service?
How do I Join Viusasa?
To join viusasa, Download the viusasa app from the Google Play Store or visit their website to register and sign up.
How do I watch Viusasa?
Once you sign up, choose your subscription package and after that you will be able to watch content on Viusasa.
How do you get money from Viusasa?
There is no way unless you provide the content to Content Aggregation Limited.
Can I download videos from Viusasa?
Yes, you can download videos on viusasa to watch later.
Read Now: Netflix introduces a Free Plan Exclusive to Kenya