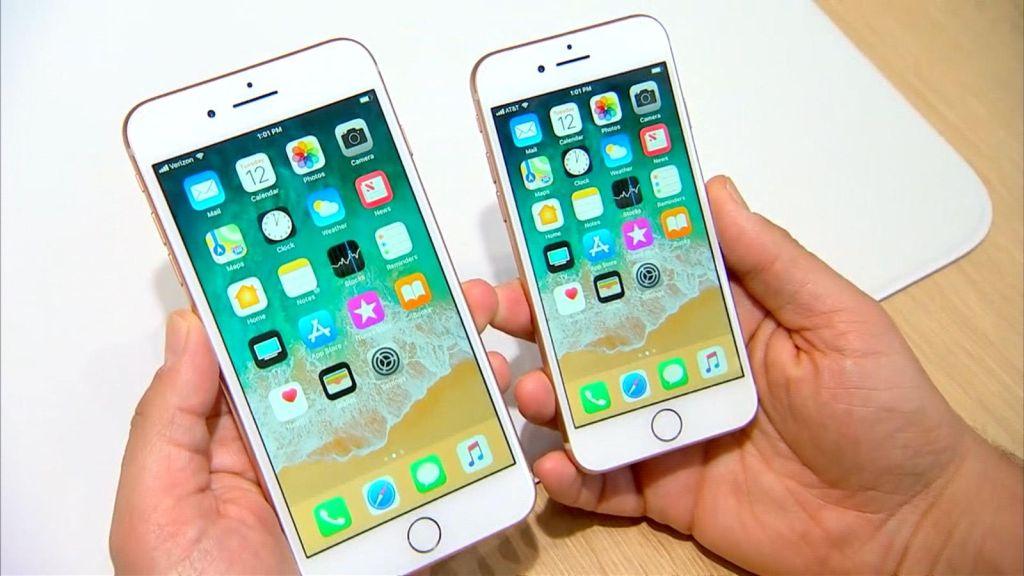 Apple officially unveiled its latest smartphones, the iPhone 8, iPhone 8 Plus and the iPhone X two weeks ago. The iPhone X was the star of the show but unfortunately we will have to wait about a month or so before it is available in retail stores.
With that said, those who wanted to upgrade to the iPhone 8 or 8 Plus are in luck as the phone is available in retail stores in Kenya. Phone Place Kenya is one of the retailers selling the iPhone 8 for Ksh 96,000.
Besides the 64GB iPhone 8, Phone Place Kenya is also selling the 256GB model for Ksh 110,000. The iPhone 8 Plus (64GB) and iPhone 8 Plus (256GB) are available for 110,000 and 125,000 respectively. These are not cheap but then again, who buys the iPhone because it is cheap?
The iPhone 8 comes with a 4.7-inch display while the iPhone 8 Plus has a 5.5 inch display. For the processor, Apple is using the six-core A11 Bionic processor. The company is using the A11 Bionic processor that is replacing the quad-core A10 processor that was used on previous iPhones including the iPhone 7.
For the camera, Apple has used the 12MP unit for both the iPhone 8 and 8 Plus with an additional 12MP tele photo unit on the iPhone 8 Plus. The company says the 12MP camera used on both models comes with a new sensor and an improved ISP. With the new A11 Bionic processor, you will be getting faster low light focusing, lower noise, improved sharpness and dynamic range. In addition to this, the processor enables 4K video recording at 60fps and 1080p recording at 240fps.
Apple says that the dual camera on the iPhone 8 Plus is able to scan the scene, identify the face of the subject and lets you adjusts the tone curve of the face in real time to make it better lit. You will also be able to adjust the effect after you have taken the photo.
The iPhone X?
As I ahev mentioned above, the iPhone X is not available in retail stores as of now, I will update you when that happens. I expect it to cost more, even more that Ksh 130,000 when you compare it to what the iPhone 8 Plus (256GB) is going for.
Also Read: Apple Discontinues The Red IPhone 7