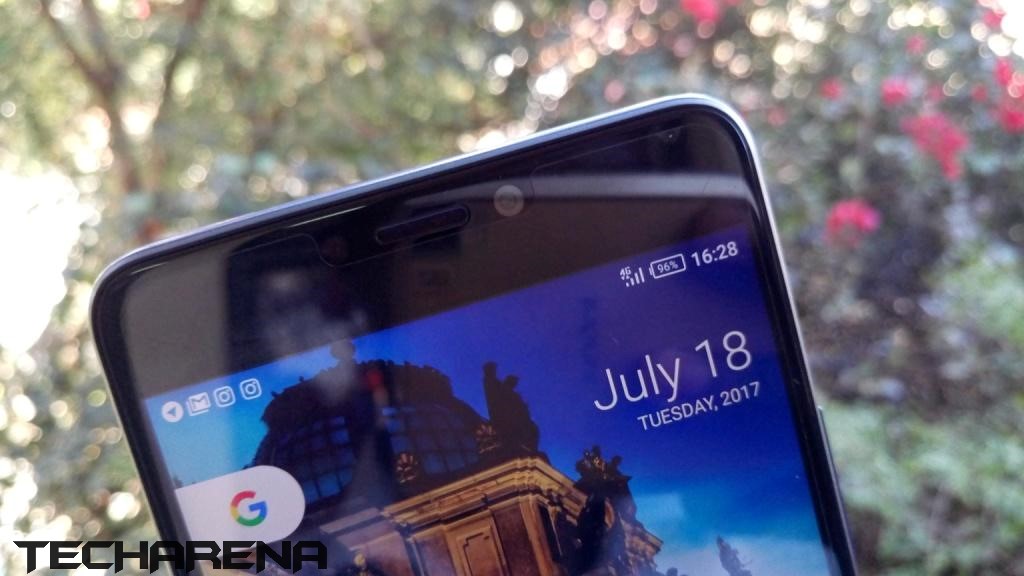 Out of the different devices Infinix has on the market, the company's Note series is its phablet line that has been around for quite a while. Devices in this series are known for their big sizes and even bigger batteries. We do not get to see many phablets under Ksh 15,000 and Infinix is one of the manufacturers that has been releasing a phablet within this price.
The latest phablet from the company is the Infinix Note 4 that has been available in Kenya for less than 3 weeks. The phone is available for Ksh 13,999 which is quite affordable and reasonable. The Infinix Note 4 replaces the Note 3 that was launched back in 2016. The Infinix Note 3 and Note 4 have a lot of similar specifications and the design is perhaps the biggest change on the Note 4. Depending on who you ask, this can be a good or a bad thing.
Read Now: Infinix Note 3 Vs Infinix Note 4 Specifications Showdown
Infinix is using the tag #AmCharged when promoting the Note 4 and this shows that the battery is one of the key selling points of the Note 4.  Is this battery big enough? Is the phone worth it? We will discuss thiese in detail in the full review below.
Before we get into the full review, this is what you should expect in the box when you get the Infinix Note 4 in Kenya.
The Phone (Infinix Note 4)
Earphones
Screen protector
Transparent back cover
USB Cable
Power Adapter
User Manual
Design and Build
Slightly curved, shiny plastic
As I have mentioned above, the Infinix Note 4 has a new design that is much better than that of the Note 3 in my opinion. The back is slightly curved and this is to allow it to sit comfortably on the palm of your hand when you are carrying it. It actually feels natural and makes it easy to carry around even with its size. The back is made of plastic which at first glance I thought was glass. This plastic cover has a glossy finish that gives it a shiny look and this is what made me thought it is made of glass. I would have hoped for a metallic back cover instead of plastic, I am just not a fan of plastic on smartphones in 2017. This back cover is removable to allow access to the two SIM card slots and the MicroSD card. Even though the cover is removable, you cannot remove the 4300 mAh battery.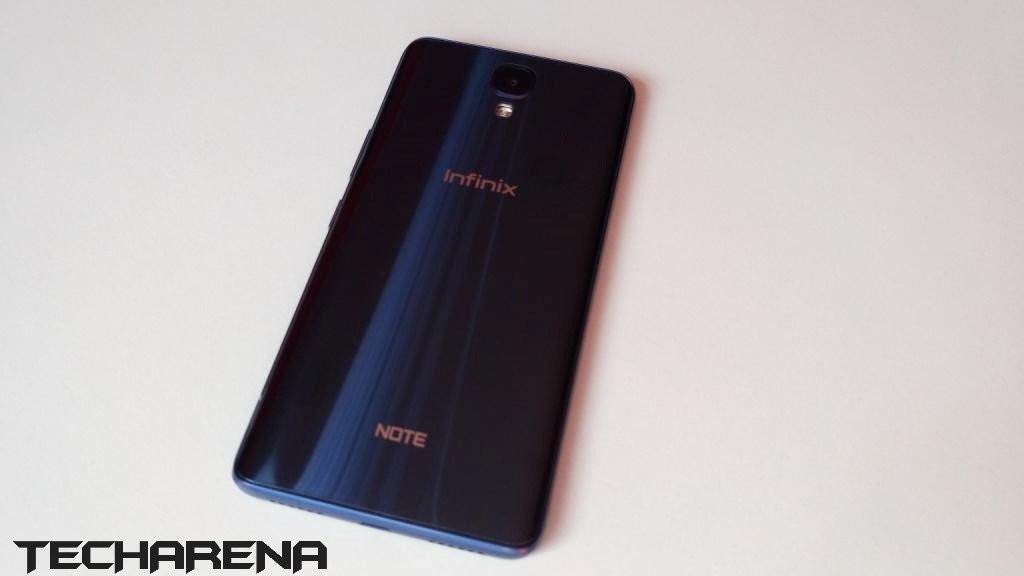 Still at the back is where you get the 13MP camera with dual LED flash. The fingerprint sensor is missing as that has been moved to the front section (embedded underneath the home button). Nothing else is included at the back besides the camera and this gives it a very clean look. I got the Infinix Note 4 with the Icy Blue colour that looks stunning and very different. This isn't a bright blue colour so it will not be too much for most people.
At the front section is where you will find the 5.7-inch display that is slightly smaller than the 6.0 inch one on the Infinix Note 3. Below the display is the physical home button with the fingerprint sensor embedded underneath it and the navigation keys. These are no onscreen navigation keys and I like it, you get all that screen real estate to use instead of having them occupied by the keys. The navigation keys are not back lit or labelled so you will have to figure out which one is the back key and which one is the recent apps key.
Above the display you get the 8MP selfie camera, sensors and the earpiece. On the sides you get the usual buttons with the power and volume keys on the right side of the phone. Even though it may not be a big deal for most people, the placement of the power button on the Infinix Note 4 is commendable. Unlike with most phablets where you have to stretch a bit to reach the buttons, on the Note 4, the power button has been lowered a bit making it easier to reach even when using the phone with one hand. When I have the phone sitting comfortably on my palm, my thumb is naturally next to the power button making it easy to reach and operate.  The left side is clean with no ports or buttons.
At the bottom you get the two speaker grilles but only one of them has the actual speakers, the other is just to give it a balanced look. Sandwiched between the two speaker grilles is the MicroUSB port for charging and data transfer. At the very top is the 3.5mm headphone slot.
Display
5.7 inch, 1920 x 1080 pixels
As I have mentioned above, the Infinix Note 4 has a 5.7-inch IPS display with a Full HD resolution of 1920 x 1080 pixels. This display is quite vivid and bright. It is a 2.5D curved display that looks really good and different. We do not see 2.5D Glass on most smartphones from other manufacturers within this price range.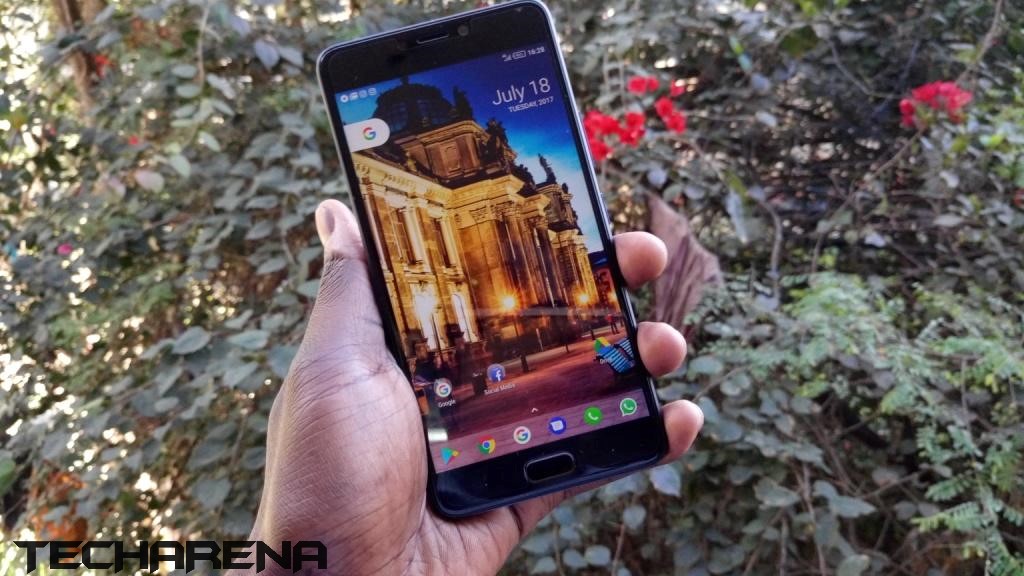 This display is very responsive and is not a fingerprint magnate. I had to mention this as most low end smartphones tend to have displays that collect fingerprints even with a few minutes of using them. Using the phone indoors or outdoors presents no serious problems, it has adaptive brightness and thus the brightness is automatically adjusted depending on the light in your surroundings.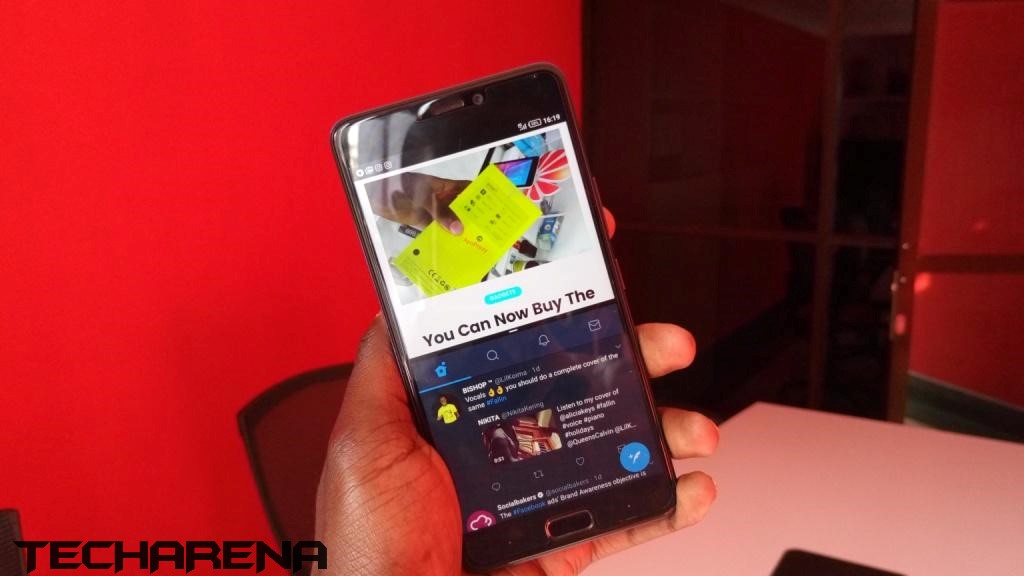 The one thing I noticed is that the display doesn't adapt to the lighting around me that fast. This is especially so when I take the phone out of my pocket, sometimes I takes a couple more seconds before adjusting properly. In other cases, I have to lock and unlock the phone just for it to adjust accordingly. I also noticed that this display is a bit bright in the dark compared to other smartphones. It is not very dim to comfortably use in the dark (like when you are in bed using your phone before you sleep). This is not a serious problem but I still think Infinix should try improving on that with the next phone.
Software and Performance
Android 7.0 Nougat with XOS 2.3, 1.3 GHz Mediatek MT6753, 2 GB RAM
So, what is powering the Infinix Note 4? The phone comes with Android 7.0 Nougat with XOS 2.3 Custom UI on top. XOS 2.3 isn't very different from XOS 2.2, they are both very colourful and come with a ton of Infinix specific app (X apps) and features meant to make it light and slightly improve the user experience. Even though XOS is built on top of Android, it is slightly tweaked to improve performance and ensure you get more battery life. This is all good but at the same time it limits the performance of certain apps such as the Wallpaper app and the Tesla Unread count app. To get these to work as expected, you will have to go to the settings section then to battery optimization to tweak a few settings. Overall software performance has been good.
Powering the Infinix Note 4 is the 1.3 GHz Mediatek MT6753 processor which is an octa core processor. This is paired with 2GB of RAM and 16GB of internal storage space that can be expanded using a MicroSD card. This combination handled everything I threw at it but I noticed that sometimes it struggled to keep up. This was also the case when switching between apps but I don't think it is that big of a deal considering the price of the phone. Most people who buy this phone may not have any issues with the occasional lags.
I got to play a couple of games including CSR Racing 2 and was no disappointed. The Mali T720 GPU handled it quite well and I did not have any problems during my review period.
Fingerprint sensor
As I mentioned at the top, the Infinix Note 4 comes with a fingerprint sensor embedded underneath the home button. This is different from other Infinix phones I have used before. I am not a big fan of front mounted sensors but I was open minded when trying out the one on the Note 4. Setting it up is quite easy and is the same process as you would on one mounted on the back. You can add up to 5 fingerprints on your device.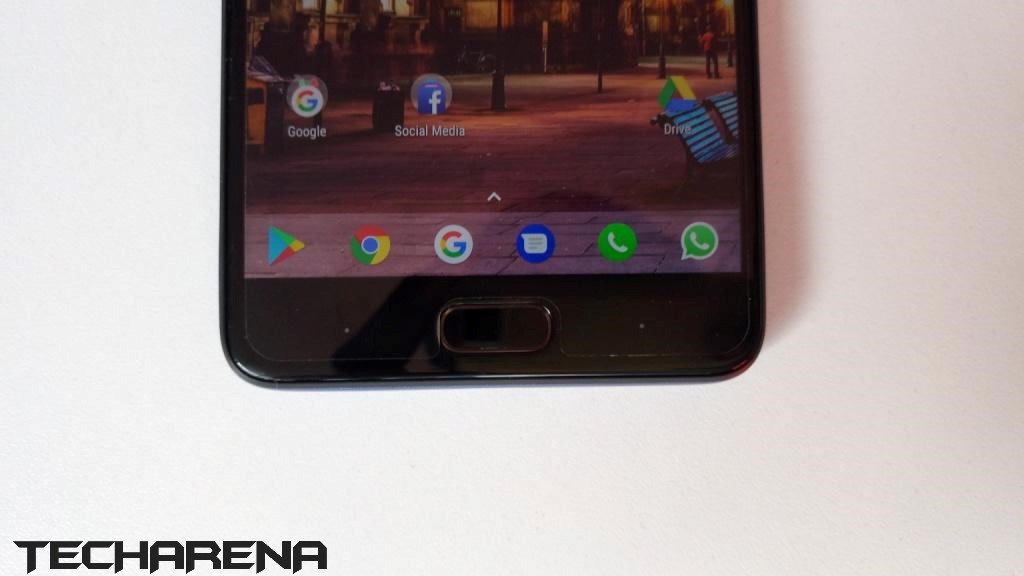 The sensor itself is very responsive. You can get into the phone directly from the sleeping mode quite fast, a second or two. No delays and no errors unless you do not place your finger properly on the sensor.
Besides unlocking the phone, you can also use the fingerprint sensor to access the app lock and XHide app.
Camera
13MP back, 8MP front
The Infinix Note 4 isn't a camera centric smartphone, that title is for the Infinix Zero 4, but it has some good cameras. It has a 13MP back camera that takes some good shots. Image stabilization isn't the best on this phone but is not bad for its price.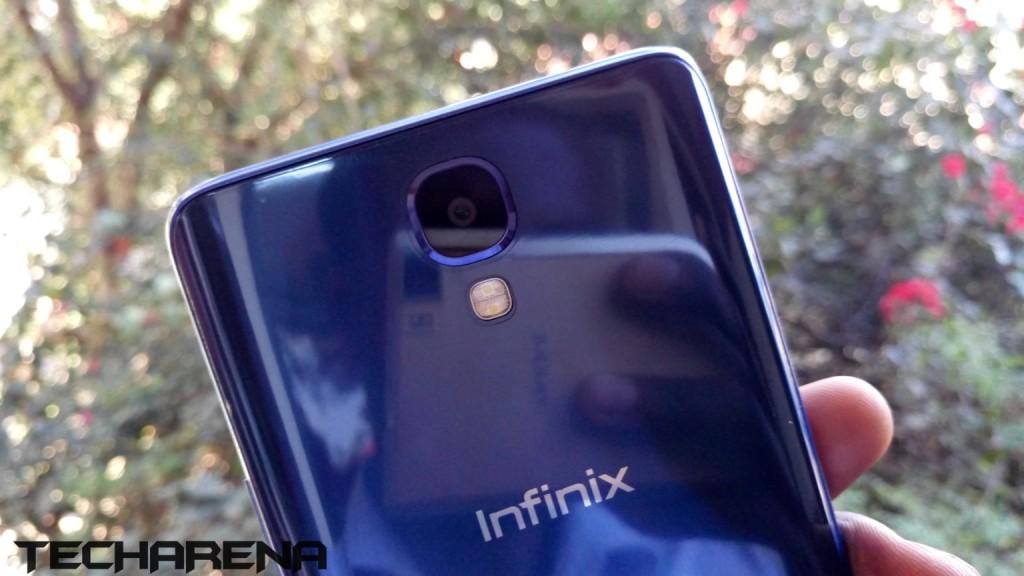 The camera has manual controls for those who care about that and can shoot full HD videos.
The front facing camera on the other hand is quite good too. It even takes some really good shots when indoors.
Battery
The Infinix Note 4 comes with a 4300mAh non-removable battery. This is slightly smaller than the one on the Note 3 but don't let that fool you into believing that it will not match up to your expectations. I am a heavy user who is always on the phone and I could get this phone to last the entire day without topping it up. On days that I unplug and spend very little time online, I can get the battery to last the entire day and still have over 50% remaining. During these times, i can even get up to 3 days of usage if I really push it.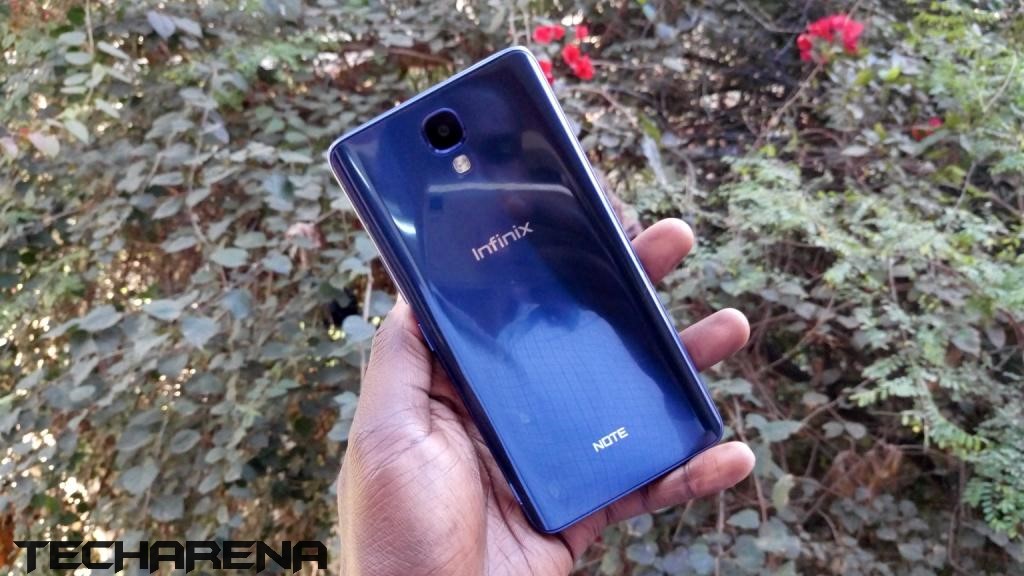 Given the huge battery capacity, charging it would have been a problem if it did not support fast charging. With fast charging, it can give you about 60% battery (from 5%) is a little over 30 minutes. You will have to use a charging cable and adapter that supports quick charging to enjoy this.
Conclusion
The Infinix Note 4 is a very interesting device, when I first saw its features, I wasn't sure if it was a device worth looking at until I got my hands on it. This has changed as I have spent about 2 weeks with the phone and so far I have been impressed. It performs quite well and even though it is not that different from the Note 3, it is worth looking at.
The Infinix Note 4 is the best designed Note smartphone from the company in my opinion. It looks different from any Infinix phone we have seen before and this is a good thing, sometimes it is good to try new things. It is a usable phablet that does not feel very bulky and looks like something I will buy.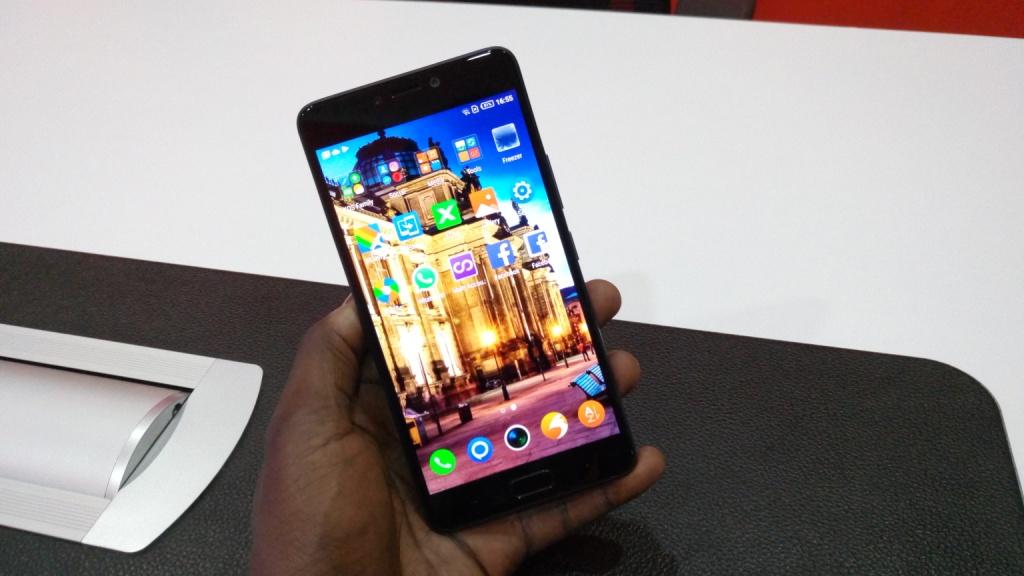 The one thing I think Infinix should fix is the back cover. It is glossy and shiny but the use of plastic is just not cool. This would have been the perfect Ksh 14,000 phablet if it were not for the plastic cover, that just gives it a cheap feel. I hope this is fixed with the Note 5. Also, Infinix should consider improving the performance of the next iteration. We use our smartphones more and we need them to always handle light and heavy tasks without any issues. I also have a problem with the default call, message and screen shot tones, they are very loud even when the volume low. This can be very annoying in public and even in meetings.
So, should you buy this phablet? My answer is yes, especially if you did not buy the Note 3. This is perfect for those who want a practical phablet but do not want to spend a lot of money on it. If you had the Infinix Note 3, you may want to skip this unless you want that new design. The internals haven't changed much and I don't think you will be getting much from this if you already have the Note 3 except for the design and build quality, this is unless you really want a new phone.
Also Read: You Can Now Buy The New Infinix Smart Smartphone In Kenya For Ksh 7,999