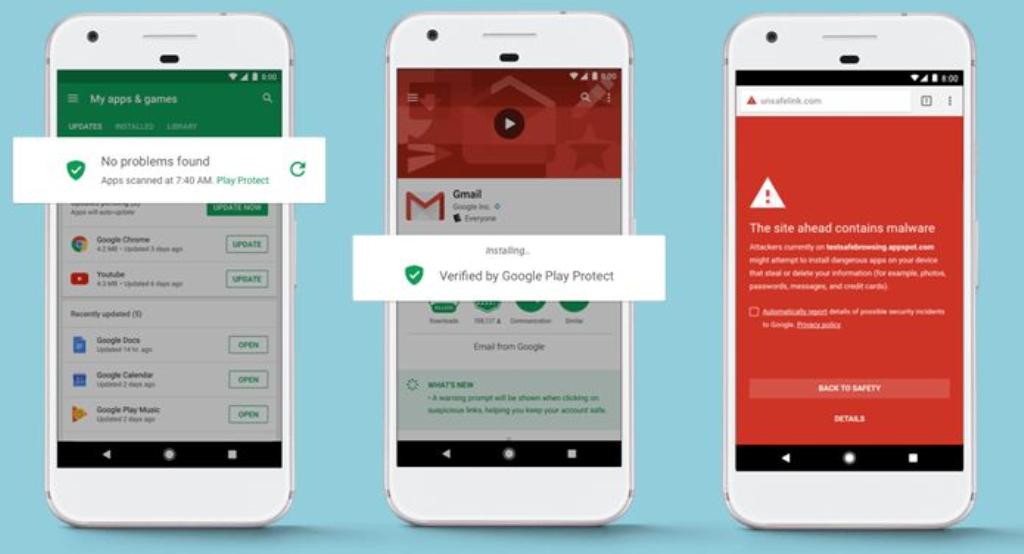 When it comes to malware on mobile operating systems, Android is pretty much the hotspot. Getting malware on apps on the Google Play Store is easier that the other app stores out there. With this in mind, Google has been stepping up its defences to keep users safe.
Back at Google I/O, the company announced Google Play Protect as part of its plan to keep users safe. Google Play Protect has been available to select users only but is now available for the masses.
With Google Play Protect, users will be kept safe as it will scan apps installed from the Google Play store to make sure they do not have anything dodgy. It uses machine learning and according to Google can scan a billion devices a day for suspicious behaviour translating to about 50 billion apps every day. Since there are not that many apps on the Play Store, this means that it can scan multiple installations of the same application on different devices.

Google Play Protect is currently hitting devices running Google Mobile Services 11. It will be rolling out in the next coming days and weeks so be patient if it is not available on your end.
The good news is Google Play Protect works automatically and this means that it will be able to find out malware we do not know exist. This is also perfect for the not so tech-savvy users who may not know so much about Malware and are more vulnerable.
Also Read: Android Nougat's Market Share Crosses The 10% Mark 8 Months After Its Launch