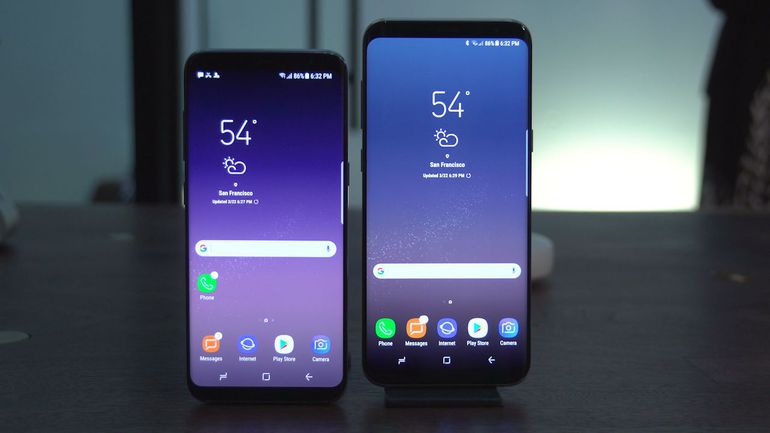 Sometime last week, there were reports claiming that sales of Samsung's latest flagships, the Galaxy S8 and Galaxy S8 Plus, have stalled. These new smartphones saw a positive reception back when Samsung officially unveiled them but the report claimed that sales had started slowing down.
The report was by a security researcher who went further to say that Samsung sold more Galaxy S7 units compared to the S8 and S8 Plus units it has sold. This is what has prompted Samsung to come out and say that the S8 and S8 Plus sales are great.
President of Samsung's mobile business DJ Koh has come out and said that the Galaxy S8 is actually outselling the Galaxy S7. He said this last week in Taiwan and revealed that sales of the Galaxy S8 and S8 Plus are 15% higher than those of the Galaxy S7. This figure is based on the number of days both the devices have been on the market. Samsung is comparing the sales the S8/S8 Plus have recorded since it was first available in retail stores with the sales of the S7 for the same number of days last year.

Koh also expects the S8/S8 Plus sales to hold steadily in the coming months. He says that the 2017 flagships will continue seeing impressive sales figures through the third and fourth quarter of this year. This is not so hard to believe because the Galaxy S8 and S8 Plus are some of the best smartphones ever made by Samsung. The phones came at a time when Samsung's name had been tainted with the Galaxy Note 7 fiasco and they have definitely helped the company so far.
Speaking of Galaxy Note devices, reports out there indicate that the Samsung Galaxy S8 will be unveiled mid-August, less than a month away. I am pretty excited to see what it will be all about and if it will live to the expectations of its fans who missed out on the Galaxy Note 7.