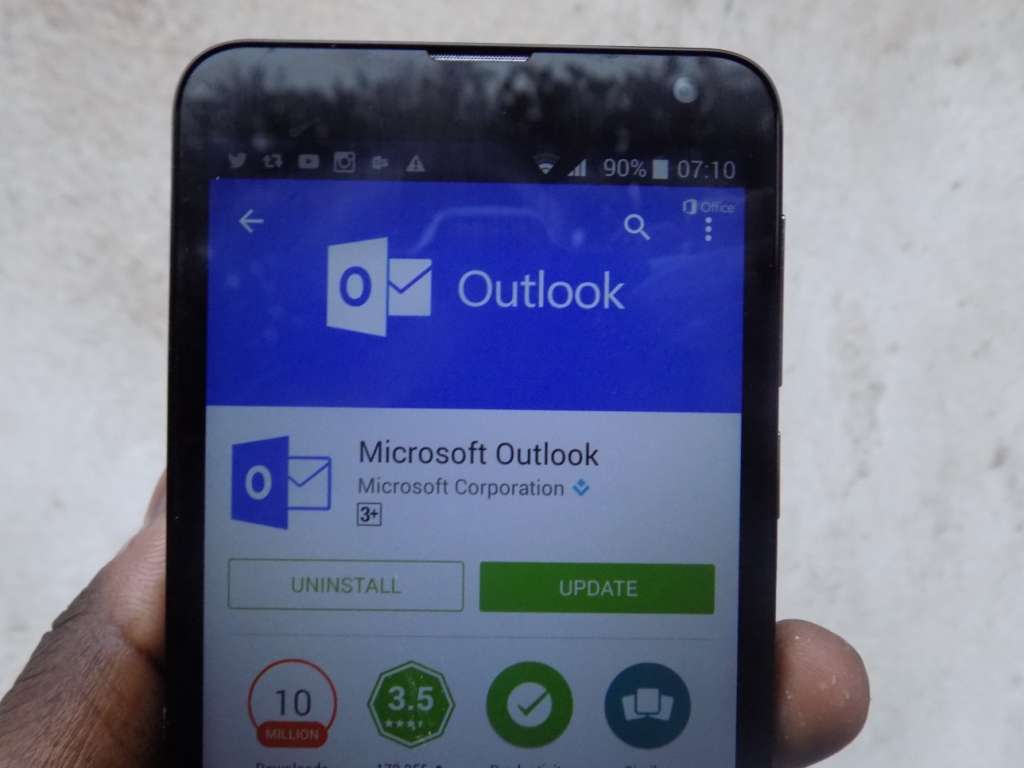 Microsoft has just release an update for the Outlook app for both Android and iOS. The update was released a couple of days ago and brings a redesigned conversations and navigations pages to the official Outlook app for both platforms. Besides this redesign, there is a new intelligent search function that will be available soon. With this, Microsoft hopes you will find what you are looking for much faster and easier.
Back to the redesign, the conversations page will show you more text for every email at a glance. There is also a clear separation between individual messages to avoid any confusion. Tapping on a particular conversation will take you to the first unread message to make it easier for you to pick up from where you left off.
To quickly reply to an email, the quick reply box will help you with that allowing you to type your response instantly. When doing this, you will also be able to see the rest of the conversation. Tapping on the recipients list allows you to edit them. There is also the menu button behind the ellipsis that give you even more options.

Microsoft has also redesigned the account and folder list to make it easier to switch between different accounts and folders. The sidebar has big icons for each account so you cannot miss them and towards the bottom you have the Help and Settings buttons.
You can get these new changes in Outlook for iOS with Outlook.com and Gmail accounts. They are already available for iOS but not on Android, they will be available there in a couple of months. Support for Office 365 is not available yet, Microsoft says that will be coming in the next few days.
Also Read: Microsoft's Outlook For Android Wear App Is Here To Allow You To Read And Reply To Emails On Your Wrist