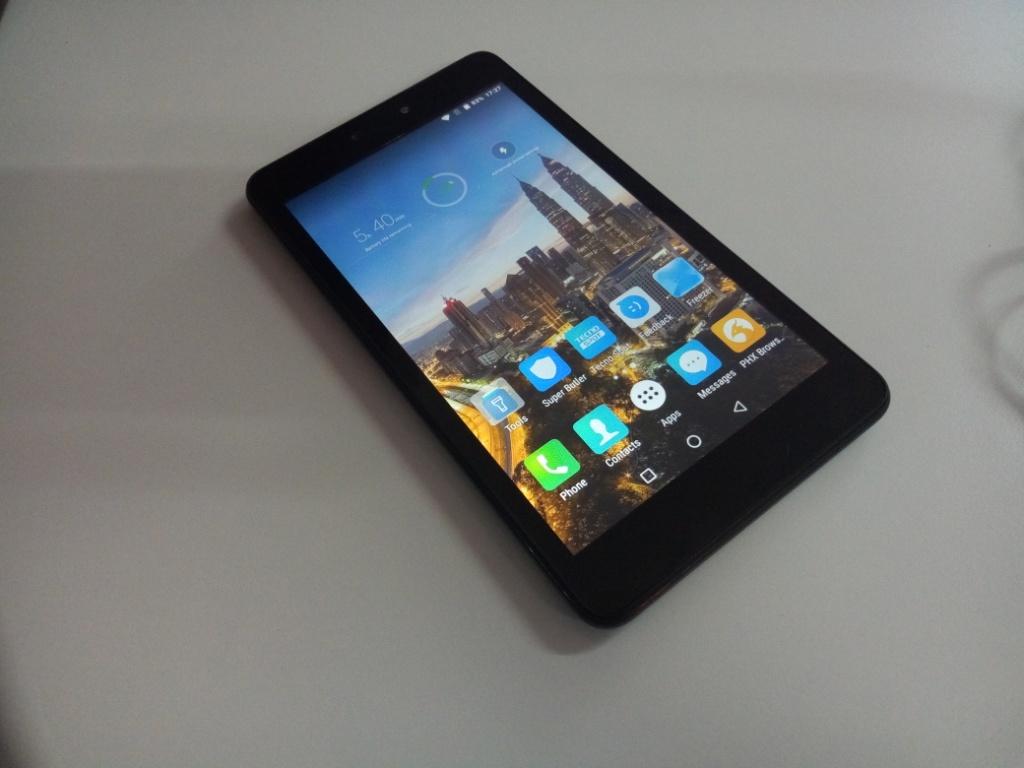 Let's face it, tablets are not as appealing as they used to be before phablets hit the market. For those who may be lost, phablets are smartphones with bigger displays, somewhere in the middle between smartphones and tablets. Even with that said, tablets are still around and we have seen their popularity increase recently. Most of the tablets we have seen the last year or so came as either productivity or entertainment devices.
Tecno is one of the companies that has been active in the tablet space. The company has released a good number of tablets the last couple and its latest one is the Tecno DroiPad 7D. I don't understand how Tecno names its tablets but that does not matter so much at this point. All you care about is what it has to offer. Is it the right choice for you? Is it something you need in your life? I will try and cover this in this review.
For price, the Tecno DroiPad 7D is available in Kenya for Ksh 9,900.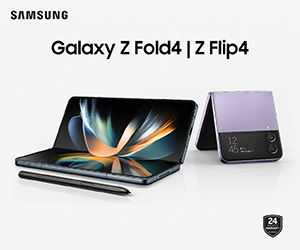 Read Now: Tecno DroiPad 7D Unboxing And First Impressions
Looks the Part
The one thing that you will notice (and hopefully like) about the Tecno DroiPad 7D is its design and build. This will be specifically so when you look at the back cover, it is made of plastic that is textured to look different from most tablets we have on the market. Almost everyone who saw me with this tablet was attracted to it because of the back cover, most were shocked when I told them it was a sub Ksh 10,000 device. This back cover is slightly slippery but Tecno has included a free back cover that will help with grip and protect the tablet at the same time.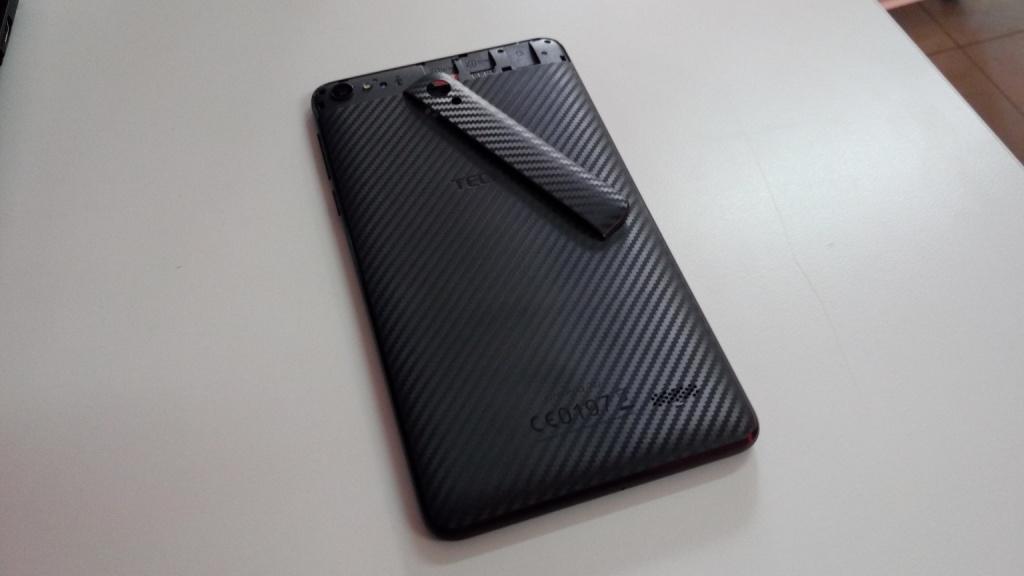 No one wants to carry around an eyesore in their hands and the DroiPad 7D has you covered on that. It is not the best-looking tablet out there but for a device that costs less than Ksh 10,000, it is impressive. The back cover is not fully removable, to access the SIM and MicroSD card slots, you will have to remove the upper section only. This does not give you access to the battery which is non-removable.
The tablet itself is thick but not too thick for me. It is not as heavy as I was expecting it to be and this makes it easier to carry it around. Given the tablet has a 7-inch display, carrying it around is not too much work and it can even fit in your pocket if you are into that sort of thing.
Not So Impressive Display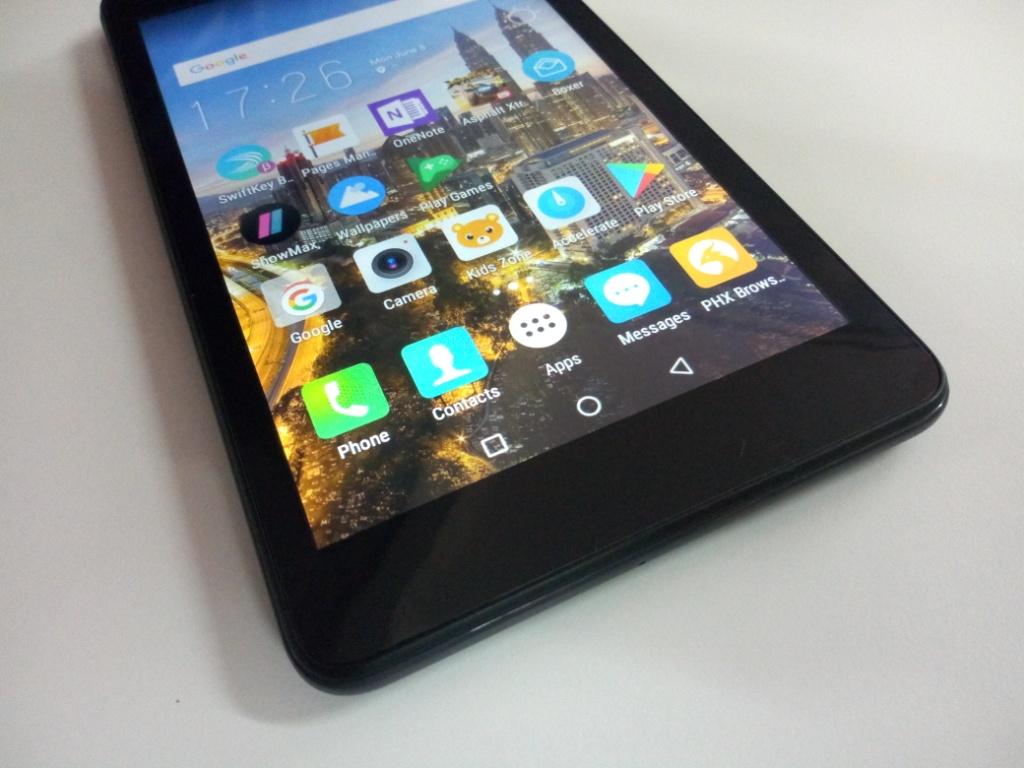 Still on what is outside, the Tecno DroiPad 7D has a 7-inch display with a resolution of 600 x 1024 pixels. From here is where you will start noticing that this is an entry level tablet. This display isn't impressive and is one of the things I was disappointed with. It has very thick bezels that take too much screen space and I would have hoped they were thinner.
Still on the display, it is not the most vibrant one out there. You can still make do with what you have but it could have been better. This is a big deal for me given that I tend to use my tablets as video consuming devices and a good display is important for that. Viewing angles aren't so bad and the display isn't a fingerprint magnet as many other tablets within this price range.
Software and Performance
The one thing that really impressed me is the software, it comes with Android 7.0 Nougat. Unlike most recent devices from the company, the Tecno DroiPad 7D comes with pure Android as Google intended it to be. Of course, you get a few preinstalled apps from Tecno but the software has not been customized in anyway. Given that there are no unnecessary changes in the software, I noticed that it was smooth during the review period.
The Tecno DroiPad 7D is powered by a 1.3 GHz MT8321D (MediaTek) processor paired with 1GB of RAM and 16GB of internal storage space. The processor used here is a quadcore one and it handled most light tasks I threw at it without any problems. I did not go into heavy gaming or running intensive apps with this tablet, I mostly used it for light web browsing, video and music streaming. With this, the tablet performed quite well
Also Read: Tecno DroiPad 7D Specifications And Price In Kenya
Who Uses A Camera on a Tablet?
Let's face it, you will not be looking at the camera when you are considering getting a new tablet. With that said, I still think I should point out the cameras you get on this tablet even though I did not test them the way I do with smartphones. The Tecno DroiPad 7D has a 5MP unit and a 2MP front facing one. Both have LED flash to help you out when the lighting is not so good.
Battery Life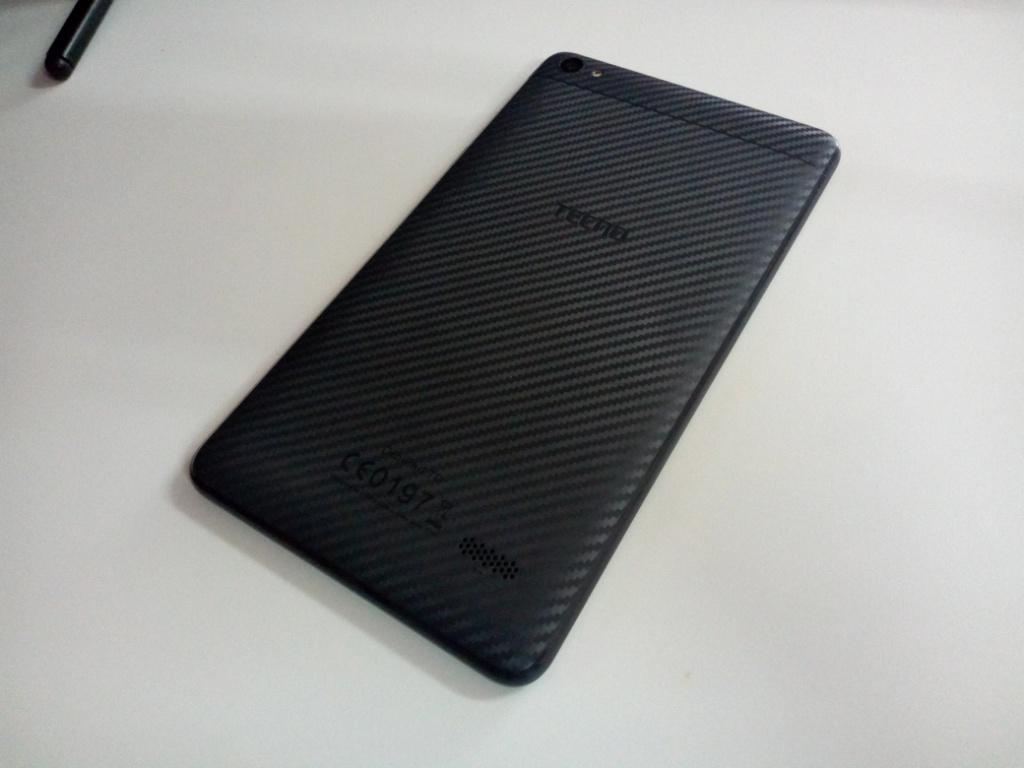 The Tecno DroiPad 7D has a 3000 mAh battery that is a bit disappointing even when you consider the fact that this is not a performance-oriented tablet whose display is not power hungry. You do not expect to see a 3000 mAh battery on a tablet as that is just not enough. Even with that said, I could still get about 3 days with moderate usage, quite impressive.
The battery does not support quick charging so you should keep that in mind. I will not complain so much about this given that this is a sub Ksh 10,000 and we can only have so many features. The good thing about it not having quick charging is that takes a short time to charge it given that its capacity is only 3000mAh.
Kid Zone
If you have kids, the Kids Zone app on the Tecno DroiPad 7D is something that might interest you. This app allows you to switch to a kid friendly UI that is colourful and appealing to your kid. When you switch on the kids mode, you can set the apps your kid can access when using the tablet. This means your kids cannot access sensitive information or make any purchases you do not want them to.
Setting up the Kid Zone is not that difficult, you will be required to setup a 4-digit PIN and select the application you want your kids to access. The PIN is required when exiting the Kids mode or accessing the parent mode. From the parent mode, you can see and set the daily usage time and the most frequently used apps. With this, you will be able to monitor what your kid (s) is doing when using the tablet.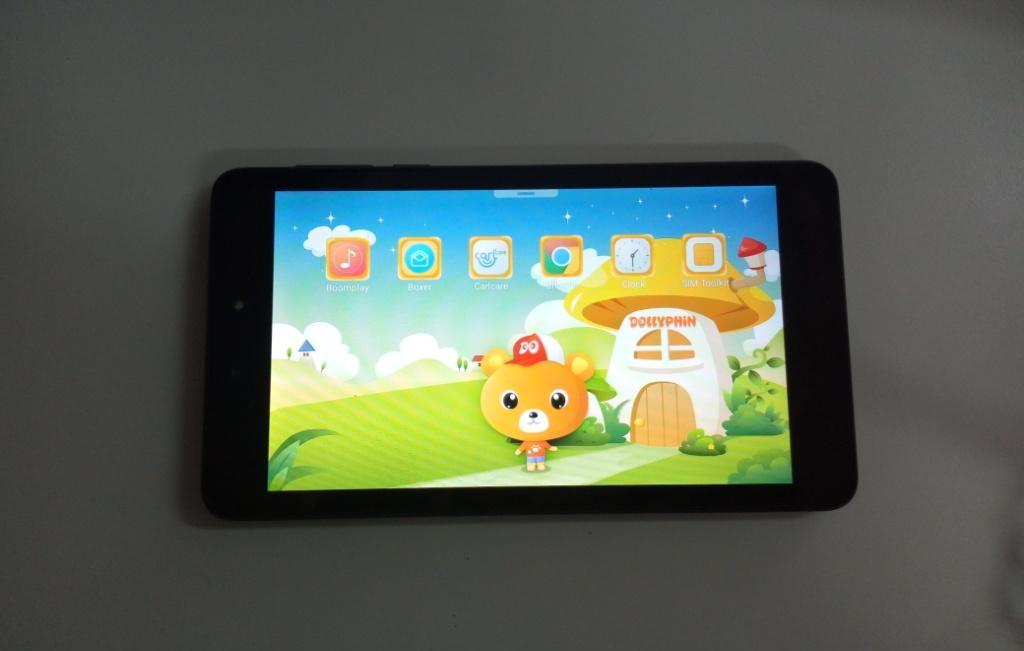 From the parent mode, you will also be able to set the time agreement. This is how long you allow your kid to use the tablet before they are forced to take a break. The beauty with this is you do not have to do it manually, just set it to the required time and your kid will be forced to take a break after using the app for that long. You can also set the data limitation or the apps you want your child to access from here. There is also an option to switch on and off the eye-care mode to ensure your kid's eyes are not affected in any way when using the tablet.
All in all, I think this is a pretty neat feature, it gives you more control over what your kid does when using the tablet. This ensures safety of the kid and lets you know what the kid does when on the tablet.
Conclusion
The Tecno DroiPad 7D is quite a decent device for those looking for a tablet within this price range. It performs quite well and can handle light tasks without any issues. At only Ksh 10,000, this is one of the cheapest tablets on the market. It supports both cellular connection and Wi-Fi. Speaking of cellular connection, it comes with 2 SIM card slots but unfortunately none of them supports 4G LTE. If you are into media consumption (reading blogs, video streaming etc) and are looking for a device with a big screen but do not want to spend so much, you can give the Tecno DroiPad 7D a try. It doesn't have the best display out there but it isn't the worst either especially considering its price.
The Kid zone makes this tablet perfect for the whole family. You can use it when it is in its normal mode and give it to your kids when you switch to the kids mode. When in this mode, you can control what your kid can access when using the tablet.
Also Read: The Lenovo Yoga 710 Review