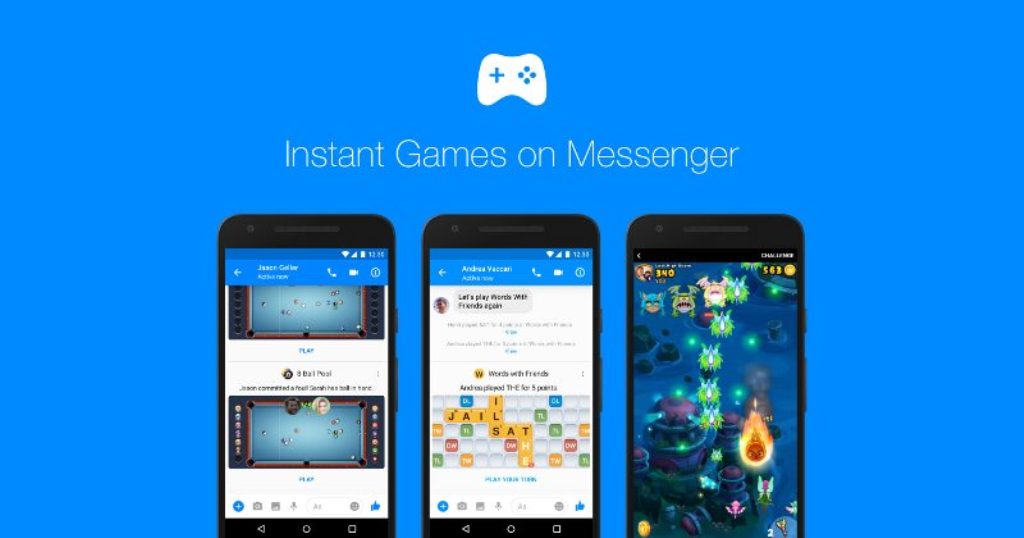 If you have been on Facebook since its very first days, then you must remember the casual gaming craze that swept across the platform back then. Games such as Candy Crush Saga and FarmVille filled our news feeds when the social networking site was still growing. As usual, there are people who hated this but the truth is they were popular back then.
Fast forward a few years later and not as many people are playing these casual games. People prefer playing the said games on their mobile devices as that is much easier since most games have their own dedicated apps that users can download on their devices.
Even with that said, Facebook still thinks that casual games on its platforms can still be a thing. The company announced Instant games on Messenger yesterday to get you playing when not chatting with any of your contacts. You will be able to play these games when on the Messenger app only and this points out the social concept of the games.
Facebook has been testing Instant Messenger games for about 6 months now and this latest roll out to all users shows that the testing went well. Last month at Facebook's F8 conference, the company announced a number of tools that would be available to developers to make their games more engaging. Making the games engaging will get more people to play them and this is good news for both Facebook and the developers.
One such feature is the "Rich gameplay" that keeps players of turn-based games competitive with tournaments and leaderboards like most of the popular games out there. Instant games will also allow Games bots that will drive engagement by informing users of new game options for calling them back for another round.
Facebook Messenger is not the first messaging platform to have in-built games, we have seen a similar approach on Telegram. Having played the games on Telegram, I have to say that some of them are really addictive. They also allow you to challenge your contact and play with them when both of you are online. This means that you will not just use the app when chatting with your friends, you have the option of using it more often if you are into casual gaming.
Also Read: Facebook Messenger Lite Is Now Available To Users In 150 More Countries