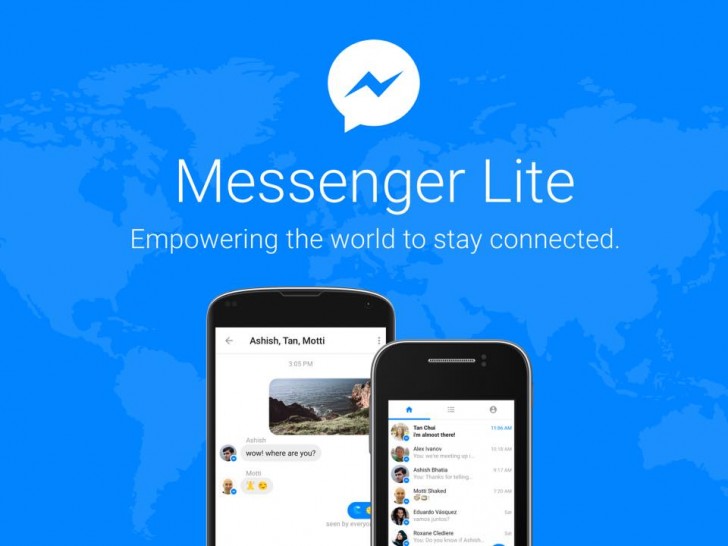 Last October, Facebook unveiled the Messenger Lite app for Android that was available in select markets. Messenger Lite is a lighter version of Facebook Messenger and is made for those who want to chat with their friends without spending so much on data.  The app also runs on older devices or those with low-end hardware.
Facebook Messenger Lite need less processing power and memory to operate and as mentioned above, it uses less data. This is why when it was unveiled it was available in select markets, mostly in developing economies where data costs are high. If you have been waiting to this app, wait no more, the app is available in the Google Play Store.
Facebook is reporting that the app is available in 150 more countries including Germany, Colombia, Italy, Vietnam, Algeria, Morocco, Nigeria, Peru, Turkey, Japan, Taiwan and the Netherlands.
In a statement, Facebook said, "So if you have an older phone that doesn't have a lot of memory, or has limited processing power, and you want the benefit of messaging quickly with any of the 1.2+ billion people using Messenger every month, give Lite a try!"
If you are planning to download Messenger Lite, keep in mind that some of the key features such as Messenger Day. Camera effects among others will not be available in the Lite version.
Also Read: Facebook Messenger Gets A Live Location Sharing Option