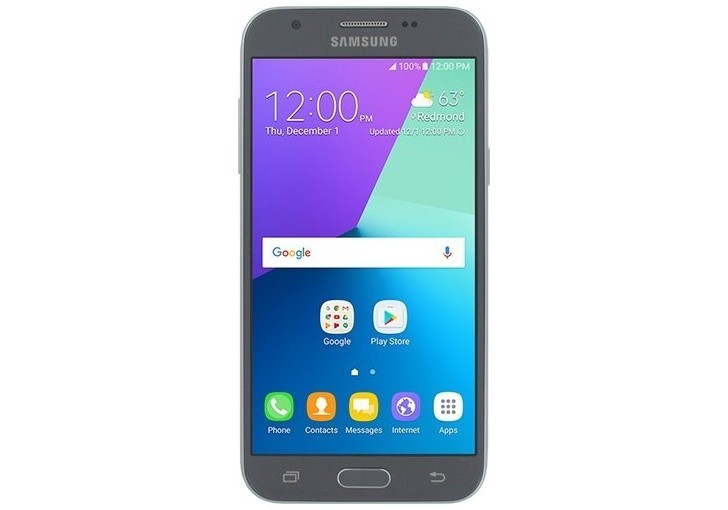 Out of the different devices Samsung releases every year, the J-Series is made up of its cheapest ones. Samsung hasn't done anything exciting with these devices and that is why we never hear about them as often as we should.
This year, Samsung plans to introduce the Galaxy J3 (2017) as part of its affordable devices made for developing markets. The Galaxy J7 (2017) is already available in the US as the J7 Perx and we expect the J5 (2017) and the J3 (2017) anytime soon. The J5 and J7 are mid-range devices or upper entry level units depending on the market you are in.
Back to the J3 (2017), it isn't a completely new device but is rather the J3 (2016) with some upgraded features. Starting with the display, it comes with a 5 inch one with a 720p resolution. This is not exciting given that we are in 2017 and you can easily find a Full HD display on an entry level smartphone. Samsung is clearly not after that with the J3 (2017).
The display aside, we have information that the J3 (2017) will be powered by an Exynos 7570 chipset. This has been revealed by a Geekbench listing that refutes previous claims that had indicated that the phone was to come with the Snapdragon 430 processor. It looks like Samsung has finally decided to go with its own Exynos processor in ite entry level devices.
The Exynos 7570 processor is a quad core chipset that is said to be power efficient. With this, you should expect the Galaxy J3 (2017) to be a battery endurance champion. Besides the processor, the J3 (2017) also has 2GB of RAM, 16GB of internal storage space and will come with Android 7.0 Nougat pre-installed.
The listing does not reveal much about the other specs and all we are left to do is speculate. We have heard that it will come with a 5MP back camera and a 2MP front camera. This does not look very promising but if you want better cameras, you may want to go with the Galaxy J5 or J7.
We will know more about the J3 (2017) in the coming weeks so you should watch out for that.
Also Read: Samsung To Launch The Galaxy S8 And S8+ In Kenya On The 5th Of May