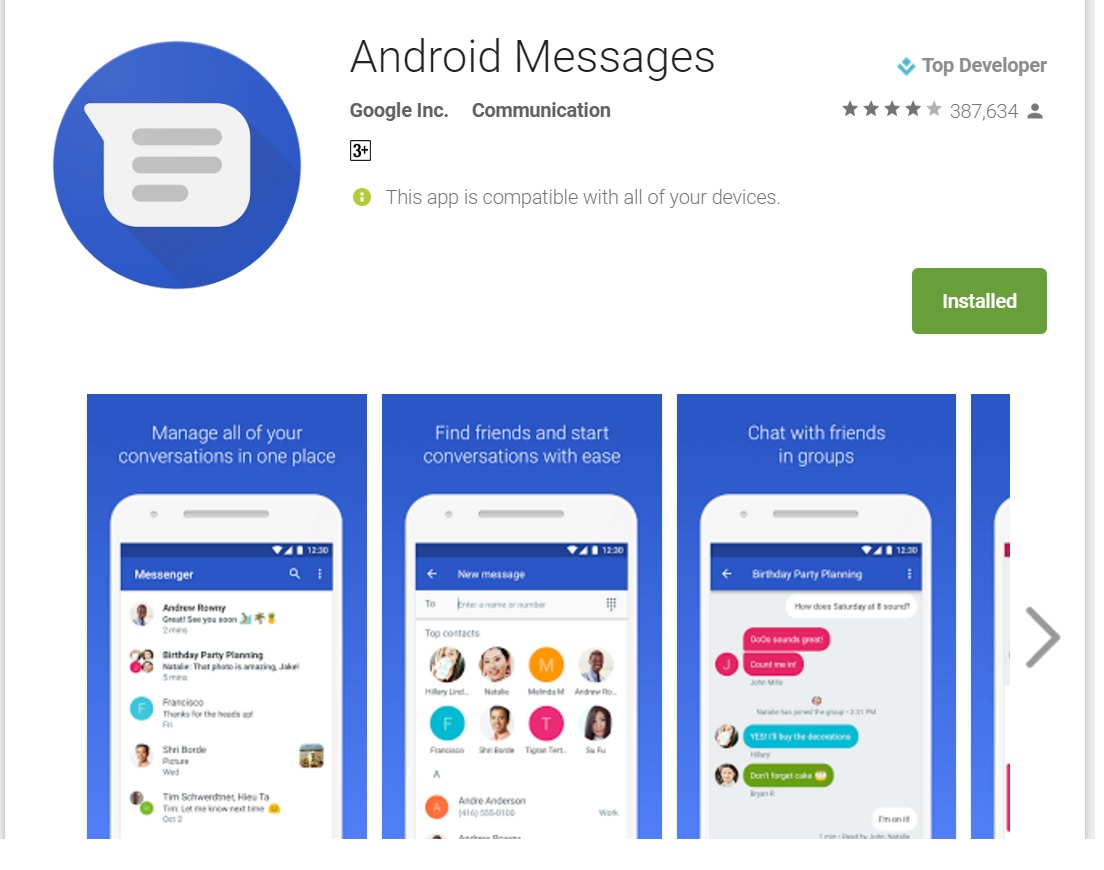 If you are on Android, you may have at some point used the Google Messenger app on your phone. This messaging app comes preloaded in most Android phones even though some manufacturers always include their own messaging applications.
Google Messenger has just received a major update that has seen its name change to Android Messages. This is probably the biggest news about the update as there is no major change in terms of functionality.
"A new name! Messenger is now Android Messages, the messaging app built for Android," this is what the change-log for the update states. There is not information as to why the company decided to change the name but it probably aims to ensure people can easily spot it on the play store which has quite a number of messaging apps.

Besides the new name, the update is out to fix some bugs, improve stability of the app and ensure simpler sign-up for enhanced features on supported carriers. You can grab this app right now from the Play Store if you want to see what it is all about.
Also Read: Google Assistant Could Soon Be Available On Other Android Smartphones