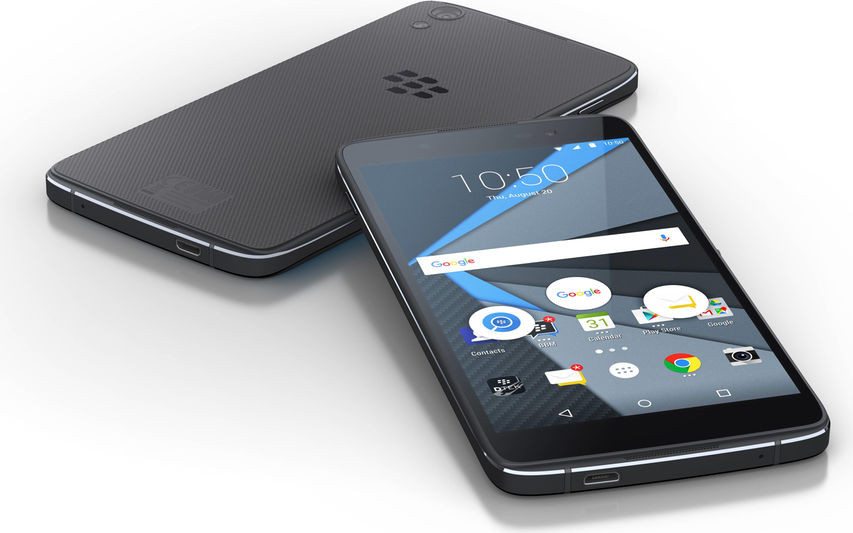 BlackBerry is one of the well-known smartphone manufacturers out there. Even with that said, the company has struggled in this space as competition from other established brands have pushed BlackBerry OS out of the market. The company acknowledged this and that is why it decided to embrace Android to try and see if it can regain its lost market share.
We have already seen a couple of Android devices from the company and more will be released this year. We already know the company plans to unveil BlackBerry Mercury at MWC 2017 (Mobile World Congress) next month but this will not be the only device from the company at the event.
Besides the BlackBerry Mercury, the company also has another device that we clearly didn't expect. According to @rquandt on Twitter, the company may launch a budget smartphone very soon, probably at MWC 2017 too.
The device is codenamed BBC100-1 and has low end specs as you can see above. It's been long since BlackBerry launched a budget friendly device so this one caught us by surprise. Some of the specs you should expect on this phone include a 5.5-inch display with a 720p resolution. I know, its 2017 and 720p displays should not be anywhere near a smartphone. This is one of the indications that this is truly an entry level device.
Besides the display, the phone will come with the Snapdragon 425 processor paired with 4GB of RAM and 32GB of internal storage space. The 4GB of RAM is quite impressive if you ask me.
The phone supports dual SIM cards and has a 13MP camera at the back and an 8MP front facing one. Providing all the juice is a ,3000 mAh battery, not bad.
This phone is meant for emerging markets and we will know more about it at MWC 2017 next month.
Also Read: Sony To Unveil 5 New Xperia Smartphones At MWC 2017