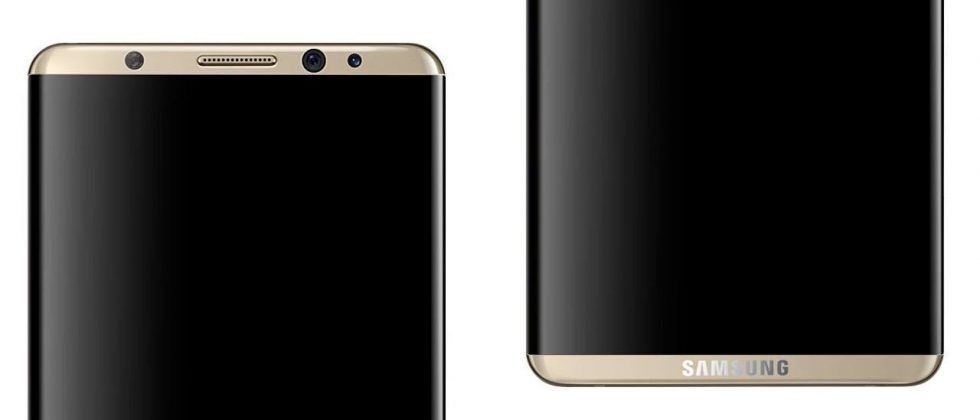 Samsung is currently working on its 2017 flagship smartphone, the Galaxy S8, that it will be unveiling in the next couple of months. We have heard that the company is planning to unveil this phone sometime in March or April this year.
As we get closer to March, expect to see and learn more about the specs on the Galaxy S8. The latest information about the Galaxy S8 comes from Korea and points out that the S8 will be perfect for selfie enthusiasts. Of late, we have seen Samsung take its selfie game to new heights and this is why we believe that we might see the same thing with the S8. We have already see a 16MP front facing camera on the Galaxy A5 (2017) and Galaxy C7 Pro and it looks like the S8 is about to get the same treatment.
According to sources in Korea, the main camera on the Galaxy S8 will be produced by the Samsung Electro-Mechanics branch while the front facing snapper will be produced by an external supplier. Outsourcing production of this camera to external manufacturers means that Samsung has something special planned.
The reports from Korea reveal that the front facing camera on the S8 will have Auto Focus and will have an iris recognition module. This is probably the reason why Samsung is outsourcing the production of this front facing camera to external parties. This feature was on the Galaxy Note 7 last year and as you probably already know, that device was discontinued because of a faulty battery. Samsung wants to bring back this feature on the S8 and from how it was implemented on the Note 7, you will not be disappointed. We still don't know anything about the Mega Pixels but my guess is that it will be 8MP.
Samsung has to make sure the Galaxy S8 is successful after the disaster that was the Note 7. The company's reputation is on the line and it has to ensure the S8 is impressive. This means that the camera will not be its selling point, other specs on the phone should also differentiate this phone from others available on the market.
Also Read: The LG G6 Will Be Unveiled Before The Samsung Galaxy S8