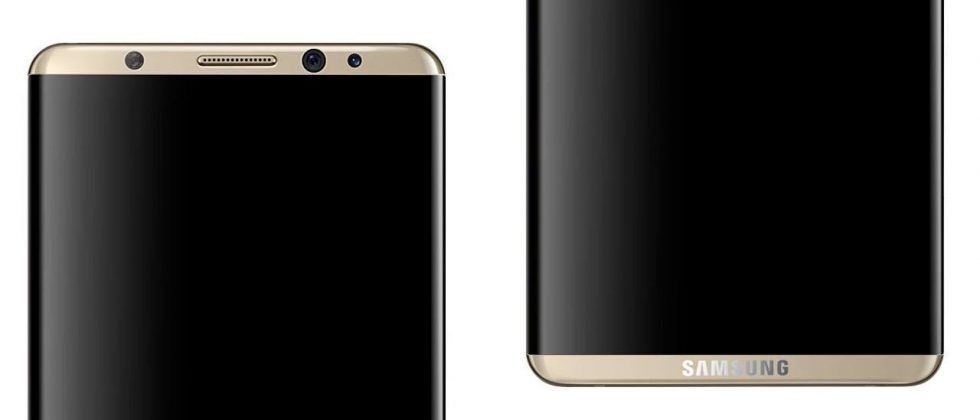 With the Galaxy Note 7 out of the way, Samsung is busy working on its 2017 flagship device, the Samsung Galaxy S8. We are expecting Samsung to launch the S8 in the next couple of months so you should expect to see a ton or rumours and leaks about this device.
We have already seen the first leaks of the Galaxy S8 in black but now there is a new photo that shows the device in gold. The photo was photo was posted on Weibo and shows us what to expect when the phone is launched. The photo shows us the display and the phone's chasis but not the back.
The new photo is exactly what we have seen in the previous leak and the design renders that were leaked a couple of days ago. The display is slightly curved just like what we have seen from previous Galaxy Edge models.
The photo shows the phone's thin bezels on the top and bottom. From the photo, we do not see any physical home button, something we are used to seeing on Samsung smartphones. The thin bezels do not leave enough room on the front and what we can make out is that the bezels are there to house the ear piece, the camera and the Samsung logo. The company would have probably trimmed these bezels further if it did not need these three.
We have heard that Samsung had plans to include S Pen support on the Galaxy S8 in addition to a 3D touch functionality. This might be necessary if Samsung really wants to do away with the buttons at the bezels.
We will know more about the Samsung Galaxy S8 in the next couple of weeks so stick around for that.
Also Read: Samsung Is Currently Pushing Out Android Nougat Update To The Galaxy S7 And S7 Edge