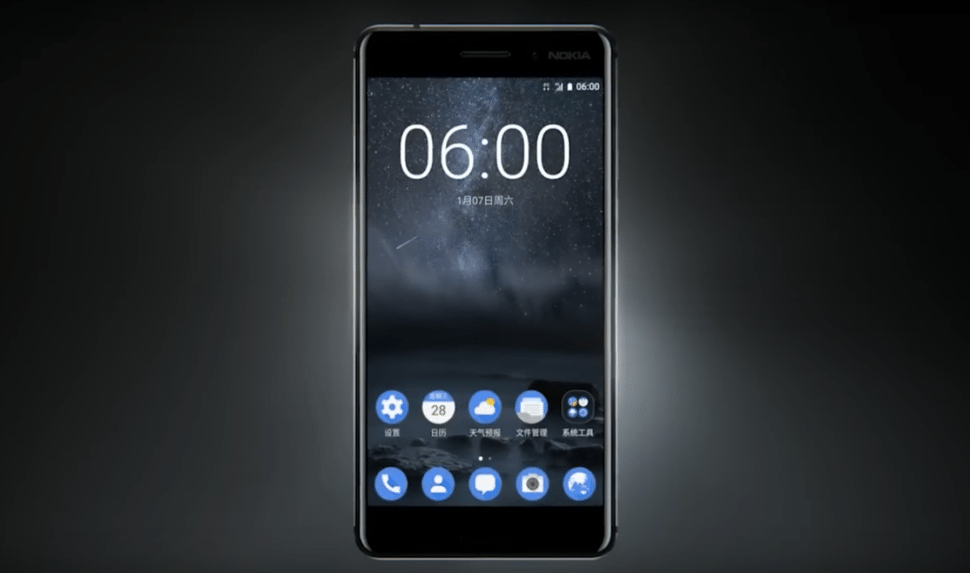 For over a year now, we have known that Nokia was coming back to the smartphone market in 2017. Nokia's mobile division was bought by Microsoft a couple of years back and in the agreement, the two agreed that Nokia was not to release any smartphone till the end of 2016.
Well, 2016 has passed and Nokia is finally back on the smartphone market. At the moment, HMD Global owns the exclusive Nokia brand licensing rights for mobile phones and its first device is the Nokia 6.
The Nokia 6 has already been unveiled by HMD Global and will go on sale in early 2017 in China for $245 (approximately Ksh 25,000). This is not cheap as you can see but given that Nokia is a well-known brand, I don't think HMD Global will have a problem selling the phone. The Nokia 6 is a mid-range device and will sort of be the device the company uses to test the waters to see if love for the Nokia brand is still there.
According to HMD Global, the Nokia 6 "embraces much-loved Nokia phone hallmarks of quality, superior craftsmanship, and relentless focus on the consumer experience". People loved Nokia phones because of their superior build quality and it is good to see HMD Global embracing that.
The Nokia 6 comes with a 5.5-inch display with a Full HD resolution covered by 2.5G Gorilla Glass. The phone is made from a single block of 6000 series aluminium according to HMD. Powering the phone will be the Qualcomm Snapdragon 430 processor paired with 4GB of RAM and 64GB of internal storage space. As expected, it will come with Android 7.0 Nougat out of the box.
For cameras, the Nokia 6 has a 16MP unit at the back and 8MP front facing camera.
Besides the Nokia 6, HMD Global is also set to launch a few other Nokia branded smartphones this year. I just hope these other devices will be launched in international markets and not just China.
Below is a look at some of the specs of the Nokia 6.
Nokia 6

OS
Android 7.0
Dimensions
154 x 75.8 x 7.85 mm
Display
5.5-inch Full HD
Processor
Qualcomm Snapdragon 430
RAM
4GB
Storage
64GB / MicroSD 128GB
Cameras
Rear: 16MP / Front: 8MP
Ports
Micro USB (USB 2.0)
Networks
GSM, FDD LTE, TDD LTE (LTE Cat 4)
Battery
3,000mAh
We hope this phone makes its way to Kenya so that we can have a chance to review it.
Also Read: Welcome Back Nokia! Here Are A Few Things You Need To Know